In this tutorial I'll be showing you how to draw a goldfish. Goldfish are one of the most popular pets in the world, and are many times a child's very first pet. Did you know that while they may not live for too long in our fishbowls at home, in the wild a goldfish can live up to 25 years? But if you don't have a real live one, you can learn how to draw your very own goldfish in the steps below instead. Let's get started!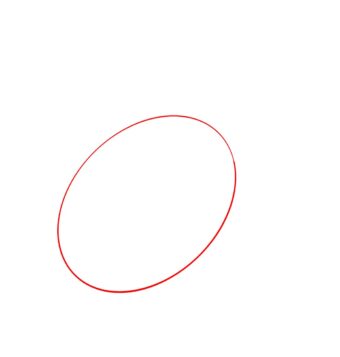 Step 1
To get our goldfish started, we will first need to draw a simple oval which will serve as the base for its body.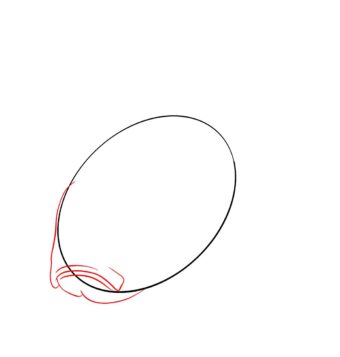 Step 2
Near the lower end of the oval, draw a downward turned mouth, and a "W" shape below that for the gill slits.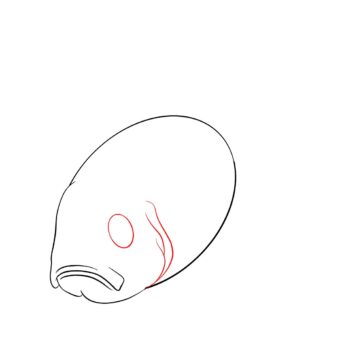 Step 3
Next, continue the gill slits up and along the side of the goldfish's body and add a small oval for the eye.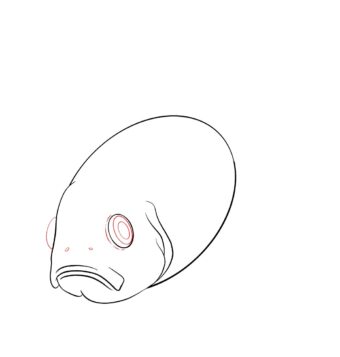 Step 4
Now we need to add two smaller ovals inside the eye to form the iris and the pupil. Also, draw a "C" shape for the domed part of the goldfish's other eye, along with two small holes for the nostrils.

Step 5
Next, draw a large triangular dorsal fin on the back of the goldfish.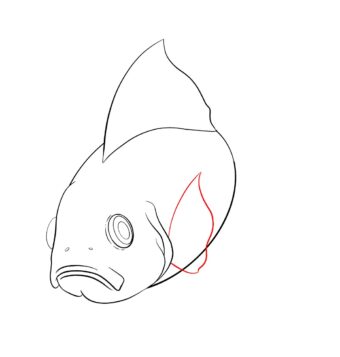 Step 6
We will also need to add a smaller pectoral fin extending out from behind the goldfish's gill slit.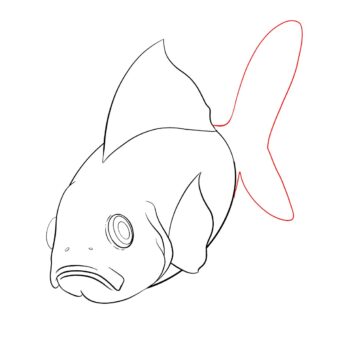 Step 7
Next, draw a large tail that has two sections — one pointing up and one pointing down, connected to the back of the goldfish's body.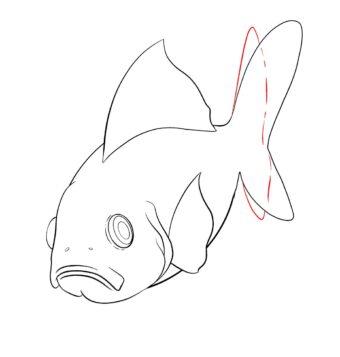 Step 9
Goldfish have two sets of tail fins, so we will need to draw the other pair behind the first pair.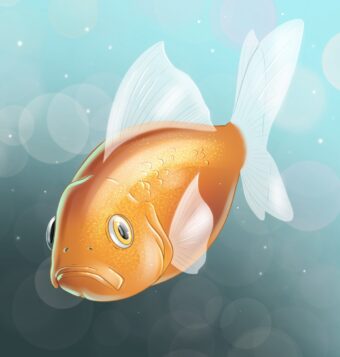 Step 10
Give your goldfish some color, and it's all done! Don't be put off by the name, however– all goldfish aren't gold. They come in a wide variety of colors and patterns, so feel free to get creative! I hope you enjoyed learning how to draw a goldfish with me. If you did, be sure to stop back and check out the rest of our tutorials. Happy drawing!
---