Today I'll be showing you how to draw Slowpoke, Pokemon #79. Slowpoke is a combination water/psychic type that has been around since Gen I. Slowpoke looks a bit like an otter, and is famous for being a little dimwitted. Either way, he's adorable. So if you'd like to learn how to draw Slowpoke, get your pencils and let's get started!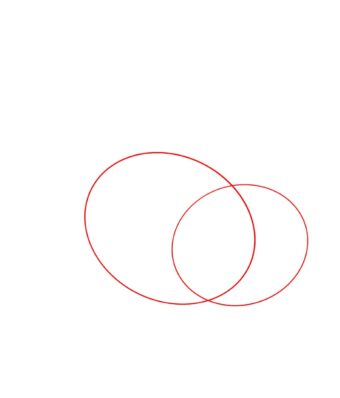 Step 1
To get Slowpoke started, we will first need to draw two overlapping circles. One will become his head and one will become the body.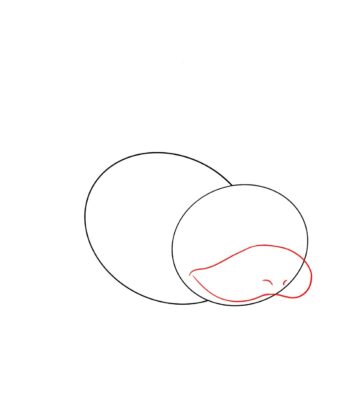 Step 2
Next, draw Slowpoke's upper jaw, along with two small slits for his nostrils.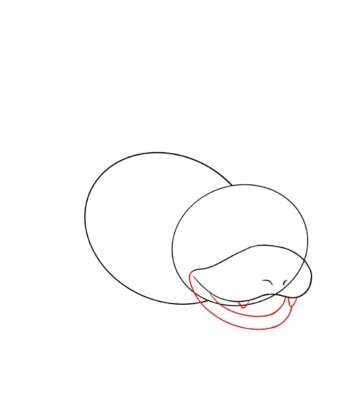 Step 3
Next, draw Slowpoke's much thinner bottom jaw, along with two small, sharp teeth hanging down from the top jaw.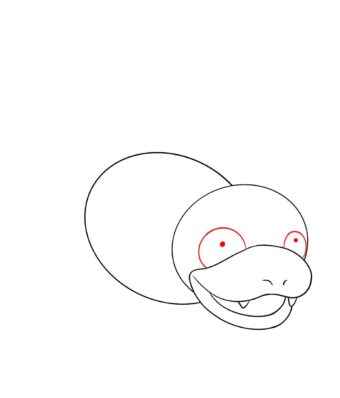 Step 4
Now we need to give Slowpoke some eyes. Draw two large half circles above his mouth with a small dot for a pupil inside each eye.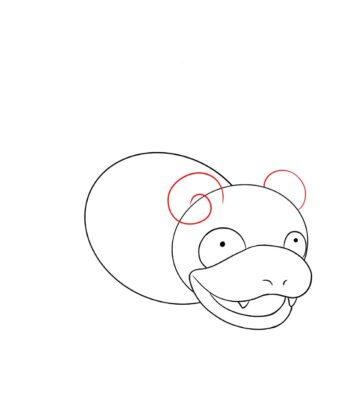 Step 5
Next, draw two spiral shapes on top of Slowpoke's head for his ears.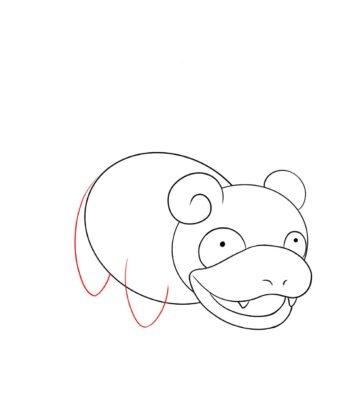 Step 6
At the bottom of Slowpoke's body, we will need to give him some simple short legs that end in a point.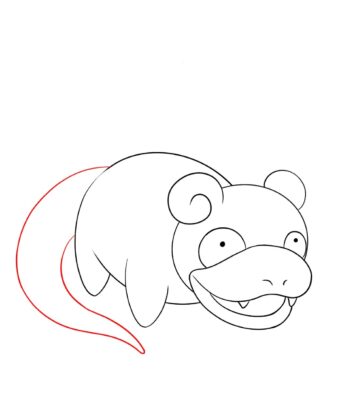 Step 7
Lastly, draw a long tail behind Slowpoke's body. I chose to make his tail resting near his side, but you can put it wherever you think looks best.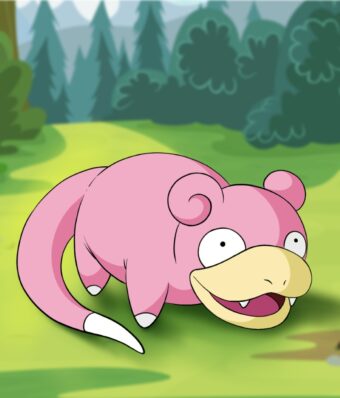 Step 8
Give Slowpoke his typical bubblegum pink color and he's all done! I hope you enjoyed learning how to draw Slowpoke with me. If you did, be sure to check out all of our Pokemon tutorials. Happy drawing!
---