In today's tutorial I'll be showing you how to draw a teddy bear. Teddy bears were first created in the early 20th century, and are named after President Teddy Roosevelt. So if you'd like to learn how to draw a teddy bear for yourself, grab your pencils and let's get going!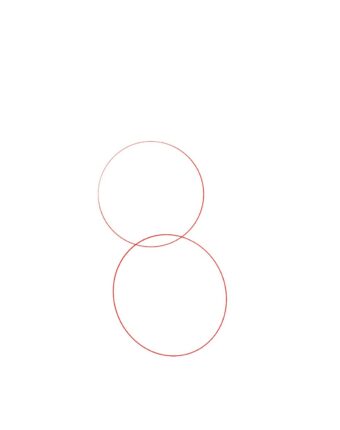 Step 1
To get our teddy bear started we will first need to draw two small circles stacked on top of each other. These circles will form the base for the teddy's head and body.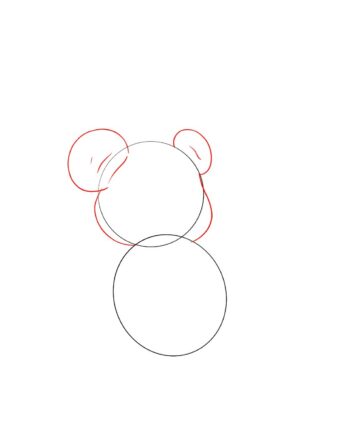 Step 2
Next, bring out the teddy bear's cheeks a little bit and add two large, circular ears on top of its head.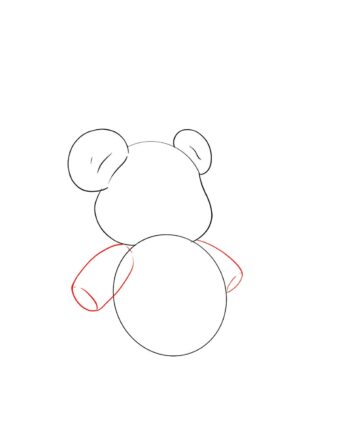 Step 3
Now we will need to draw two cylinder shapes for the teddy bear's arms, connected right where the head and body meet.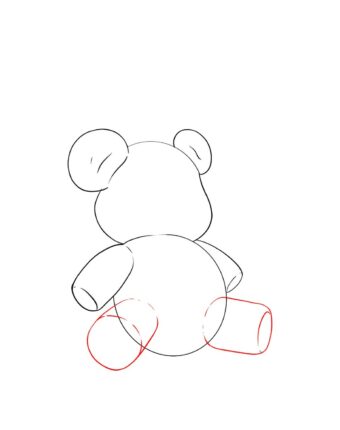 Step 4
We will do the same at the bottom of the body to give our teddy bear its legs.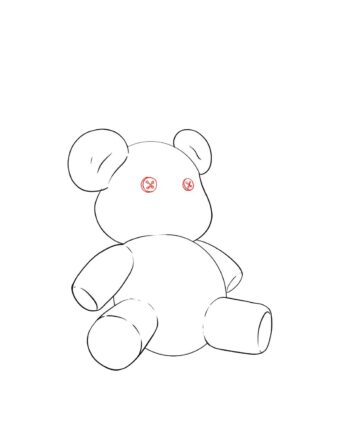 Step 5
Now we need to give our teddy bear some eyes. For this example I chose to give him buttons for eyes to really give the appearance of a homemade toy. You can draw simple circles for your teddy's eyes if you wish.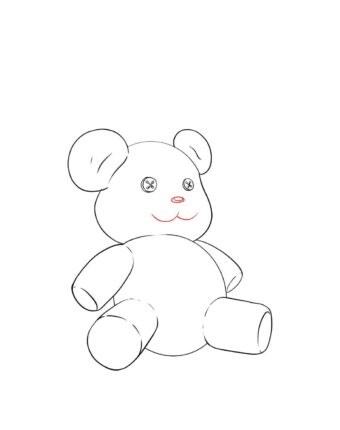 Step 6
Next, draw a small oval shaped nose between the teddy bear's eyes, and a "w" shape for the mouth.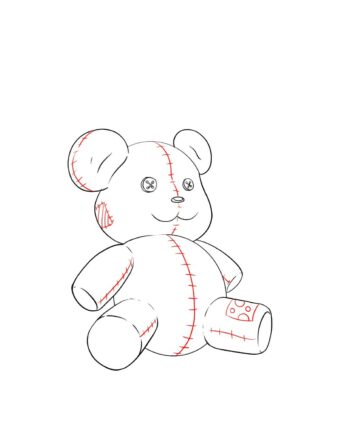 Step 7
All that's left to do now is to give your teddy a few little embellishments. I added some stitching along the arms, legs, and the center of the body to make it look like it's made of fabric. I also added a couple patches with different patterns on each one to give the teddy a little more character.
Step 8
Give your teddy bear a little color, and it's all done! I chose to stick with the traditional brown for mine– but feel free to experiment with more fun colors if you want.
I hope you enjoyed learning how to draw a teddy bear with me. If you did, be sure to check out the rest of our tutorials. Happy drawing!
---