Welcome back! Today I'll be showing you how to draw Mojo Jojo from the Powerpuff Girls cartoon. Mojo Jojo is a brilliant genetically engineered ape and is the main antagonist of the series. He's constantly on a mission to defeat the Powerpuff Girls, and even though he's a genius… he never quite succeeds. So if you'd like to learn how to draw Mojo Jojo, get your pencils and let's go!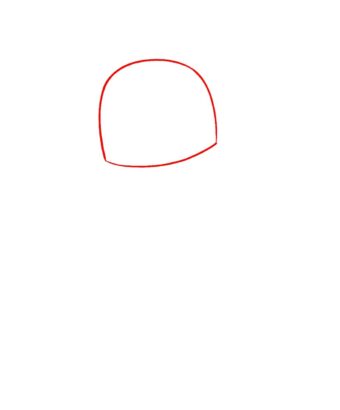 Step 1
To get Mojo Jojo started, we will first need to draw a sort of oval shape with a flat bottom for Mojo Jojo's brain case.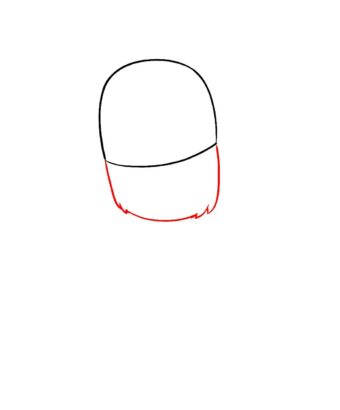 Step 2
Under the top of his head, draw a rounded square shape for the bottom of Mojo Jojo's head.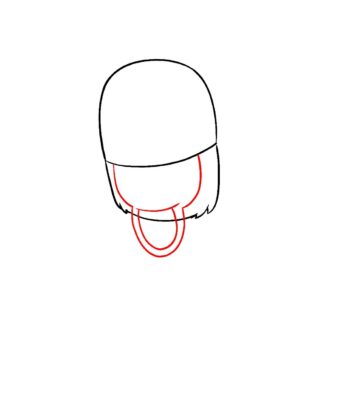 Step 3
Next, draw the outline of Mojo Jojo's face under his brain case, with a large oval shape beneath that for his open mouth.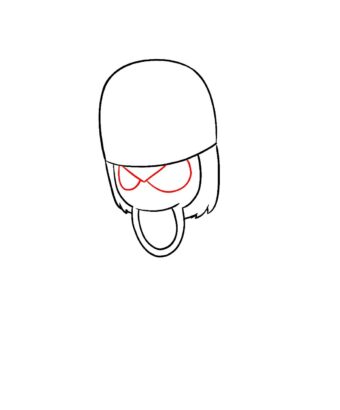 Step 4
Erase any overlapping lines and draw Mojo Jojo's large eyes sitting right near the top of his face. His eyes are downward pointed half-circles that are separated by an upside down triangle in the middle.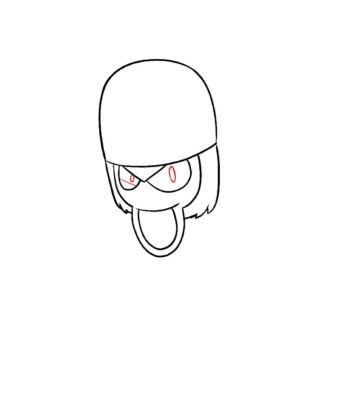 Step 5
Draw a tiny pupil inside each of Mojo Jojo's eyes, as well as a bottom eyelid in one of his eyes.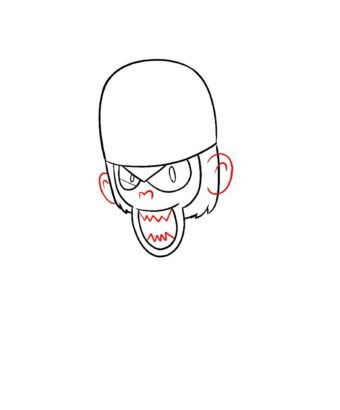 Step 6
To finish off the details of his face, draw Mojo Jojo's round ears, an "M" shaped nose, and a few jagged teeth in his mouth.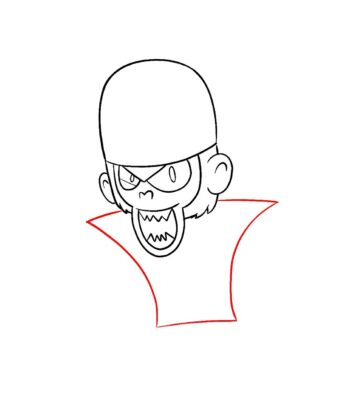 Step 7
Next we will need to draw a large rectangular shape underneath Mojo Jojo's head for his body. This shape should be widest near his head, and a little bit more narrow at the bottom.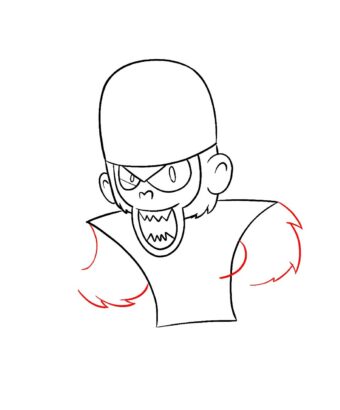 Step 8
Draw two large curved arms at Mojo Jojo's sides with a few spikes of hair on each one.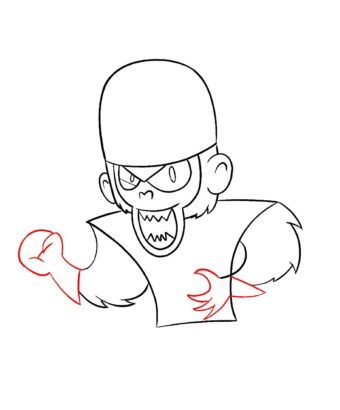 Step 9
At the end of each of his arms, we will draw Mojo Jojo's hands—one clenched into a fist, and one open with four sharp fingers showing.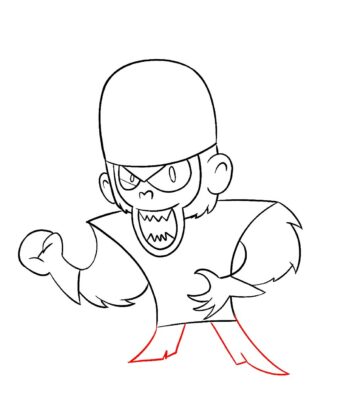 Step 10
Underneath of Mojo Jojo's body we will need to draw his long, pointed boots with a tiny heel at the back of each one.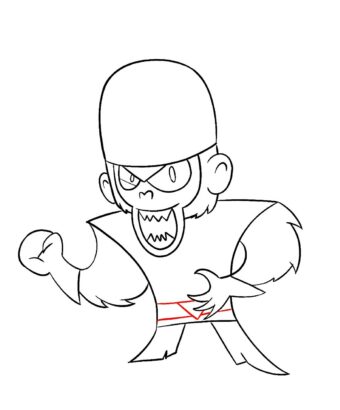 Step 11
Next, give Mojo Jojo a small belt with an upside down triangle belt buckle in the middle.
Step 12
Moving back up to his head, draw a triangle shape inside Mojo Jojo's brain case, with three ovals inside that.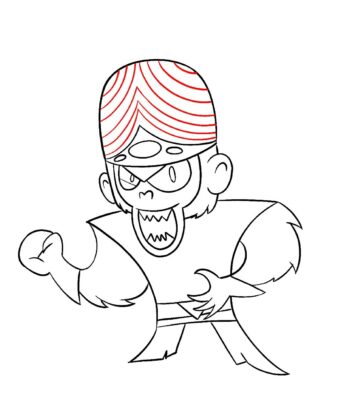 Step 13
Above the triangle, draw several upward curved lines that reach all the way to the top of the brain case.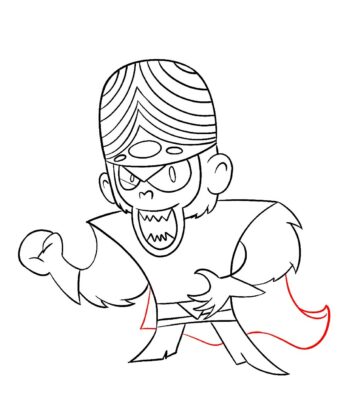 Step 14
All that's left to do now is to draw a long flowing cape right behind Mojo Jojo.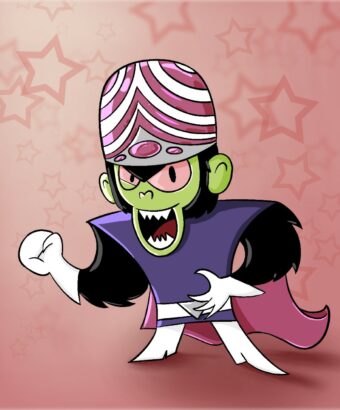 Step 15
Lastly, give him some color and he's all done! I hope you enjoyed learning how to draw Mojo Jojo with me. If you did, be sure to check out the rest of our tutorials. Happy drawing!
---