Today I'll be showing you how to draw Mushu from Disney's Mulan. Mushu is Mulan's guardian helping to protect her on her journey to battle the Hun army (as well as provide a little comic relief). He is a slender little fast-talking dragon, and he's one of the best characters of the movie. So if you want to learn how to draw Mushu, get your pencils ready and let's go!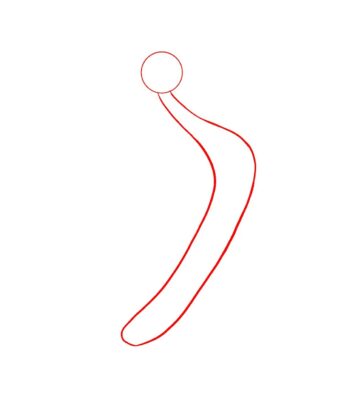 Step 1
To get Mushu started we will first need to draw a tiny circle for his head and a long boomerang shape for his slender body.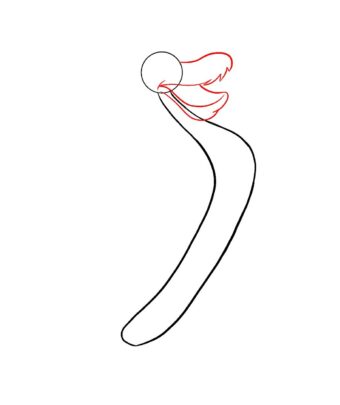 Step 2
Next we will need to draw Mushu's top and bottom jaw attached to the circle of his head.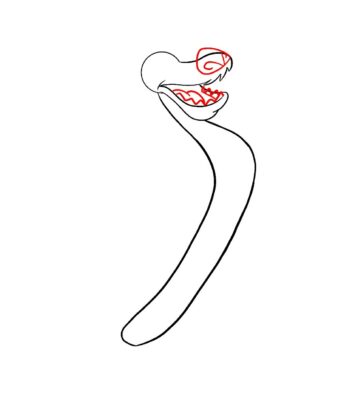 Step 3
Draw Mushu's large almost dog-like nose, and give him a set of sharp pointed teeth in his mouth.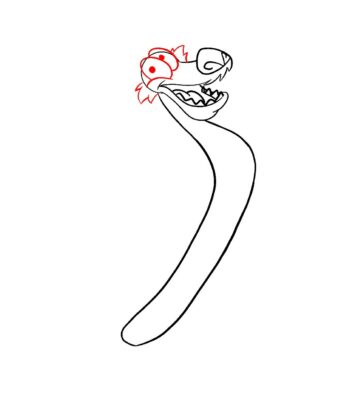 Step 4
Above his mouth, draw Mushu's large oval shaped eyes and a tuft of fur on each side of his mouth.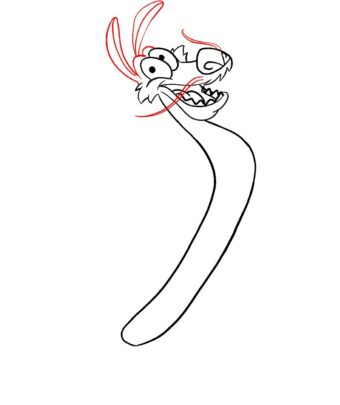 Step 5
Now we will need to draw Mushu's large rabbit like ears behind his eyes, and give him a couple long flowing whiskers.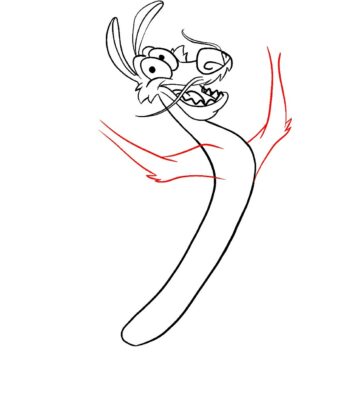 Step 6
With the head completed, we can now start drawing Mushu's arms. Draw two slender arms angled up toward Mushu's head.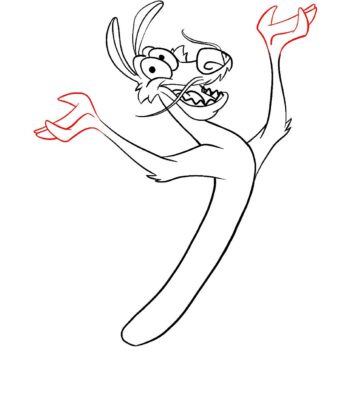 Step 7
At the end of each arm, draw Mushu's hands complete with four sharp clawed fingers.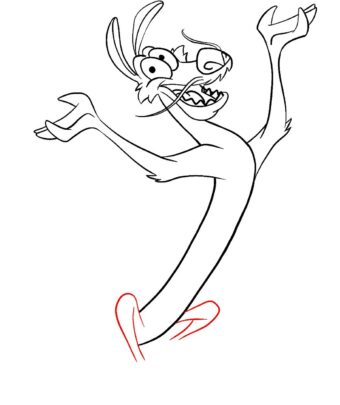 Step 8
Next, draw Mushu's tiny legs bent at the knee.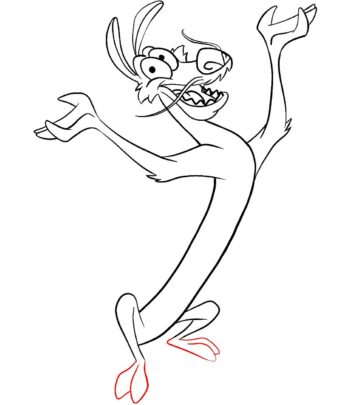 Step 9
At the end of each leg, draw Mushu's feet. Mushu has very simple feet compared to his hands. They basically consist of only two toes.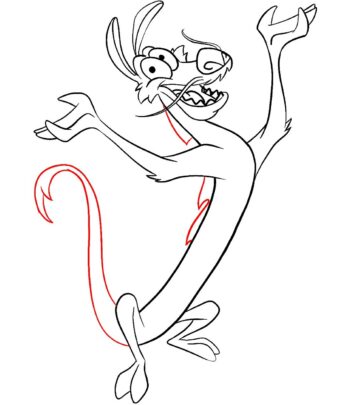 Step 10
Lastly, we will need to give Mushu his long tail with a tiny tuft of fur at the end, and a few spikes running down his back.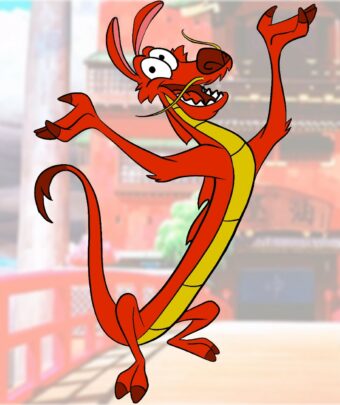 Step 11
All that's left to do now is to give Mushu some color. He is primarily red with a bright yellow belly with a few darker red tones for his claws and nose.
And there you go– he's all done! I hope you enjoyed learning how to draw Mushu with me. If you did, be sure to check out the rest of our tutorials. Happy drawing!
---