Today I'll be showing you how to draw an elephant for kids, easy in just a few simple steps! Elephants are one of my all-time favorite animals, and drawing a cute one is much simpler than you might think. So get your pencils ready, and let's learn how to draw an elephant!
Step 1
To get our elephant started, we will first need to draw a large "S" shaped line which will be the outline of the elephant's trunk and head.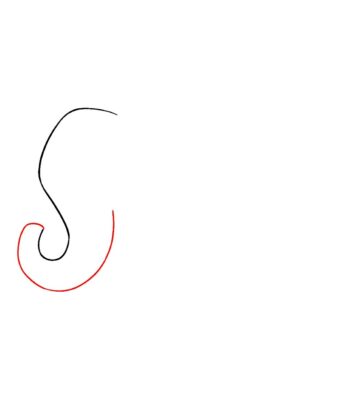 Step 2
Next, draw the bottom curved line of the elephant's trunk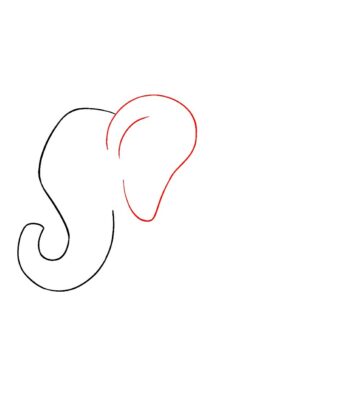 Step 3
Next, draw the elephant's large oval shaped ear in the empty space between the trunk and the top of the head.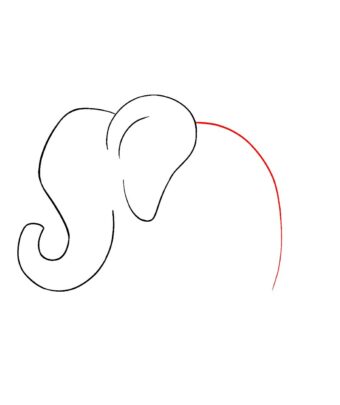 Step 4
Starting at the elephant's ear, draw a long curved line pointing down toward the ground. This will be the elephant's back.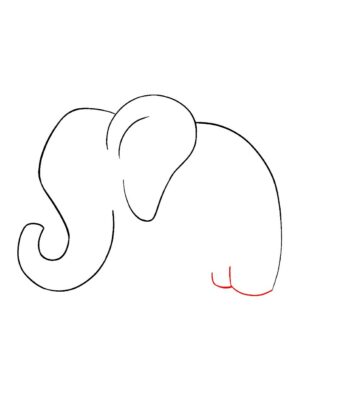 Step 5
Next, draw a "W" shape for the elephant's two rear feet.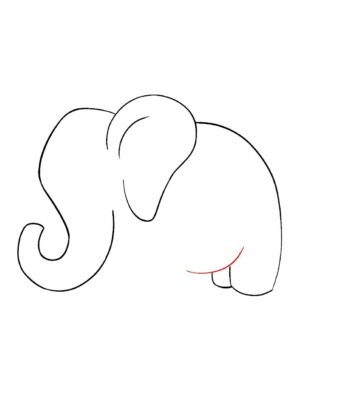 Step 6
Draw a "U" shape above the elephant's feet for his large, round belly.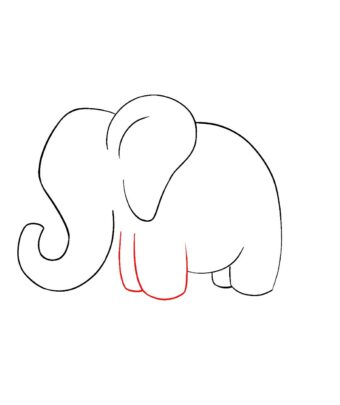 Step 7
Next, draw the elephant's front two legs in the same shape as the elephant's rear two legs.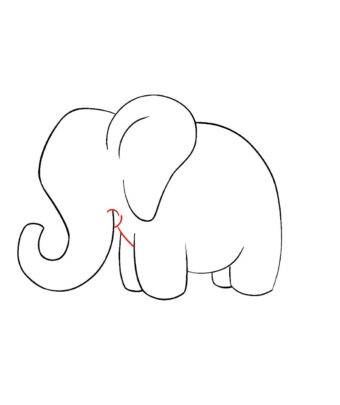 Step 8
Next we need to draw a line connecting the front legs to the trunk, and a tiny curved line for the elephant's smile.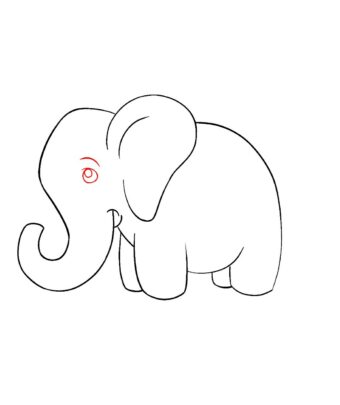 Step 9
Next we need to draw the elephant's small, round eye sitting close to its ear, with a small round pupil inside.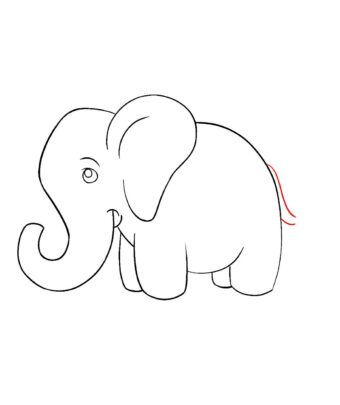 Step 10
Next, draw two lines sticking out from behind the elephant for its short tail.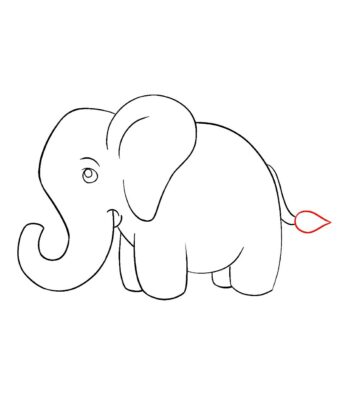 Step 11
At the end of the elephant's tail, draw a teardrop shape to create the tiny tuft of hair.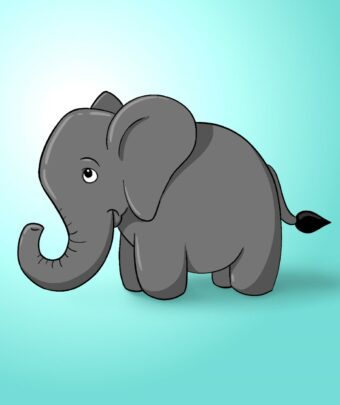 Step 12
All that's left to do now is to give our elephant a little color. Of course, elephants are usually grey, but feel free to get creative and make your elephant even more colorful! I hope you enjoyed learning how to draw an elephant with me. If you did, be sure to come back for plenty more tutorials. Happy drawing!
---