Today I'll be showing you how to draw Scorbunny! Scorbunny is one of the Generation 8 starter Pokemon along with Grookey and Sobble who are part of Sword and Shield. So if you'd like to learn how to draw Scorbunny… keep scrolling!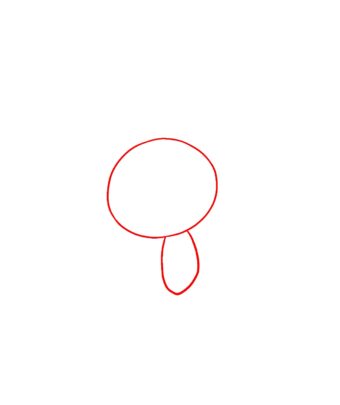 Step 1
To get Scorbunny started, we are first going to draw a large circle for his head, and a smaller oval shape below that for Scorbunny's body.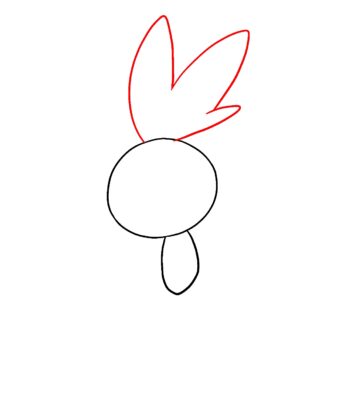 Step 2
Next, draw Scorbunny's large, pointed ears sticking out from the top of his head. Scorbunny's ears are very similar to rabbit ears, but they're actually connected together near the base.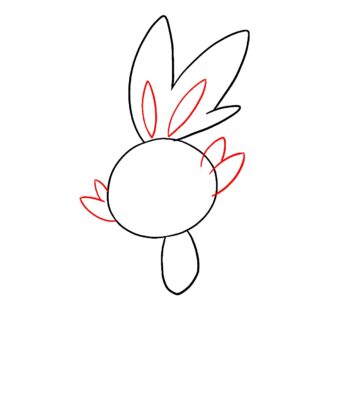 Step 3
Next, draw the inner part of Scorbunny's ears and two tufts of fur on each side of his head.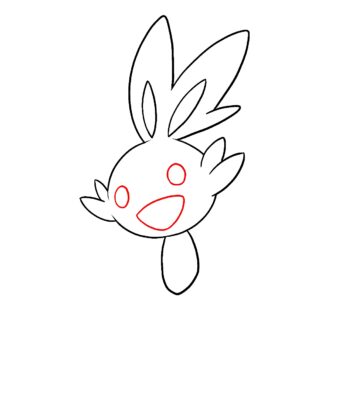 Step 4
Now we can give Scorbunny two tiny, circular eyes, and a triangular shaped mouth below them.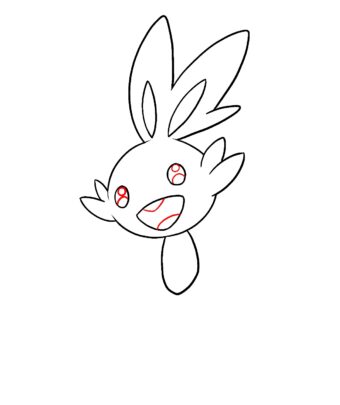 Step 5
Draw two smaller circles inside each of Scorbunny's eyes for the highlights. Also draw Scorbunny's top teeth and his tongue inside his mouth.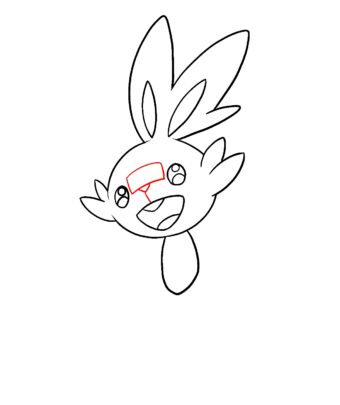 Step 6
To finish Scorbunny's face we will need to draw a large square patch between his eyes, and a small triangular shaped nose sitting right below the square patch.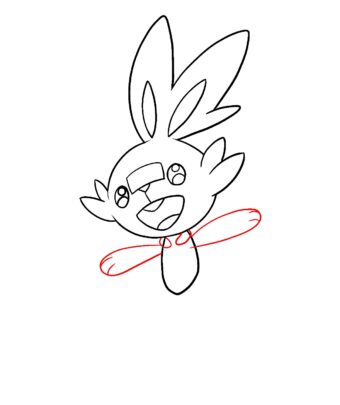 Step 7
Next, draw Scorbunny's two large oval shaped arms and a small collar around his neck.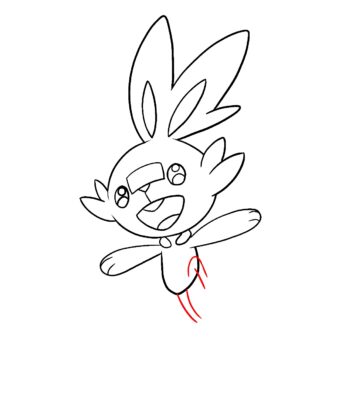 Step 8
Draw Scorbunny's two thin legs sticking out from beneath his body. For this pose we will be drawing Scorbunny sort of jumping, so the right leg will be curved upward slightly.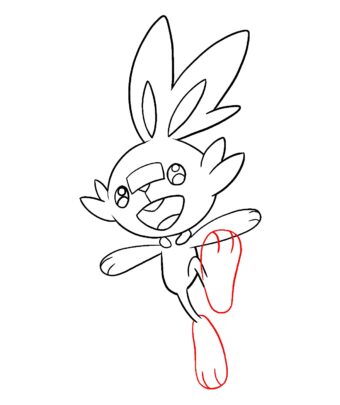 Step 9
Finally, draw two very large oval shaped feet at the end of each of Scorbunny's legs, along with two lines to divide the feet and create his toes.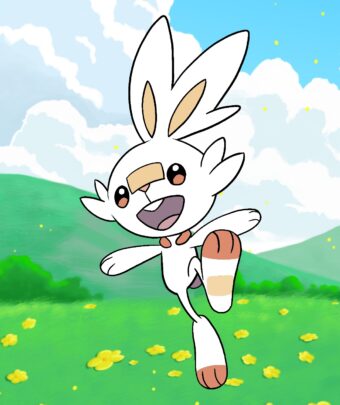 Step 10
All that's left to do now is to give Scorbunny a little color. His color palette is very simple with most of his body being white with accents of light orange and pale yellow. And there you go, he's all done!
I hope you enjoyed learning how to draw Scorbunny with me! If you did, be sure to check out all of the rest of the pokemon tutorials we have on Draw Central… (spoiler alert… we have TONS!) Happy drawing!
How To Draw Scorbunny Video
If you'd like to see another way to draw Scorbunny, check out this video from Draw Cartoons. Enjoy!
---