Today I'll be showing you how to draw Peppa Pig! Unless you've been living under a rock, you definitely know who Peppa Pig is. She's the super cute, bubblegum pink pig who loves going on adventures with her brother, George. So get your pencils ready and let's learn how to draw Peppa Pig!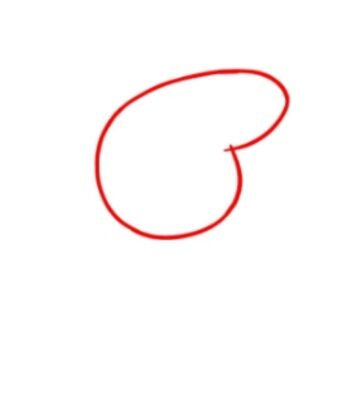 Step 1
To get Peppa Pig started, we will first need to draw an oblong oval shape for her head.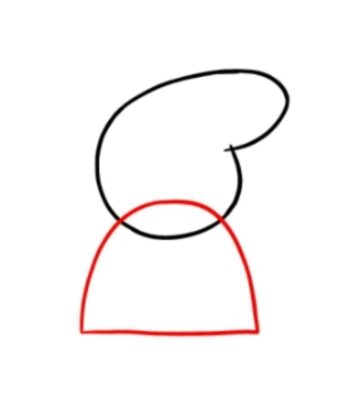 Step 2
The next step to drawing Peppa Pig is to draw a half-circle below her head for dress.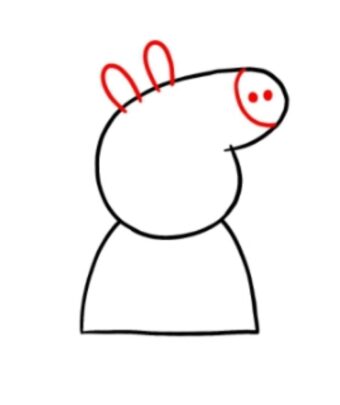 Step 3
Next, draw Peppa Pig's two tiny ears sitting on top of her head. Also, we will need to draw a curved line that separates her nose into two parts, and two small circles inside for Peppa's nostrils.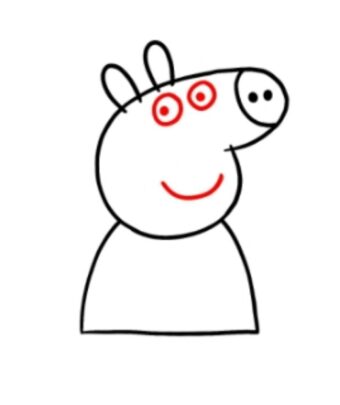 Step 4
Next, draw Peppa Pig's two circular eyes with a pupil in each one, and a tiny "U" shaped line for Peppa's smiling mouth.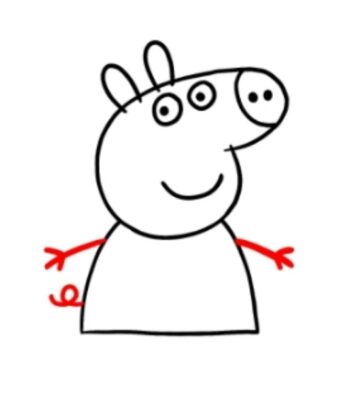 Step 5
Draw two stick arms with three fingers on each side of her body. Also, draw Peppa Pig's tiny curled tail sticking out from behind her dress.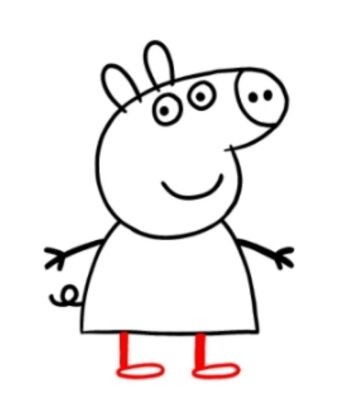 Step 6
Draw two lines sticking out from below Peppa Pig's body for her legs, and an oval at the end of each one for her feet.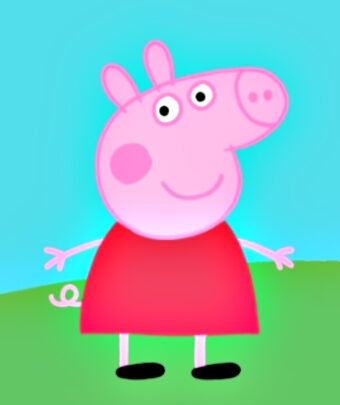 Step 7
Give Peppa Pig a little color, and she's all done! I hope you enjoyed learning how to draw Peppa Pig with me. If you did, be sure to check out the rest of the tutorials we have! Happy drawing!
How To Draw Peppa Pig – Video
If you'd like to see a different way to draw Peppa Pig in action, check out this video from Cartooning 4 Kids! Enjoy!
---