Today I'll be showing you how to draw Grookey from Pokemon Sword and Shield! Grookey is one of the 8th generation Pokemon starters along with Sobble and Scorbunny. He also happens to be adorable! So grab your pencils and let's learn how to draw Grookey!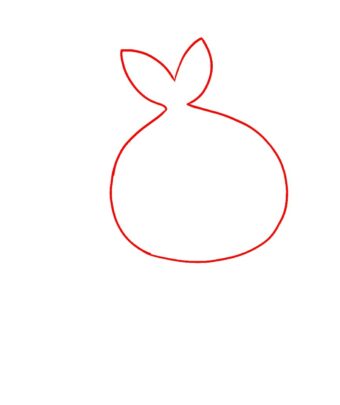 Step 1
To get Grookey started, we are first going to need to draw a circle shape with a couple tiny leaves on top for Grookey's head.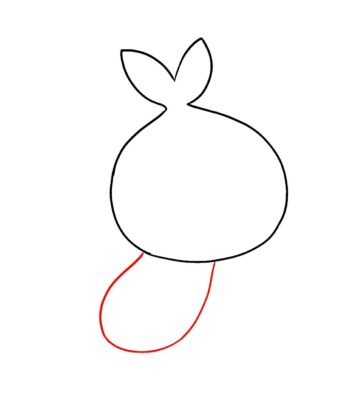 Step 2
Next, draw Grookey's body by placing a large oval shape beneath his head.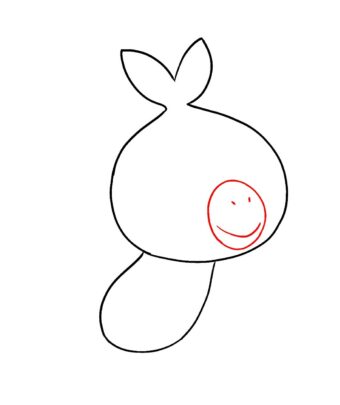 Step 3
Draw Grookey's mouth by placing an oval in the middle of his face with two dots for the nostrils and a curved line for Grookey's smile.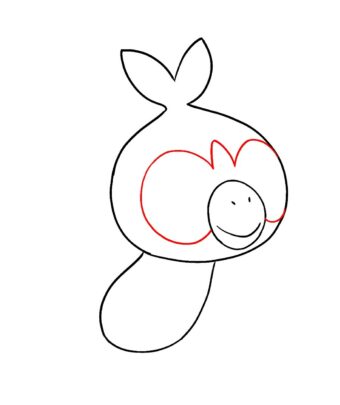 Step 4
Next, we need to draw the circular mask around Grookey's eyes.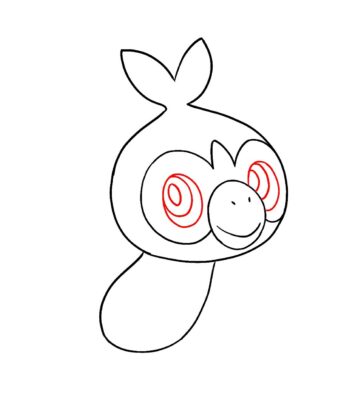 Step 5
Draw Grookey's two large oval shaped eyes inside the mask we drew in the previous step.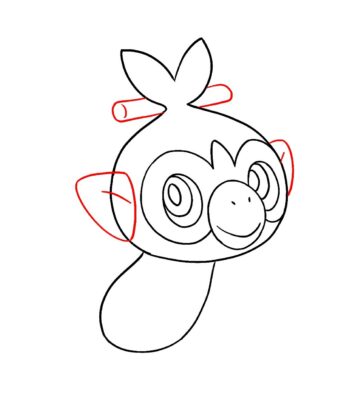 Step 6
Next, draw two triangular shaped ears on each side of Grookey's head, and a small stick behind the leaves on top of his head.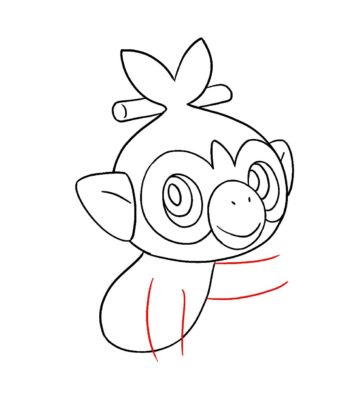 Step 7
Moving downward, we will now need to draw Grookey's arms. Draw one of his arms sticking down at his side, and draw Grookey's other arm sticking out to the side.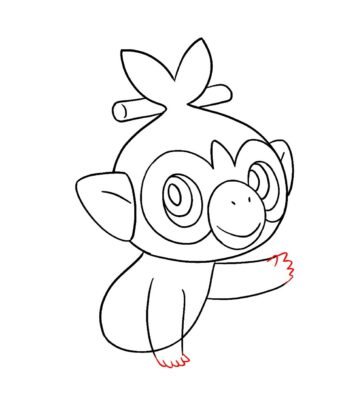 Step 8
Next, draw five very tiny fingers at the end of each of Grookey's arms to create his hands.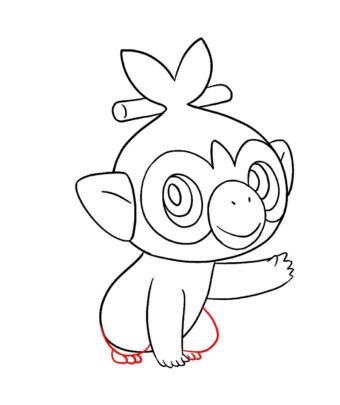 Step 9
To draw Grookey's rear legs we are basically going to repeat the last two steps. However we will be drawing his legs much shorter than his arms, and only three toes instead of five fingers.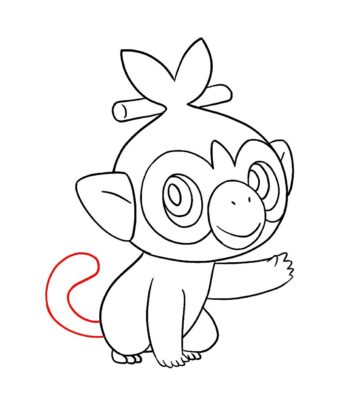 Step 10
Finally, draw Grookey's short curved tail sticking out from behind his body.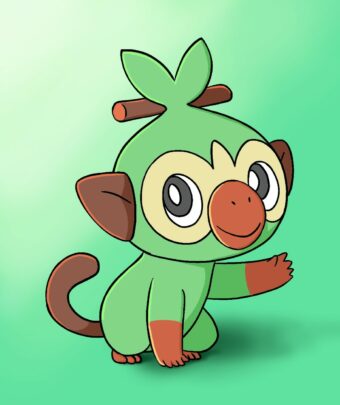 Step 11
All that's left to do now is to give Grookey a little color. His body is primarily a light green color with some brown accents on his ears, tail and arms.
And that's that! I hope you enjoyed learning how to draw Grookey with me! If you did, be sure to check out the rest of the Pokemon drawing tutorials we have here. Happy drawing!
---