Today I'll be showing you how to draw Mega Man. Mega Man is a world-famous Japanese video game character who got his start on the Nintendo back in the 80's. Luckily for all of us, he's still going strong today. So get your pencils ready and let's learn how to draw Mega Man!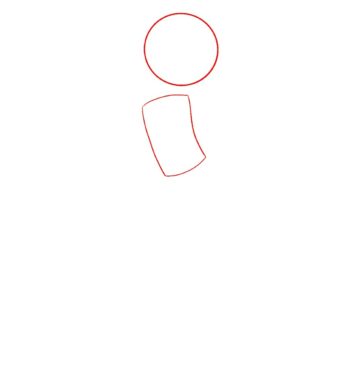 Step 1
To get Mega Man started, we will first need to draw a circle for his helmet and a rectangle below that for his torso.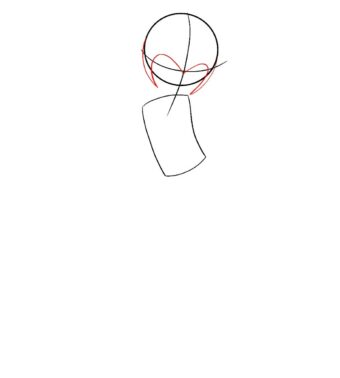 Step 2
Next, draw an "M" shape across Mega Man's head for the cutout of his helmet.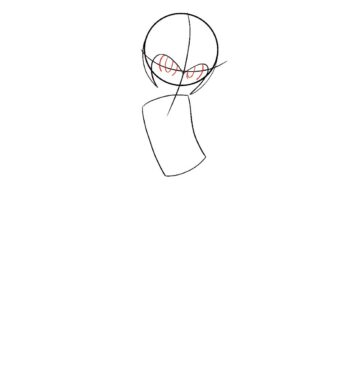 Step 3
Inside this "M" shape, draw Mega Man's oval shaped eyes.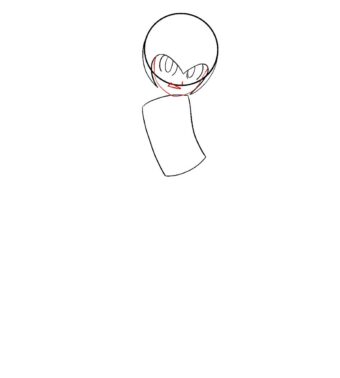 Step 4
Next, draw a tiny triangle for Mega Man's mouth, and a backwards "L" shape for his nose.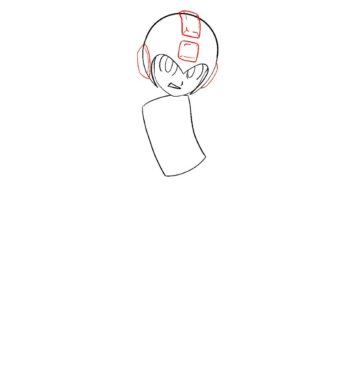 Step 5
Erase any overlapping lines, and draw the plates running along the top and sides of Mega Man's helmet.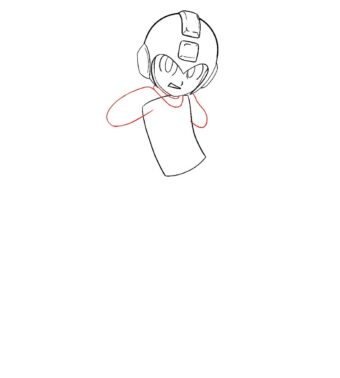 Step 6
Next, draw two large oval shapes beneath Mega Man's head for his upper arms.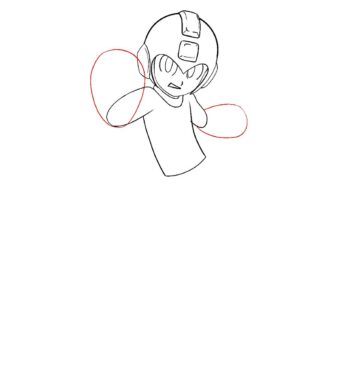 Step 7
Now draw Mega Man's lower arms using the same oval shapes from the last step.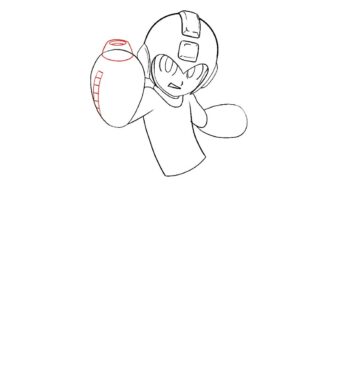 Step 8
On his left arm, draw Mega Man's opening of this gun, and the thin indicator light on the side of his arm.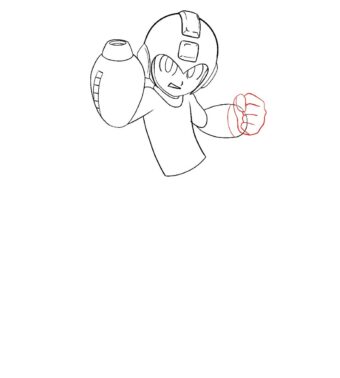 Step 9
On the other arm, we are going to draw mega man's clenched fist as shown in the example image.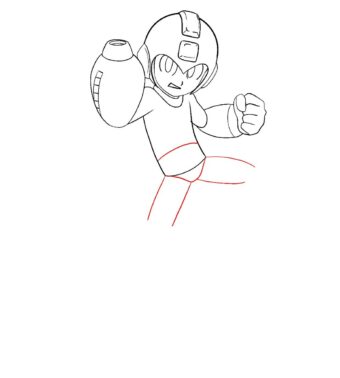 Step 10
Next, draw two rectangular shapes sticking out from Mega Man's lower body for his thighs.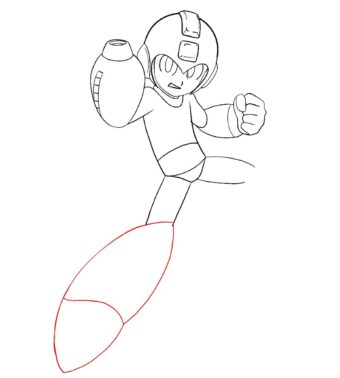 Step 11
At the end of his legs, we are going to draw Mega Man's shin guards which are the largest part of his body by far.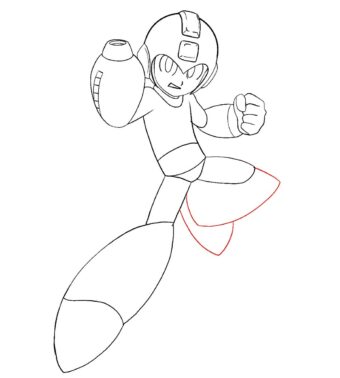 Step 12
Repeat the previous step to draw Mega Man's other shin guards. As you can see in the image, we are going to draw this leg bent at an angle.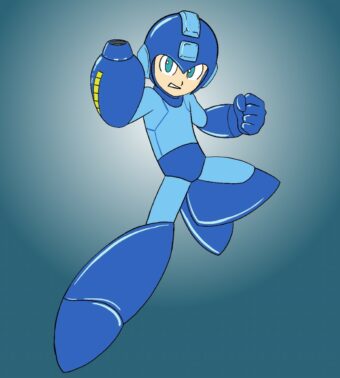 Step 13
All that's left to do now is to give Mega Man his famous blue color, and he's done! I hope you enjoyed learning how to draw Mega Man with me. If you did, be sure to check out the rest of our tutorials, and as always… happy drawing!
A little more…
And if you'd like to see the process of drawing Mega Man in action, check out this video tutorial by Art for Kids Hub, where he shows you a very simple method for drawing Mega Man!
---