Today I'll be showing you how to draw a bulldog step by step. Bulldogs are one of the most popular breed of dog today. With one look at their squat bodies and wrinkly faces, it's easy to see why! So grab your pencils and let's learn how to draw a bulldog step by step.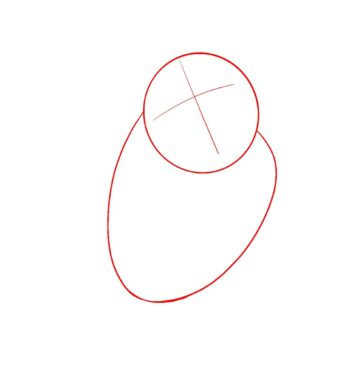 Step 1
To get our bulldog started, we will first need to draw a circle for the head, and a larger oval under that for the body.
Step 2
Next, draw an oval in the center of the circle and an upside down "U" shape for the bulldog's mouth.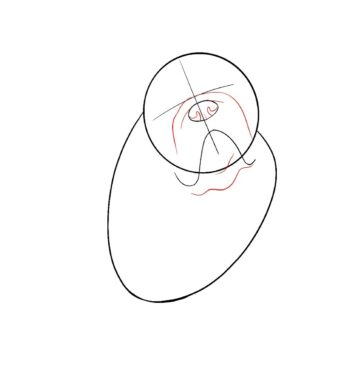 Step 3
Next we need to draw the bulldog's nostrils and add a few wrinkles around the nose and mouth.
Step 4
Right above the nose, draw your bulldog's two tiny oval shaped eyes that droop downward just slightly.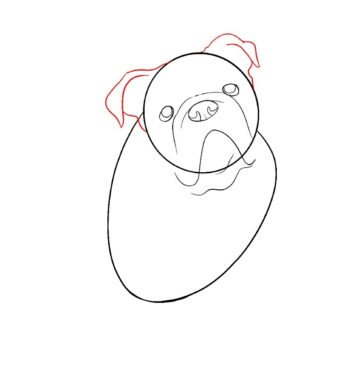 Step 5
Next we need to draw our bulldog's floppy triangular shaped ears. The ears should stick upward slightly, with the pointed ends pointing back down toward the ground.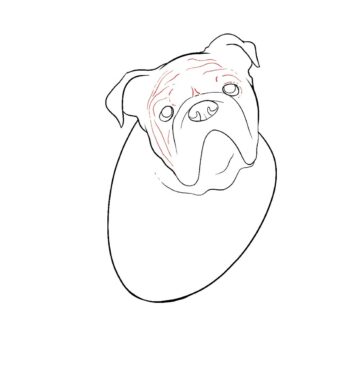 Step 6
To finish our bulldog's face, we will need to draw several thin lines to form the wrinkles on his forehead and around his eyes/mouth.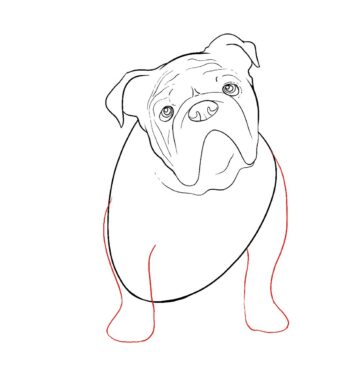 Step 7
Next, draw two thick legs sticking out from the bottom of the oval shape of the bulldog's body.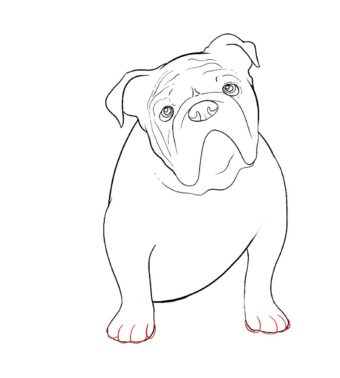 Step 8
Now we need to divide the paws into four sections to create the bulldog's toes.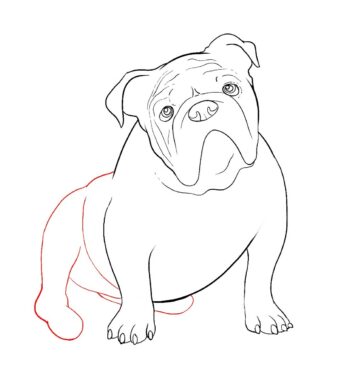 Step 9
We will be drawing our bulldog in a seated position. To create this, draw the rear leg lower toward the ground than the two front legs.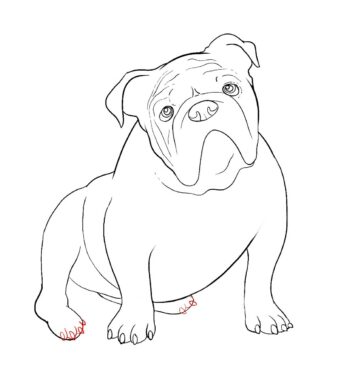 Step 10
And just like before, divide the paws into four sections to create the bulldog's toes, and give him some claws.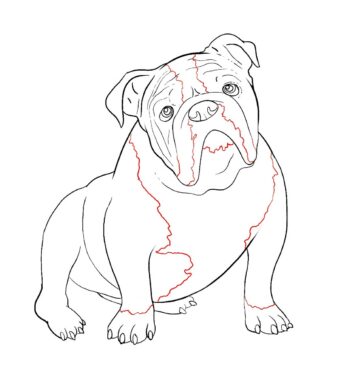 Step 11
Lastly, we just need to mark out the pattern across the bulldog's body which will help us when it comes to adding color.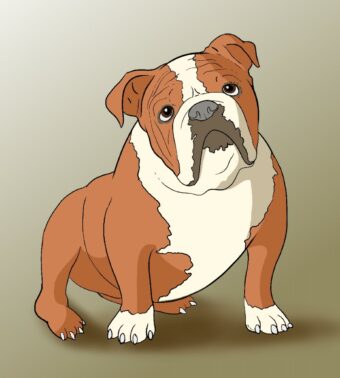 Step 12
All that's left to do now is to give your bulldog some color. While they come in several colors, the most common bulldog color is white and brown. But feel free to experiment with new combinations!
I hope you enjoyed learning how to draw a bulldog with me. If you did, be sure to check out the rest of our tutorials. Happy drawing!
---