Welcome back to another tutorial! Today I'll be showing you how to draw Quagmire from Family Guy. Quagmire is a fan favorite of the show, and he has quite a… needy personality. He's one of the funniest—if not creepiest characters of the bunch. So get your pencils ready and let's learn how to draw Quagmire!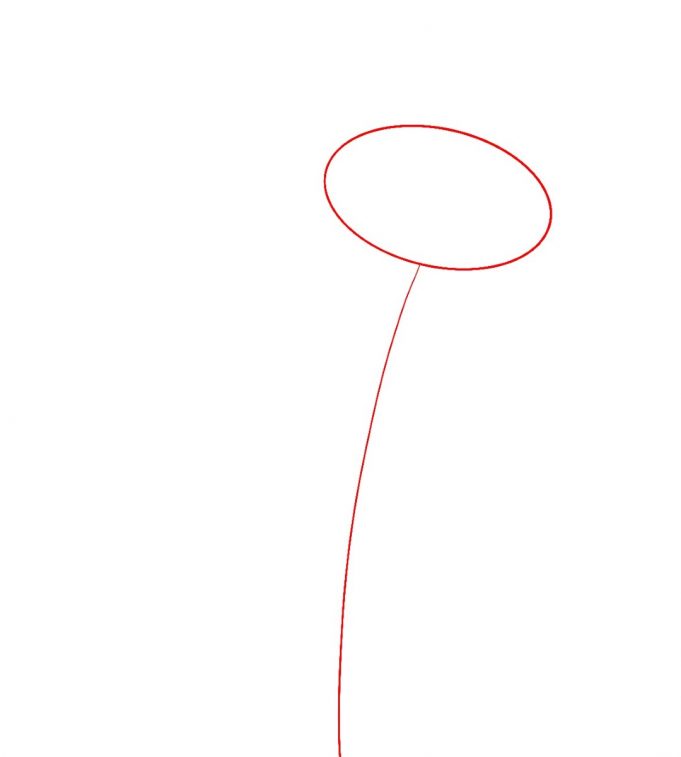 Step 1
To get Quagmire started, we will first need to draw an oval for the top of his head, and a long curved line extending downward. This line will serve as a sort of gesture line to give us the general curve of the rest of Quagmire's body.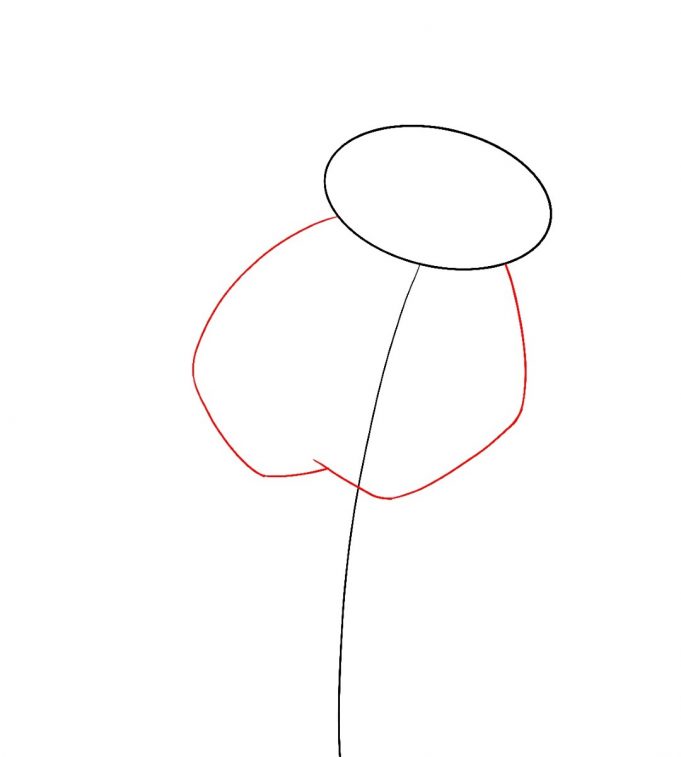 Step 2
Next, draw Quagmire's extremely large jaw right below the oval of his head.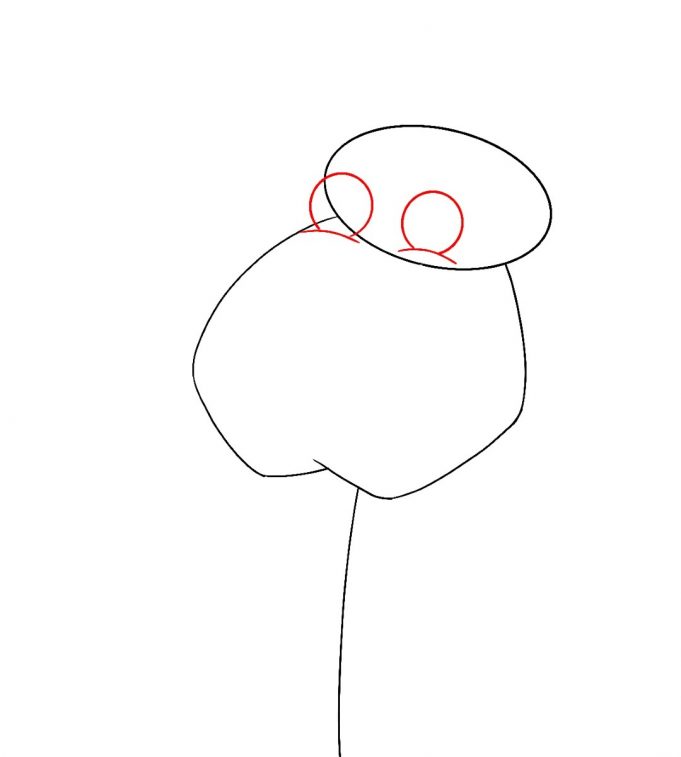 Step 3
Now we can draw two circles for Quagmire's eyes where his head and jaw meet.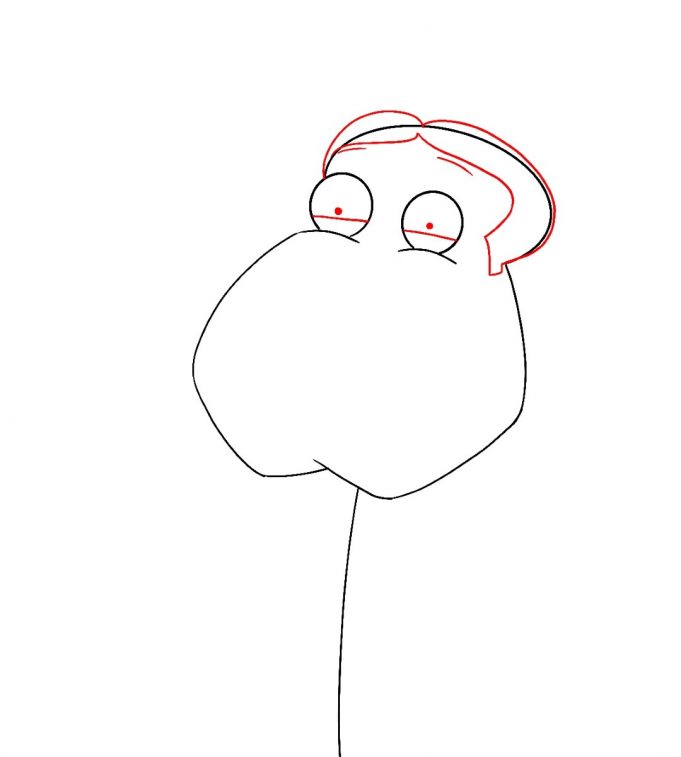 Step 4
Next, draw a pupil and bottom eyelid inside each of Quagmire's eyes, and draw his middle-parted hair conforming to the oval shape we drew previously.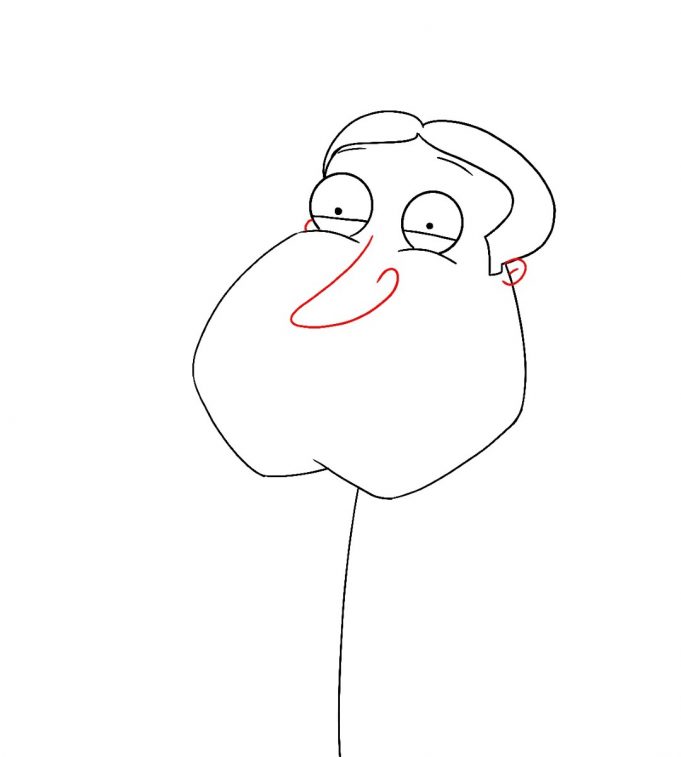 Step 5
Draw Quagmire's large, almost banana-shaped nose, and two very small ears on each side of his head.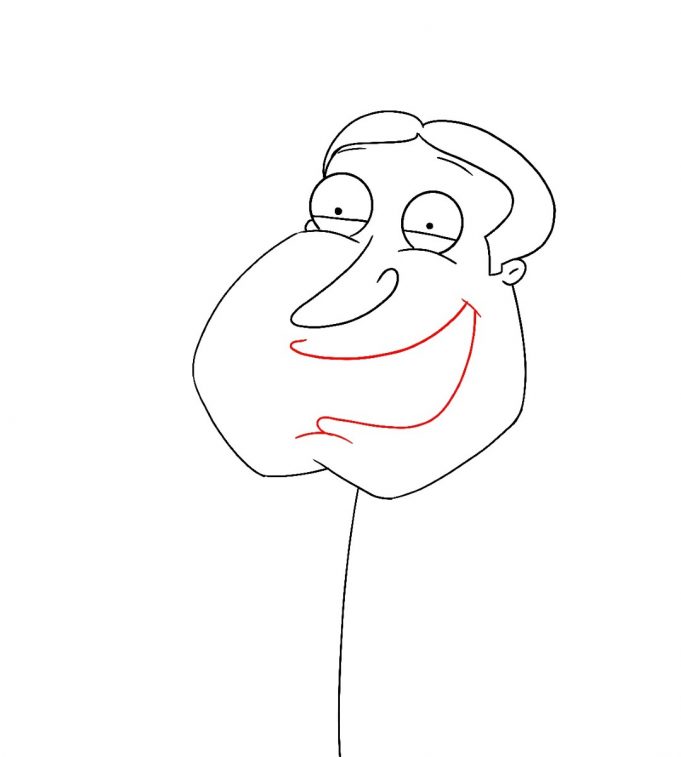 Step 6
Next we will need to draw the outline of Quagmire's large, smiling mouth.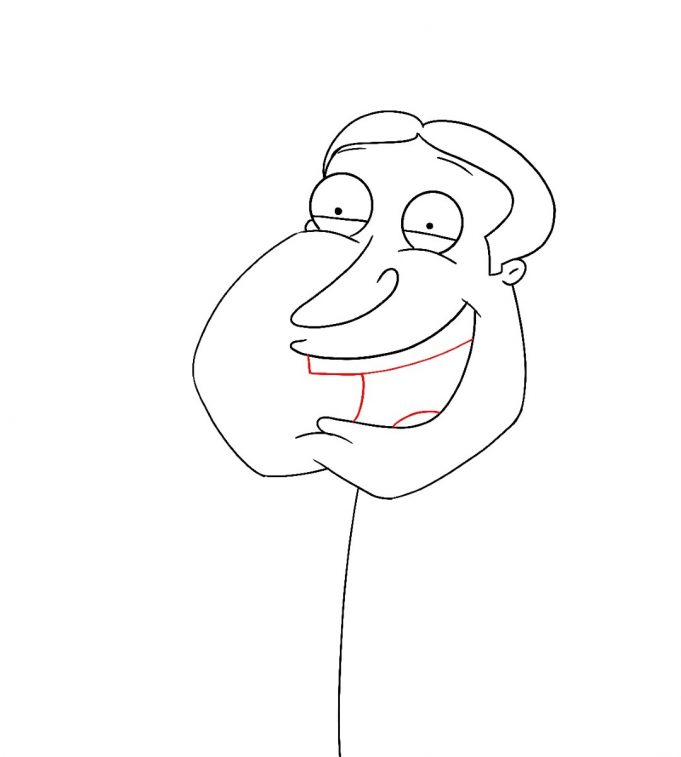 Step 7
To finish Quagmire's face, draw the inner area of Quagmire's mouth with a half circle for his tongue, and a rectangular shape along his top jaw for his teeth.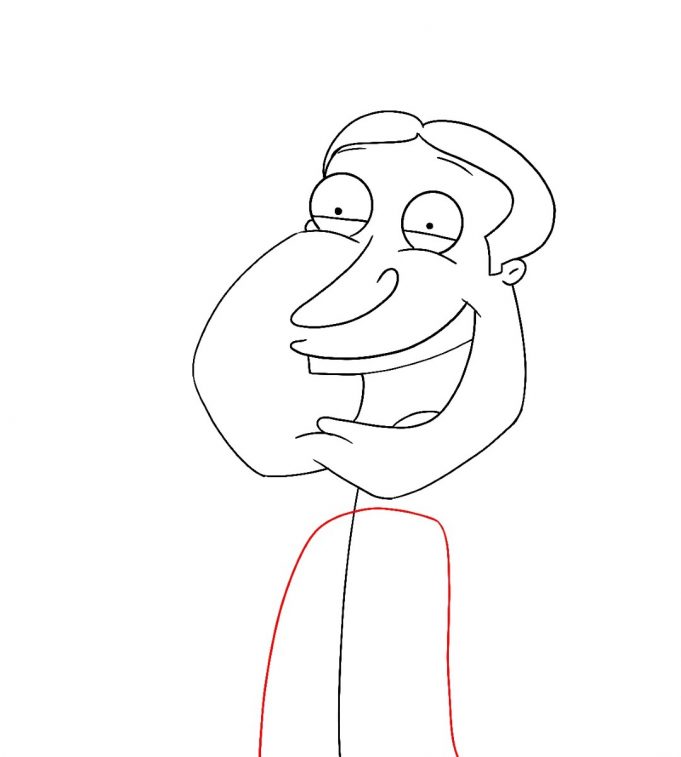 Step 8
Next, draw an oval shape under Quagmire's head which will serve as a placemarker for his body.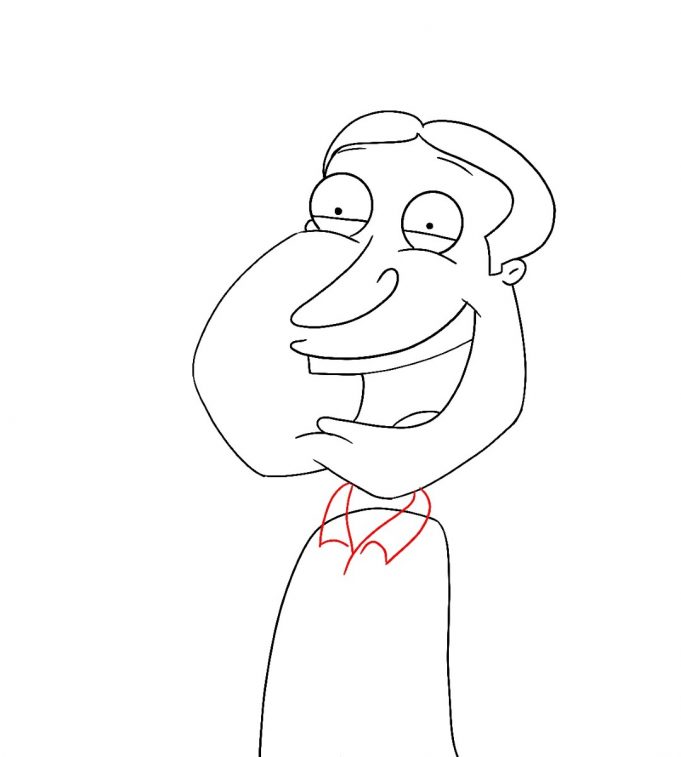 Step 9
Draw Quagmire's neck and shirt collar connecting his head and shoulders together.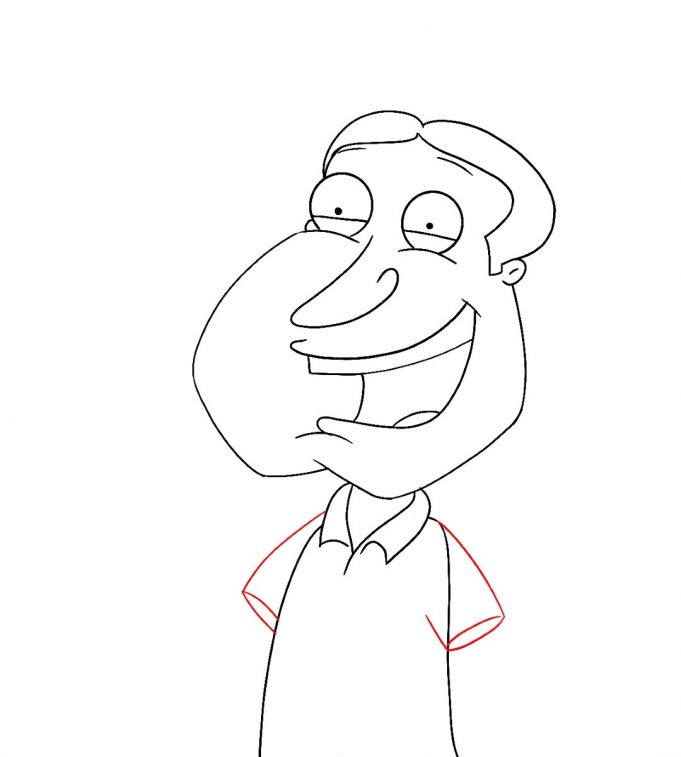 Step 10
We will now need to give Quagmire the sleeves of his t-shirt.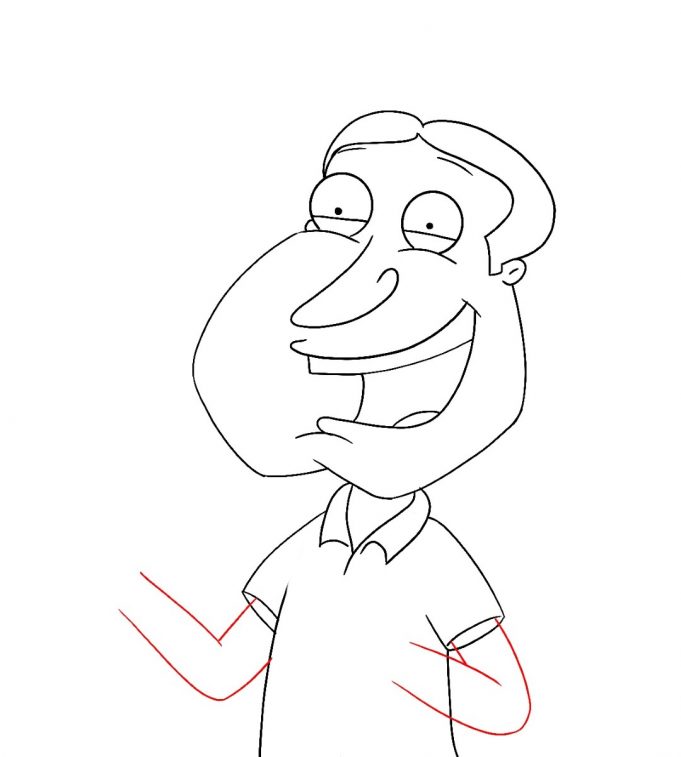 Step 11
Give Quagmire his arms by drawing two large "L" shapes sticking out the bottom of each shirt sleeve.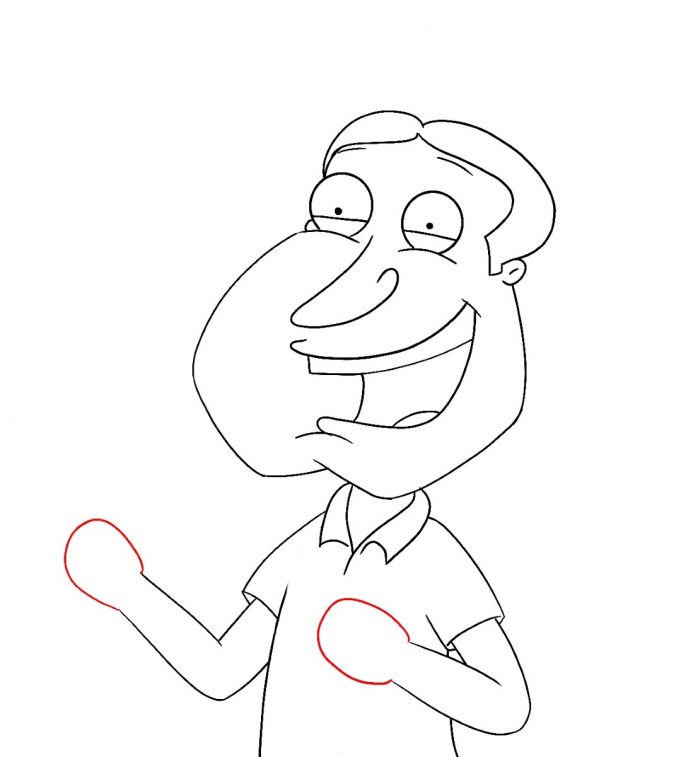 Step 12
Draw a circle at the end of each of Quagmire's arms. This circle will help us draw his hands in the next step.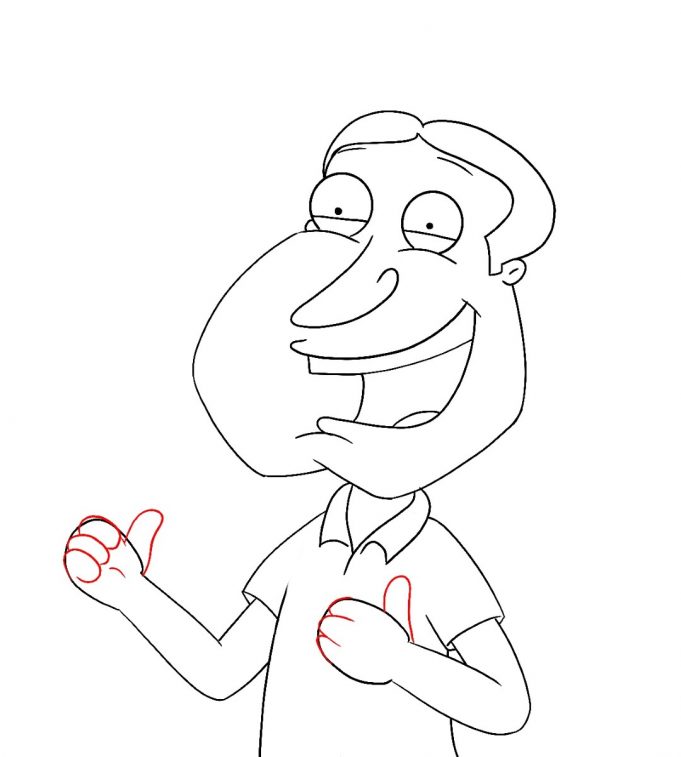 Step 13
Draw Quagmire's three fingers conforming to the shape of the circles from the last step, and give him two thumbs pointing up.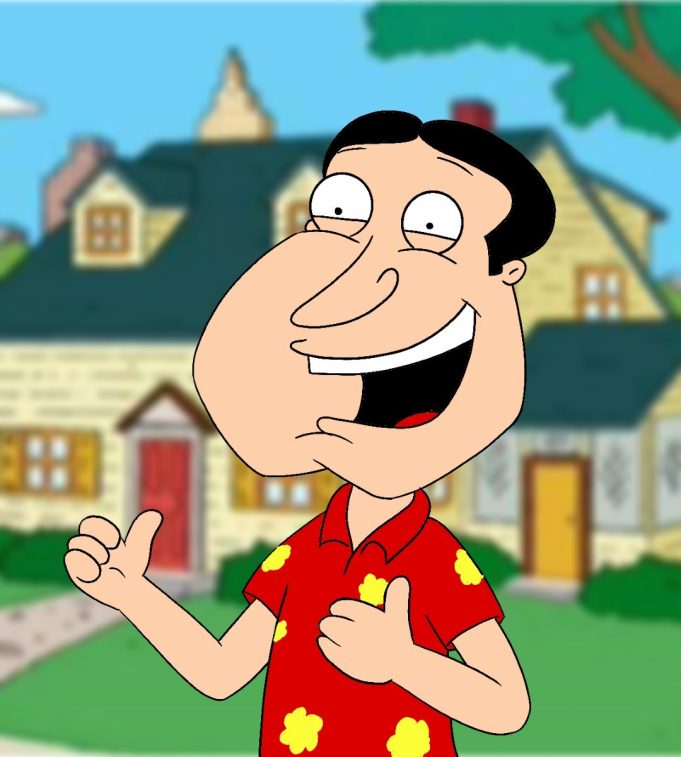 Step 14
All that's left to do now is to give Quagmire some color. Beige for his skin and a bright shade of red and yellow for his shirt, and he's all done! I hope you enjoyed learning how to draw Quagmire with me. If you did, be sure to stop back for plenty more tutorials. Happy drawing!
---