Today I'll be showing you how to draw a platypus. Platypuses are famous for their bizarre appearance— sort of like a duck crossed with a beaver. In addition to their weird appearance, platypuses are one of the very few mammals that lay eggs, and to make things even weirder, they also produce venom that they inject from a spur in their hind legs. All strangeness aside, they are neat little animals. So grab your pencils and let's learn how to draw a platypus!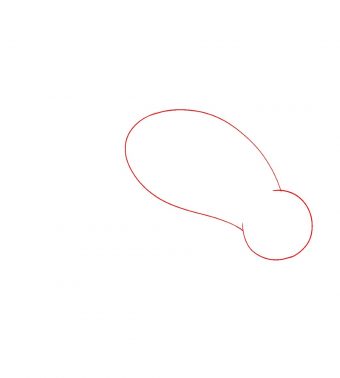 Step 1
To get our platypus started, we will first need to draw a large oval shape for the body with a smaller circular shape at the end for the head.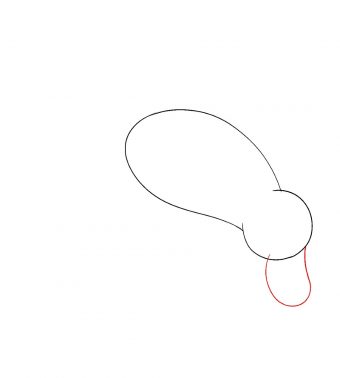 Step 2
The next step to drawing a platypus is to draw a sort of half-oval shape for that famous duck bill!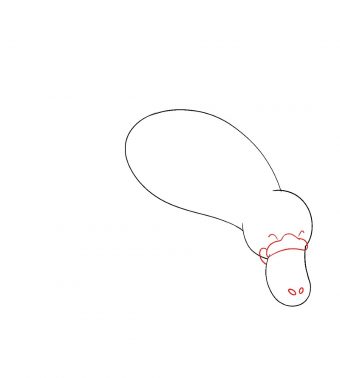 Step 3
Now we will finish the platypus' bill by drawing the crest shape where the bill connects to the head, two tiny slits for eyes, and two small holes at the end of the bill for the platypus' nostrils.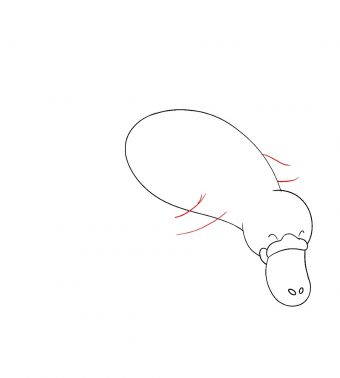 Step 4
Next, draw the platypus' short front legs sticking outward from behind its head.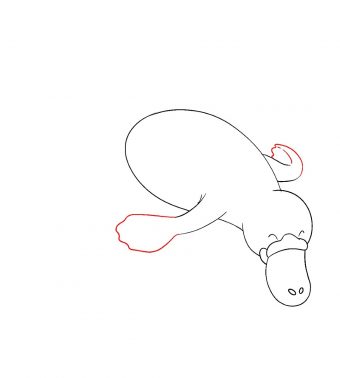 Step 5
At the end of each leg, draw two large oval shapes for the platypus' webbed feet.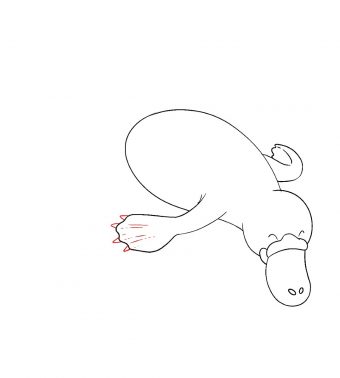 Step 6
Draw several tiny claws at the end of each of the platypus' feet.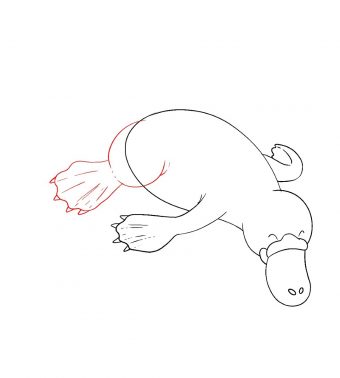 Step 7
Now we will simply repeat the previous few steps to form the platypus' rear legs.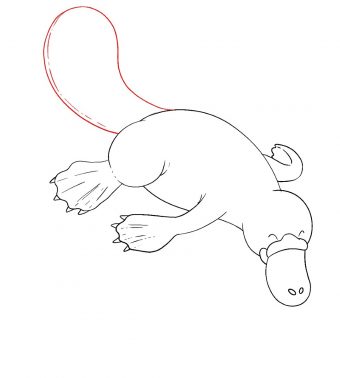 Step 8
Lastly, we need to draw the platypus' large tail sticking out from behind his body. This tail should be about the same size as the platypus' body, and should be very rounded at the end.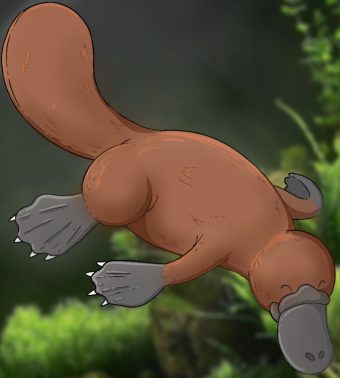 Step 9
As you can see in this image, I've given the platypus a little color, and he's all done! I hope you enjoyed learning how to draw a platypus with me. If you have, be sure to check out the rest of the tutorials we have here on Draw Central. And as always, happy drawing!
---