Today I'll be showing you how to draw Saitama from One Punch Man. Saitama is an interesting character who is perpetually bored of being a hero, simply because he's just too strong. He's one of the more unique characters to come out of Japan in recent years, and happens to be one of my favorites! So grab your pencils, and let's get going!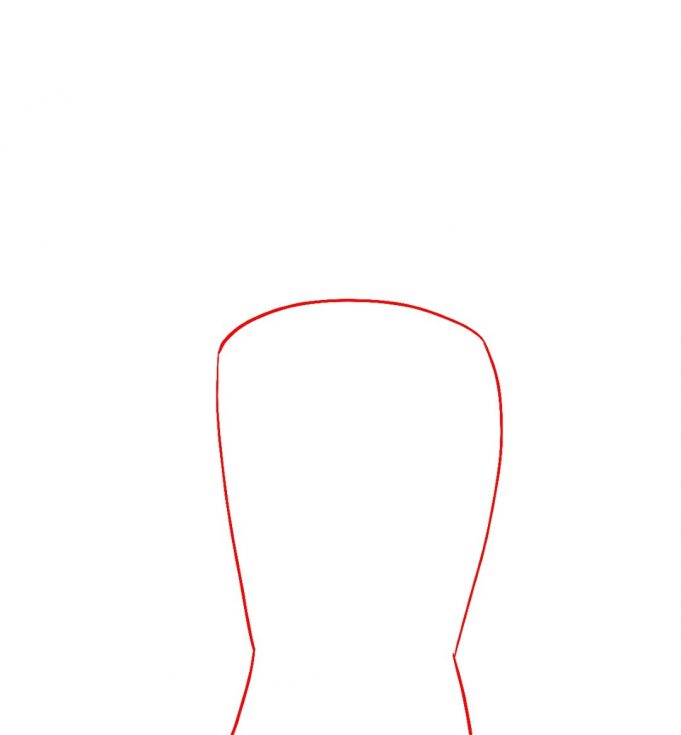 Step 1
To get Saitama started, we are first going to draw a sort of hourglass shape for his chest and abdomen.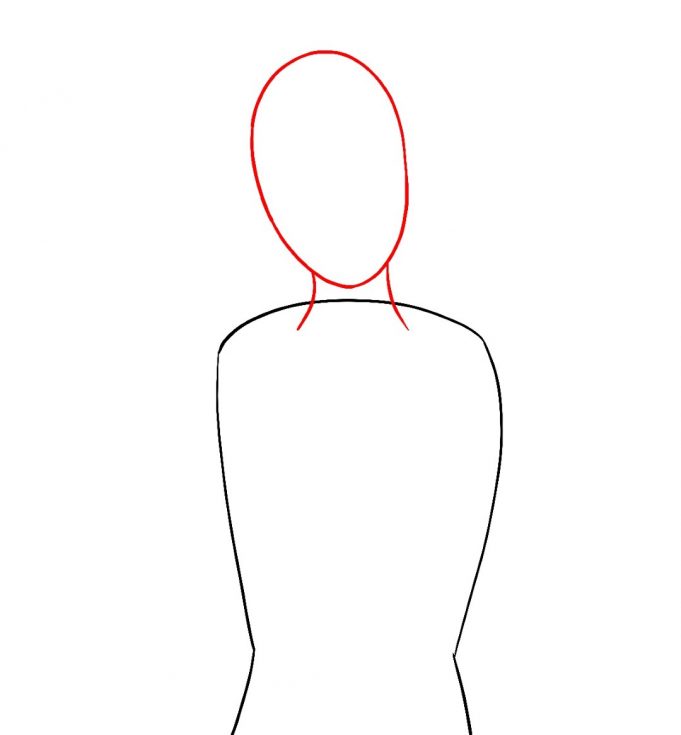 Step 2
Next, draw a large oval for Saitama's head, and a couple of lines on each side of his head to create his neck.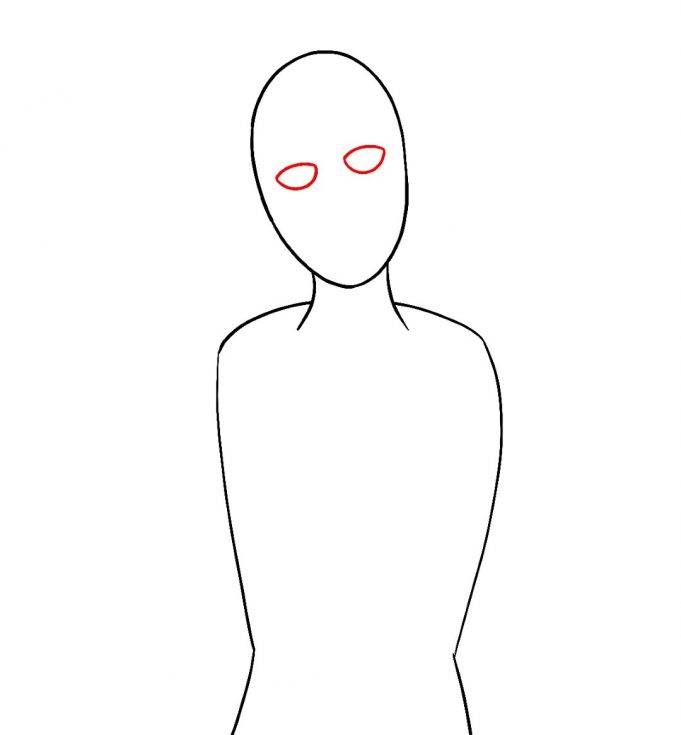 Step 3
Draw two almond shaped eyes near the middle of Saitama's head.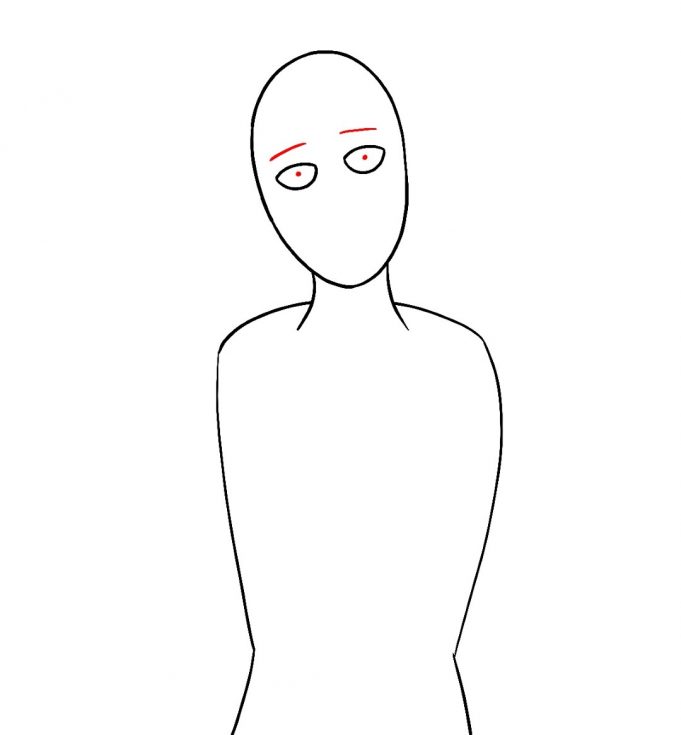 Step 4
Next, draw a tiny dot for his pupils and two thin lines to create Saitama's eyebrows. Keeping his facial features very simple will give us that bored look that he is famous for.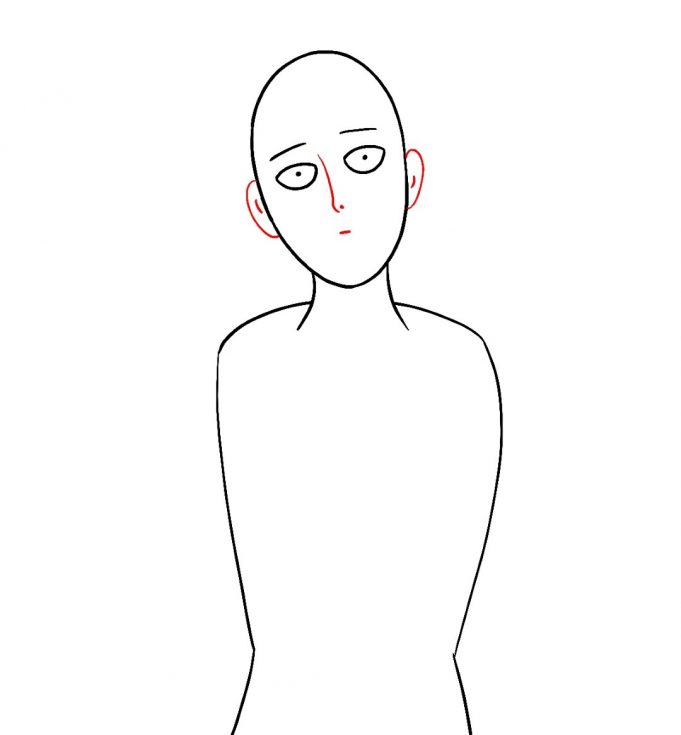 Step 5
To finish Saitama's face, draw two oval shapes for his ears, a thin line for his mouth, and thin vertical line between his eyes for his nose.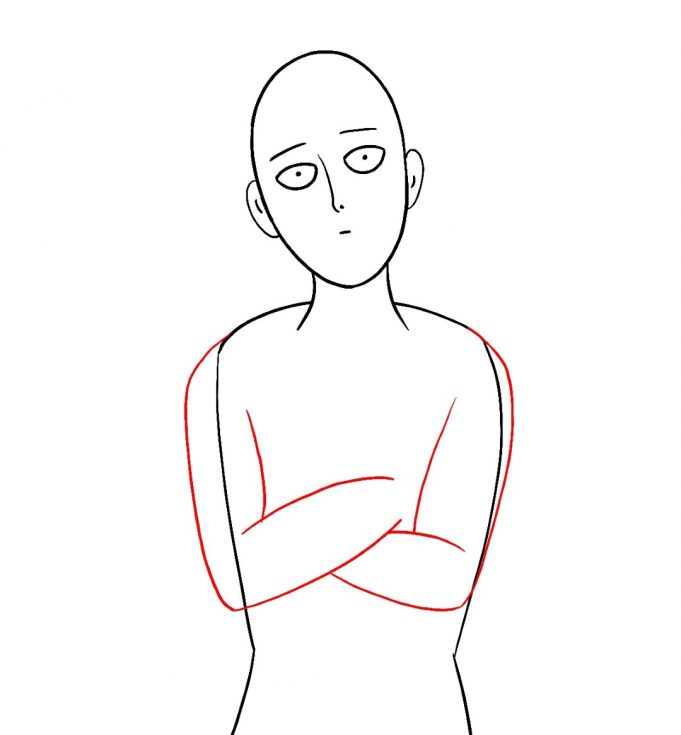 Step 6
Next we will need to draw the outline of Saitama's crossed arms as shown in the image.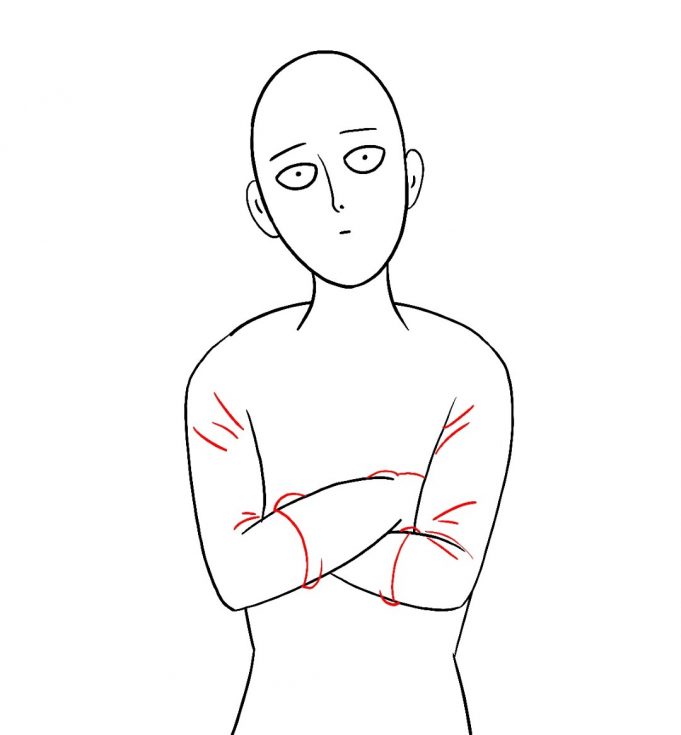 Step 7
Draw a few lines to create folds in the arms of Saitama's suit, as well as to create a division between his arms and gloves.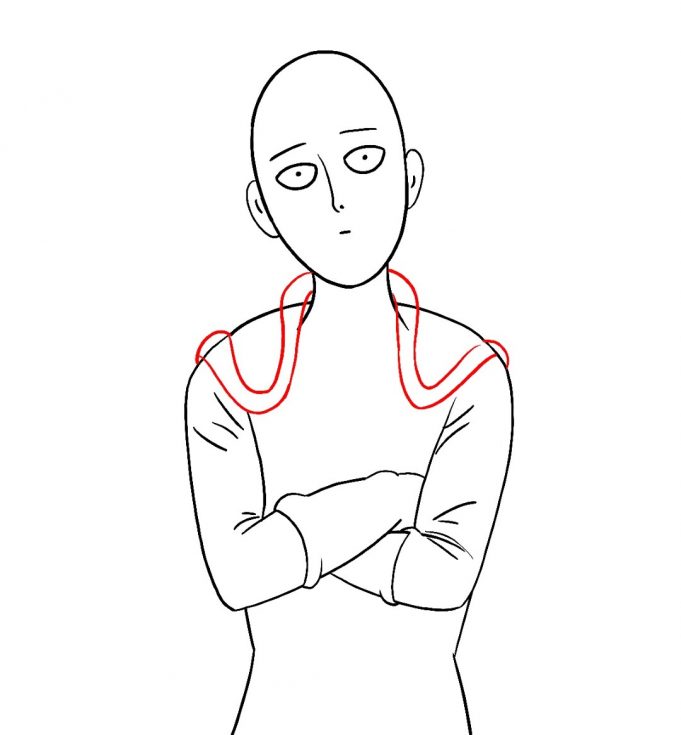 Step 8
Next, draw a sort of "V" shape on each of Saitama's shoulders for the upper part of his cape.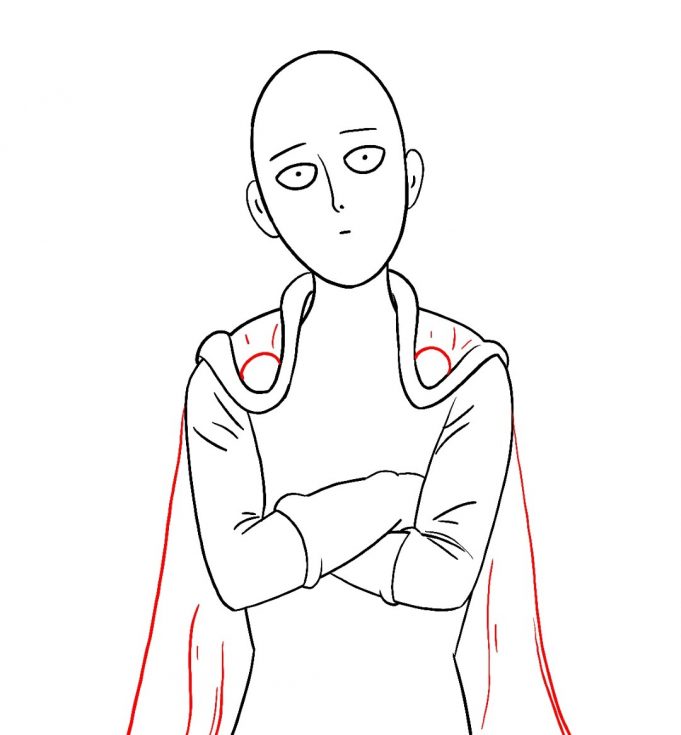 Step 9
Draw the rest of the cape hanging down at either side of Saitama's body, and draw two large circular buttons on his shoulders which attach his cape to his suit.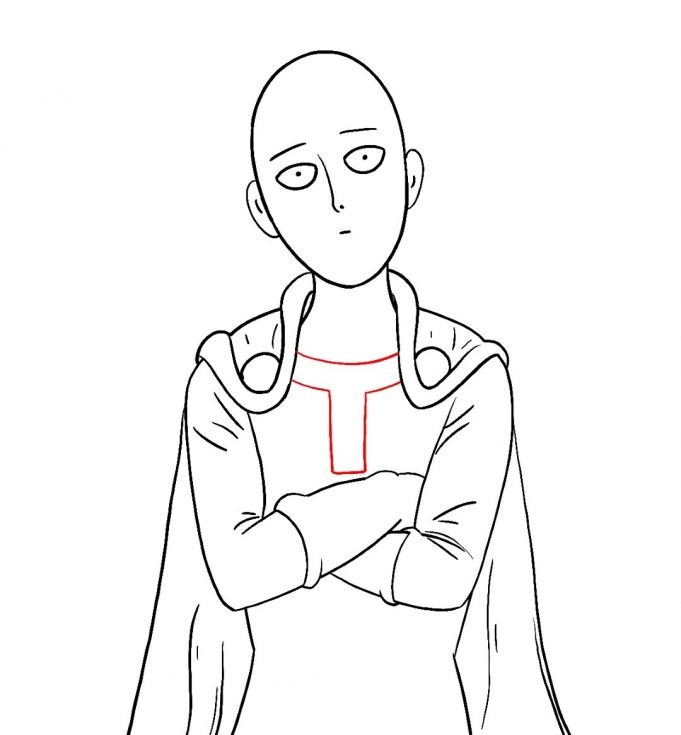 Step 10
Next, draw a "T" shape on Saitama's chest for the collar of his suit.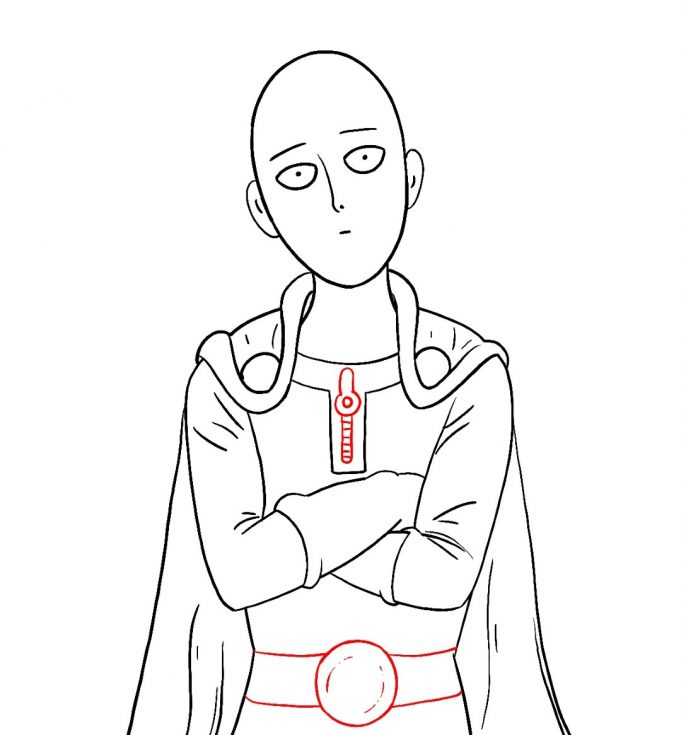 Step 11
Lastly, draw the zipper inside Saitama's collar, and give him a simple belt with a large circular belt buckle.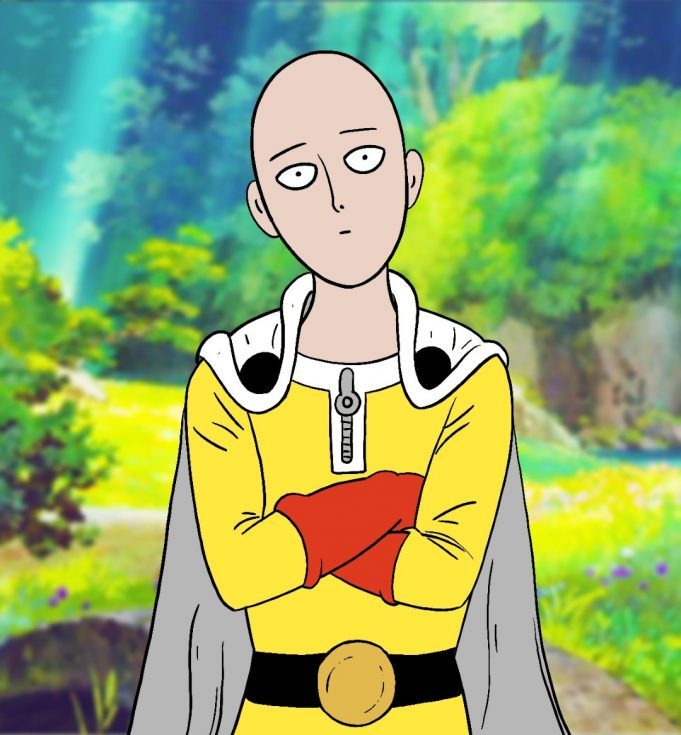 Step 12
All that's left to do now is to give Saitama a little color. His suit is a bright shade of yellow with bold red gloves. And that's it! I hope you enjoyed learning how to draw Saitama from One Punch Man with me. If you did, be sure to stop back for plenty more tutorials. Happy drawing!
---