Welcome back to another tutorial! Today I'll be showing you how to draw Zapdos, Pokemon #145. Zapdos is an electric type, and one of the first-gen legendary pokemon along with Articuno and Moltres. Grab your pencils and paper and let's learn how to draw Zapdos!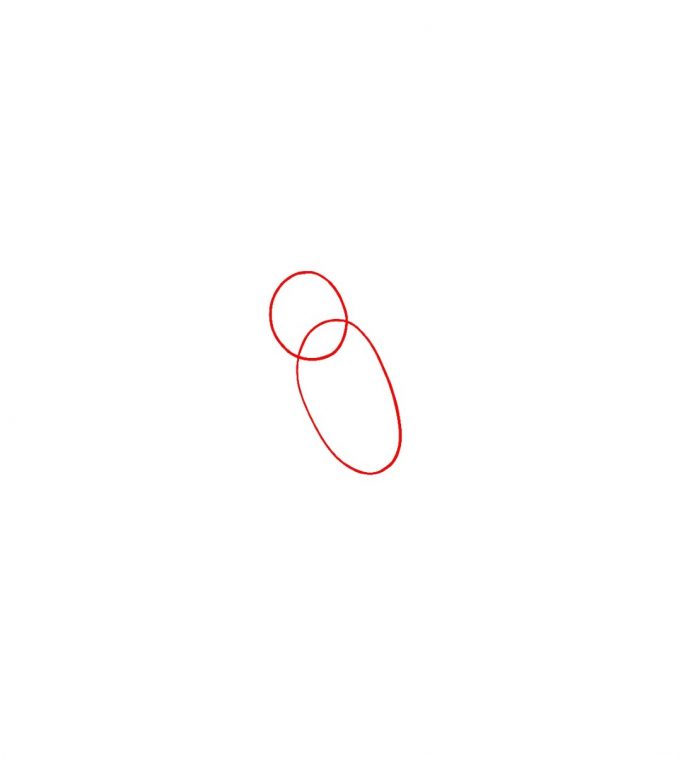 Step 1
To get Zapdos started, we are first going to draw an oval with a smaller circle on top of that. This will become his head and body.
Step 2
Next, draw a very jagged border around the circle to form some of Zapdos' sharp-looking feathers.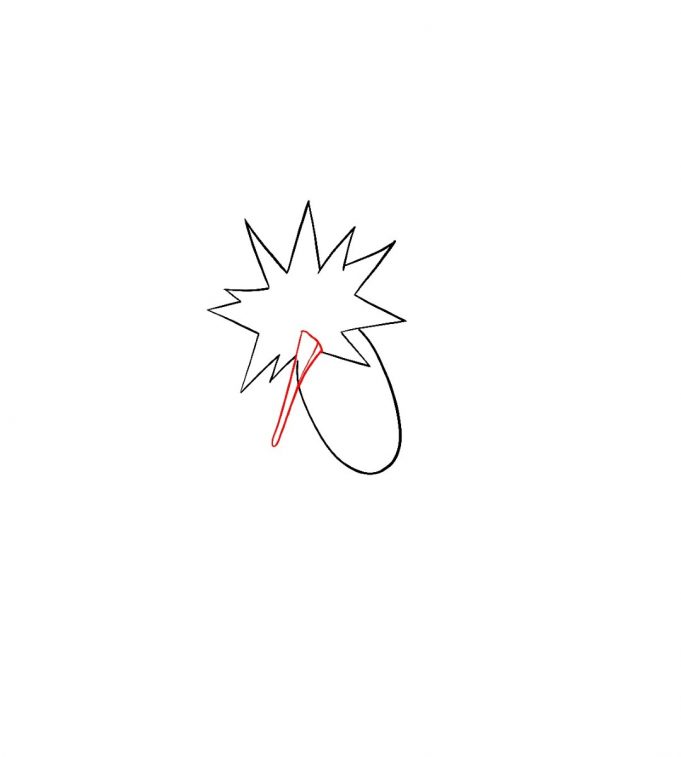 Step 3
Next, draw a long, thin beak extending outward from the center of Zapdos' head.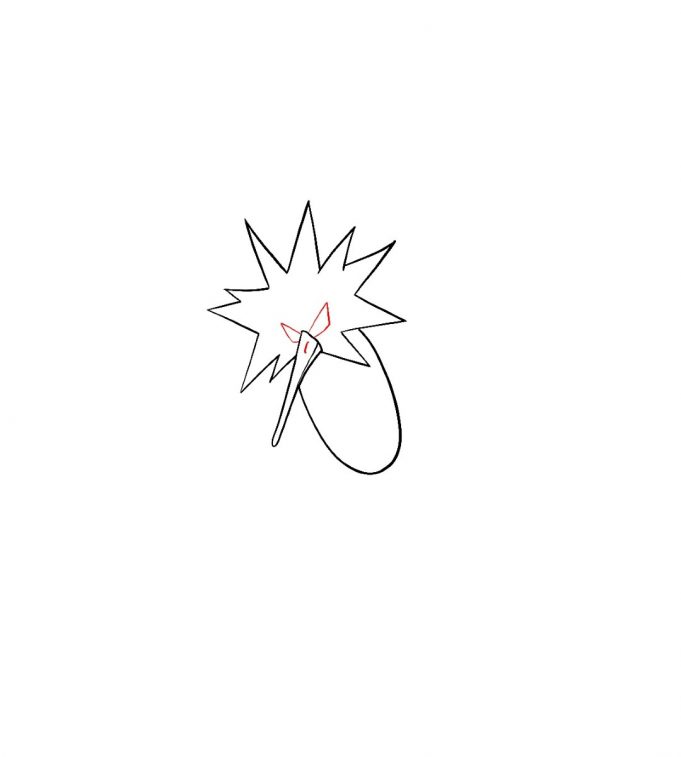 Step 4
Next, draw the triangular outline of Zapdos' eyes and give him a nostril close to where his beak meets his head.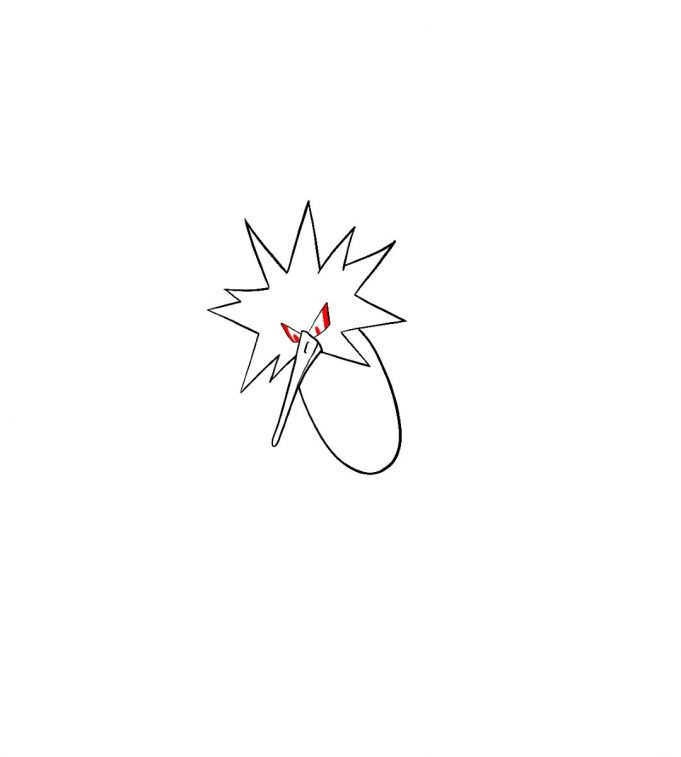 Step 5
Draw the interior of Zapdos' eyes along with a tiny slit for his pupils.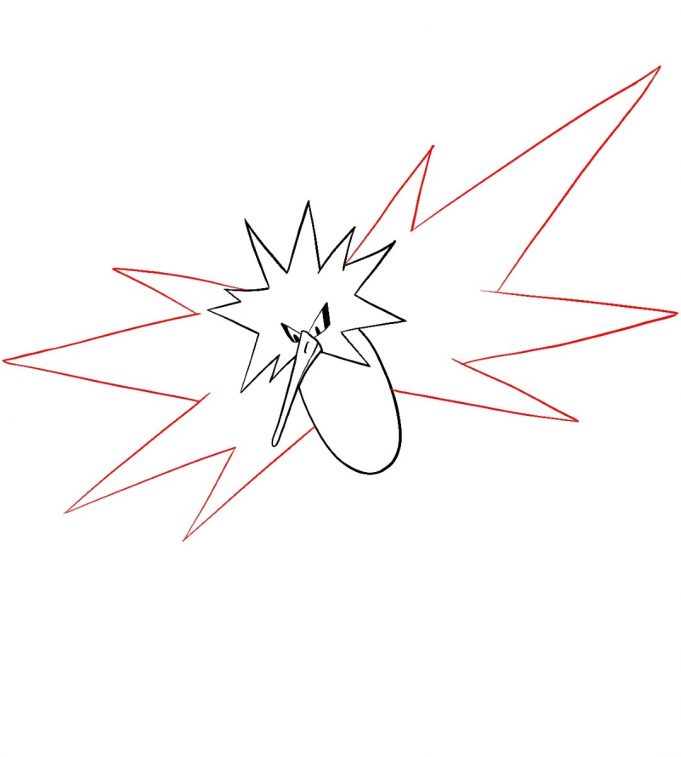 Step 6
Next, we are going to draw the outline of Zapdos' two large wings by drawing several sharp spikes sticking out from each side of his body.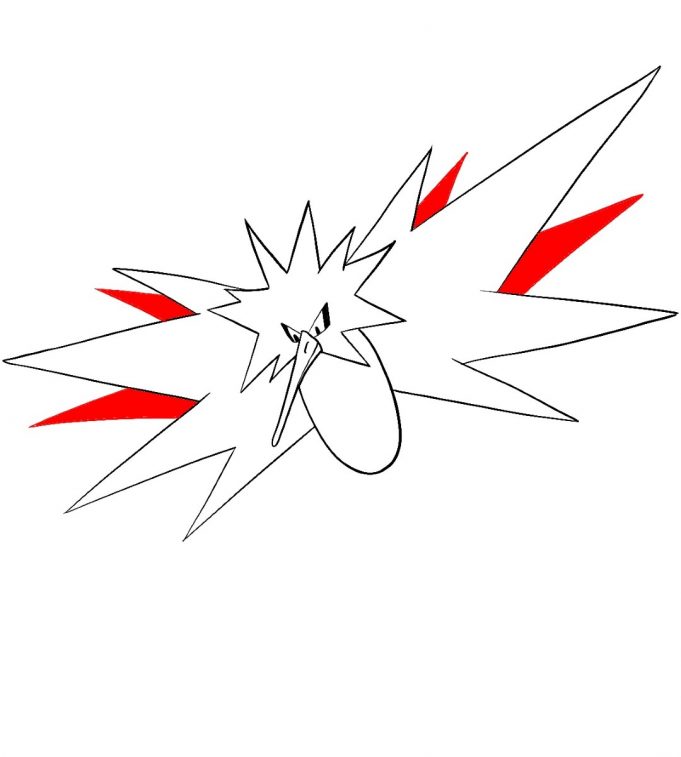 Step 7
Draw a few more sharp feathers that overlap to create a second layer of feathers behind the first one.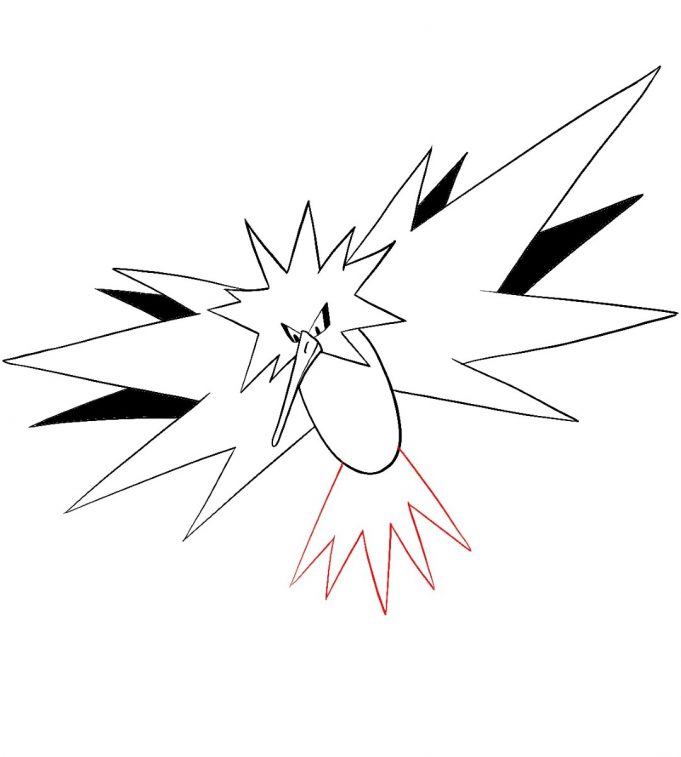 Step 8
We are going to use the same process to draw Zapdos' tail—albeit much smaller than the wings.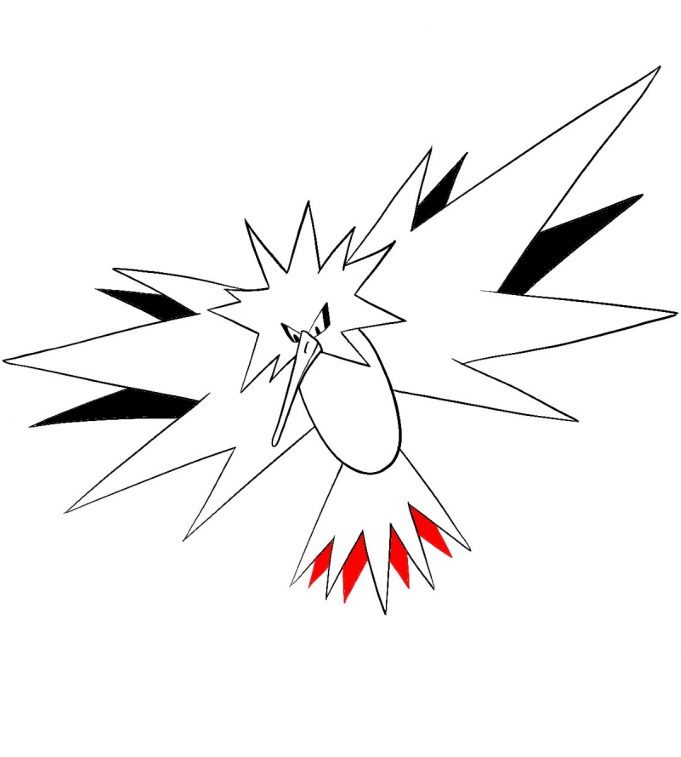 Step 9
Just like we did for his wings, draw a few more overlapping feathers in Zapdos' tail.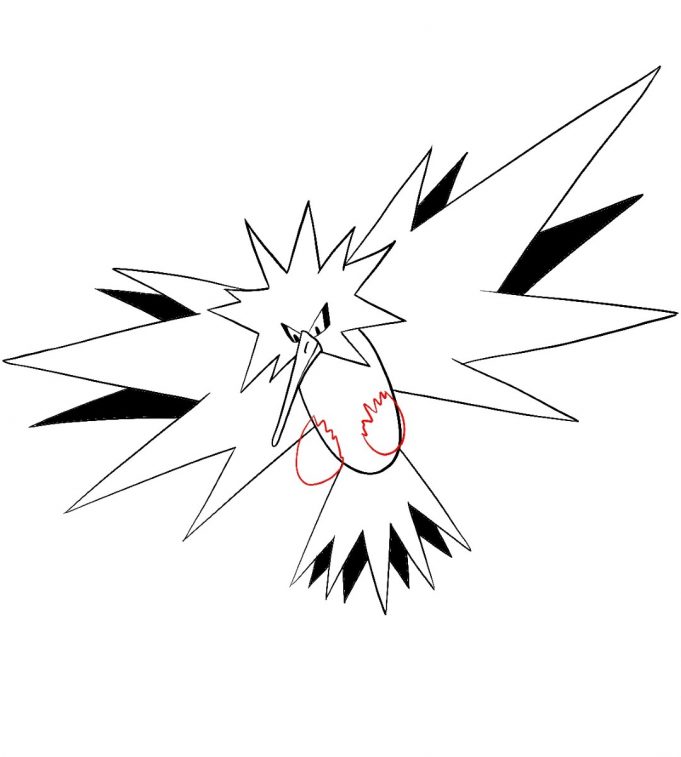 Step 10
Next, draw two oval shapes underneath Zapdos' body for his upper legs.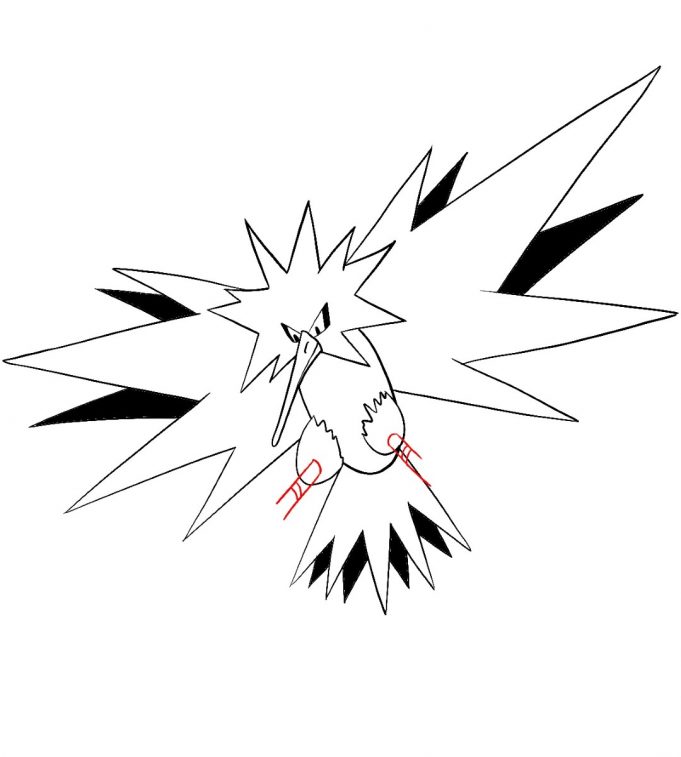 Step 11
Draw two straight legs sticking out from each of the oval shapes form the last step.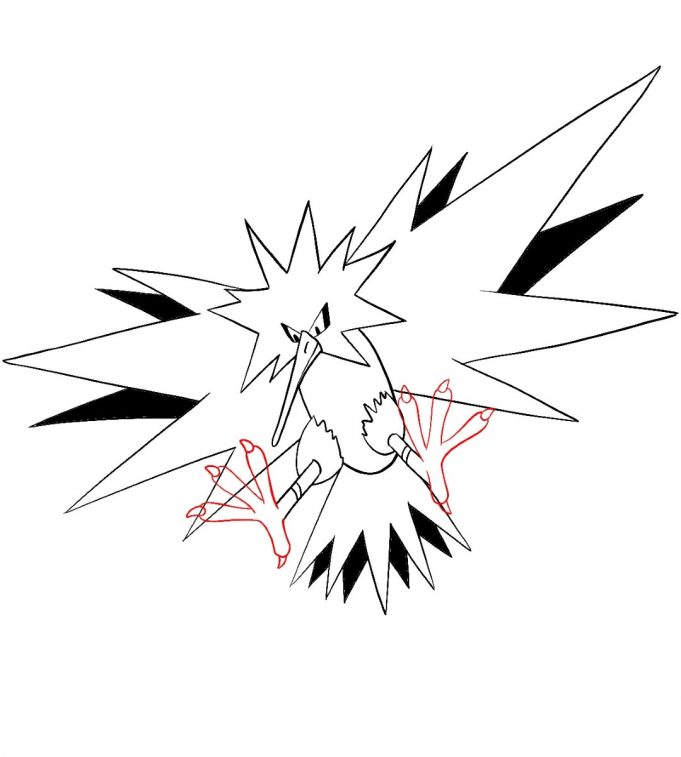 Step 12
To finish Zapdos, we will need to draw four toes at the end of each leg to form his feet.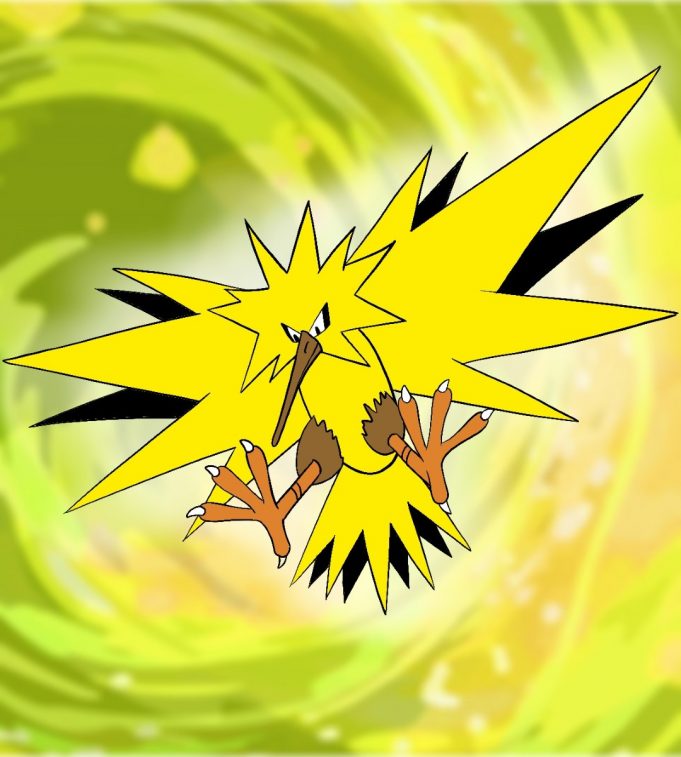 Step 13
All that's left to do now is to give Zapdos some color. He's primarily a bright yellow with black accent feathers. And there you go! I hope you enjoyed learning how to draw Zapdos with me. If you did, be sure to share this tutorial on social media and stop back for lots more! Happy drawing!
---