Today I'll be showing you how to draw Summer from Rick and Morty. Summer is Morty's sister, who is often an innocent bystander in many of Rick and Morty's adventures. Summer usually gets dragged into nonsense that she doesn't care about, which is like… totally uncool and junk. Grab your pencils and let's learn how to draw Summer from Rick and Morty!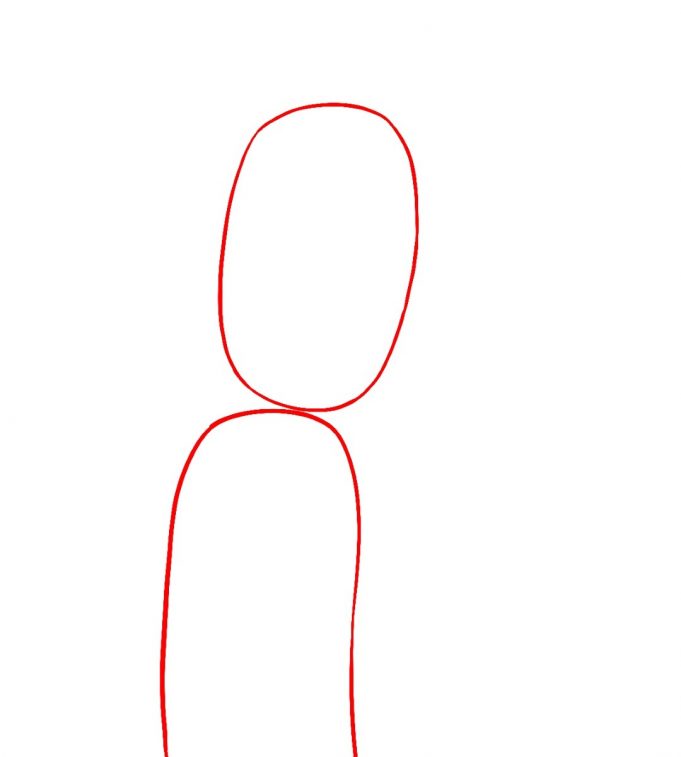 Step 1
To get Summer started, we will first need to draw two oval shapes for her head and body.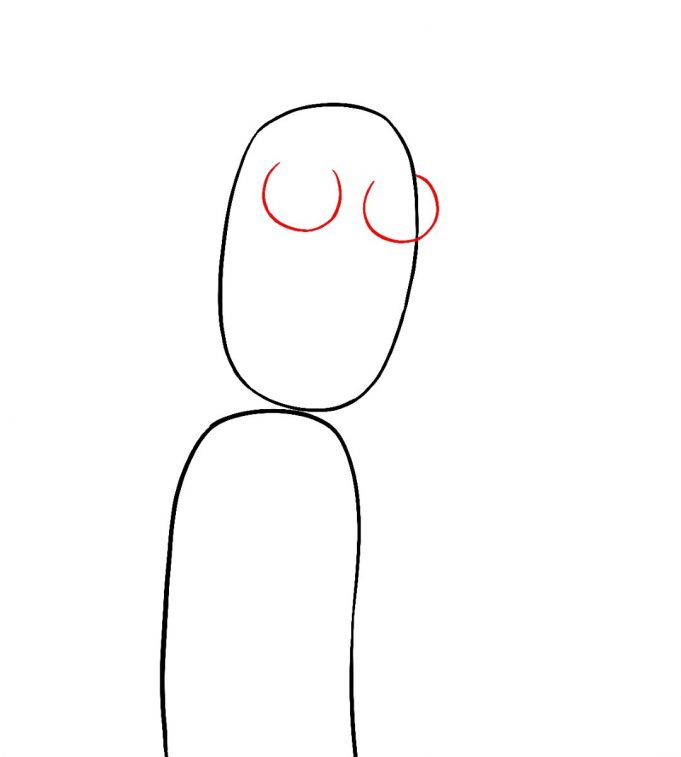 Step 2
Next, draw two circles near the top of Summer's head for the outline of her eyes.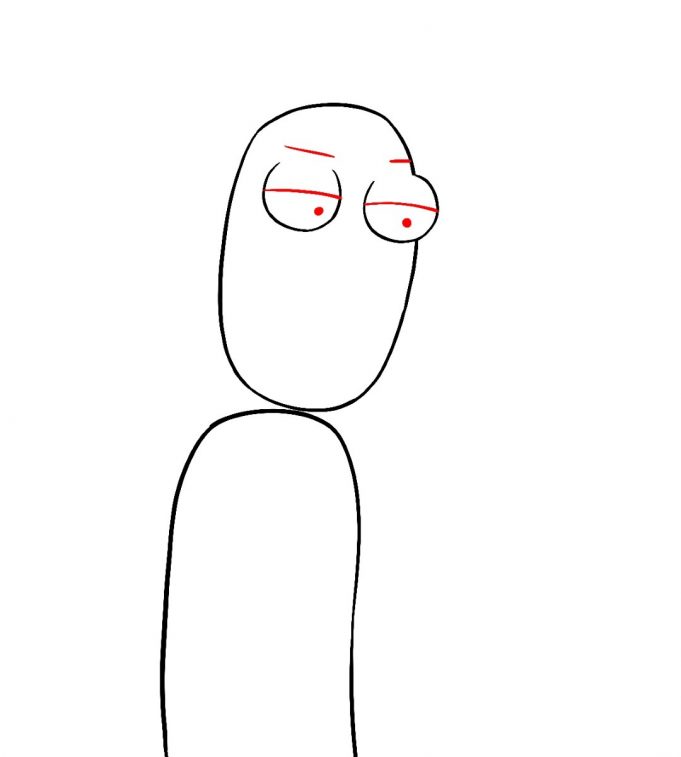 Step 3
Draw a line cutting across each eye for Summer's eyelids and draw another line above each of her eyes for her eyebrows.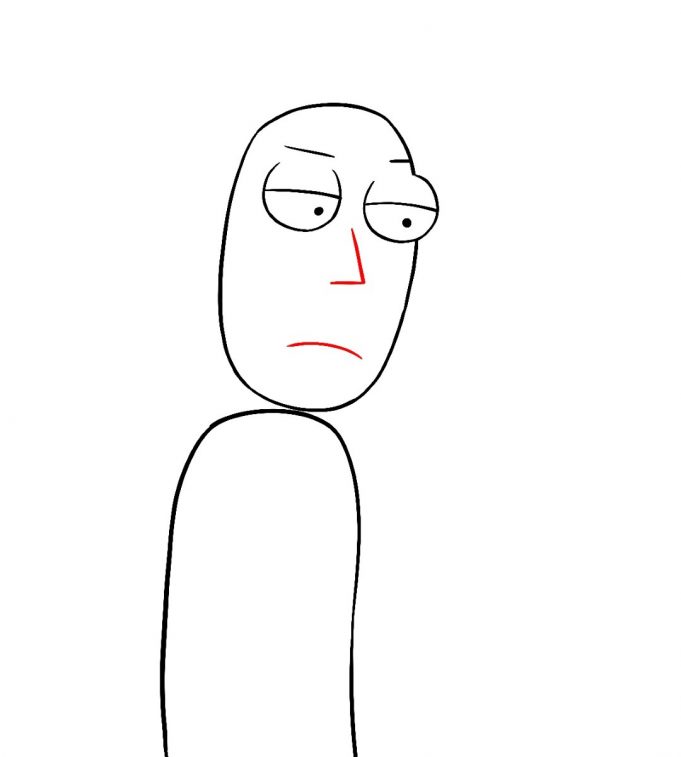 Step 4
Now we will draw a backwards "L" shape for Summer's nose, and a downward curved line for her frowning mouth.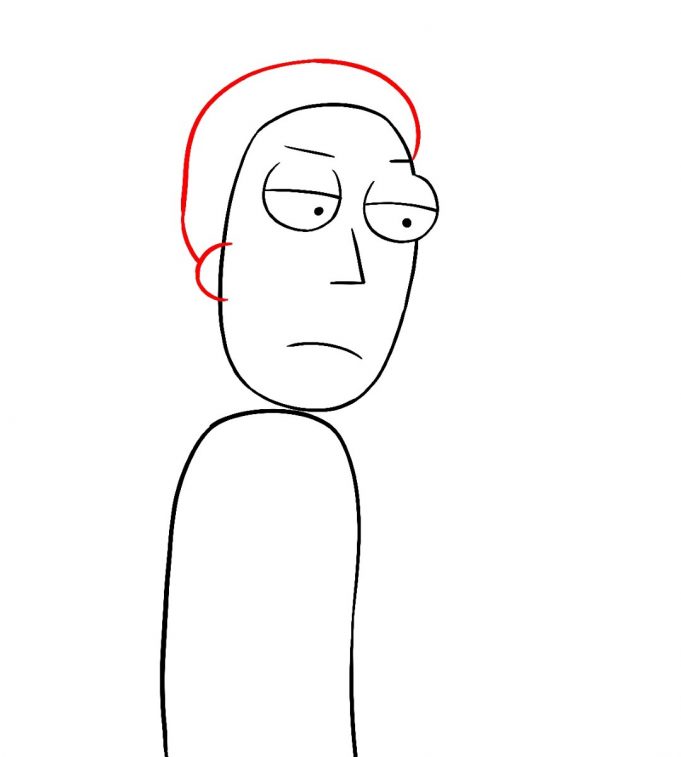 Step 5
Next, draw a "C" shape for Summer's ear, and draw an outline running across the top of her head to form her hairline.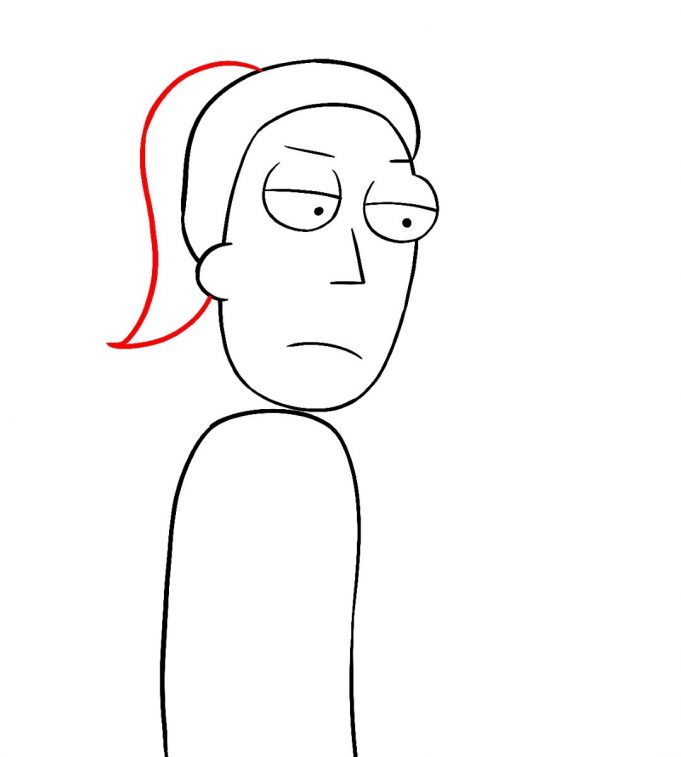 Step 6
Draw Summer's ponytail hanging from the back of her head, and ending in a sharp point.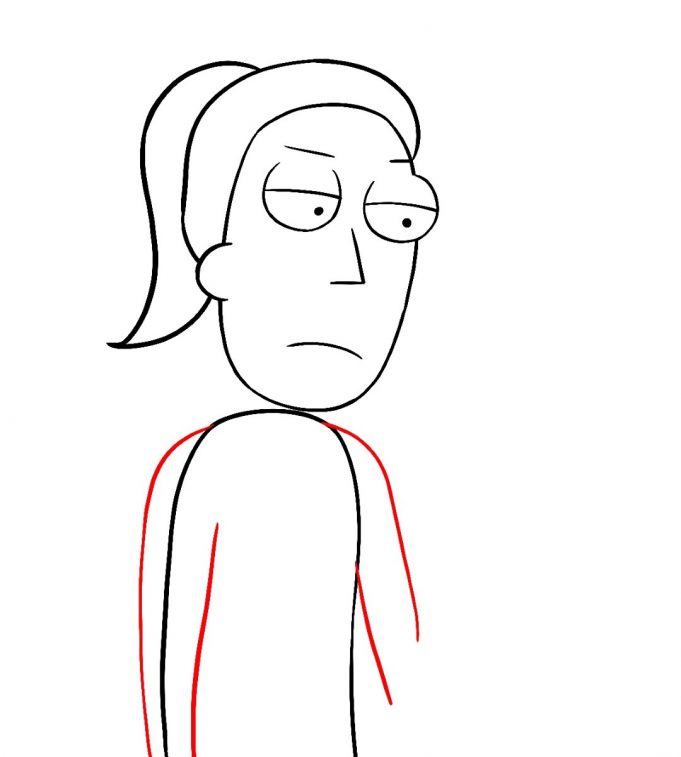 Step 7
Draw the outline of Summer's upper arms starting at the top of her body.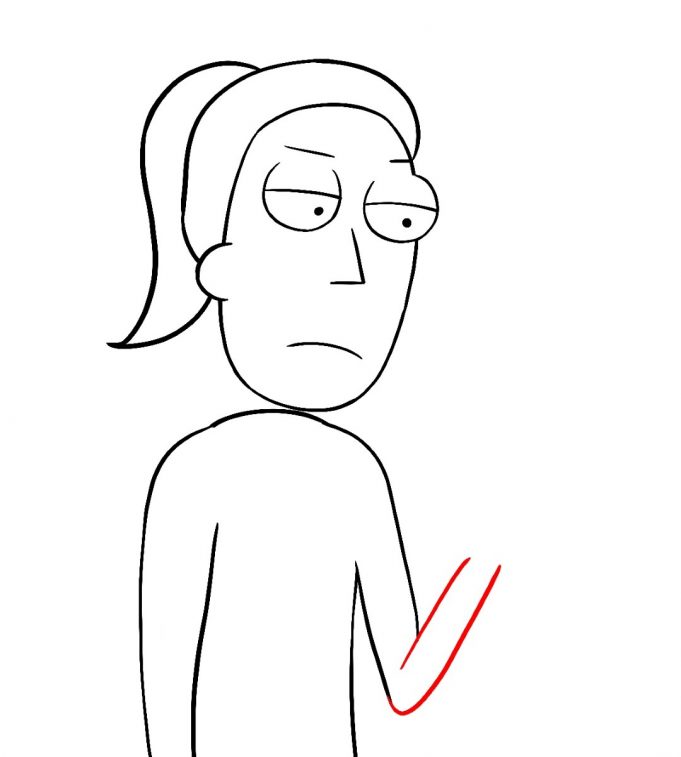 Step 8
We are going to be drawing Summer holding her smartphone, so  we will need to draw her forearm bent at the elbow, pointing back up toward her head.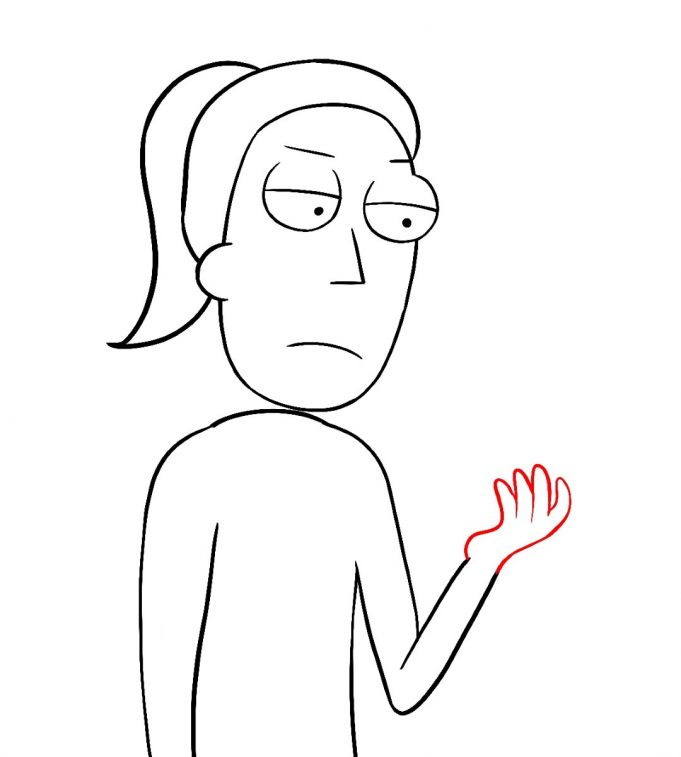 Step 9
At the end of Summer's arm, draw a very simple hand with four slightly curved fingers.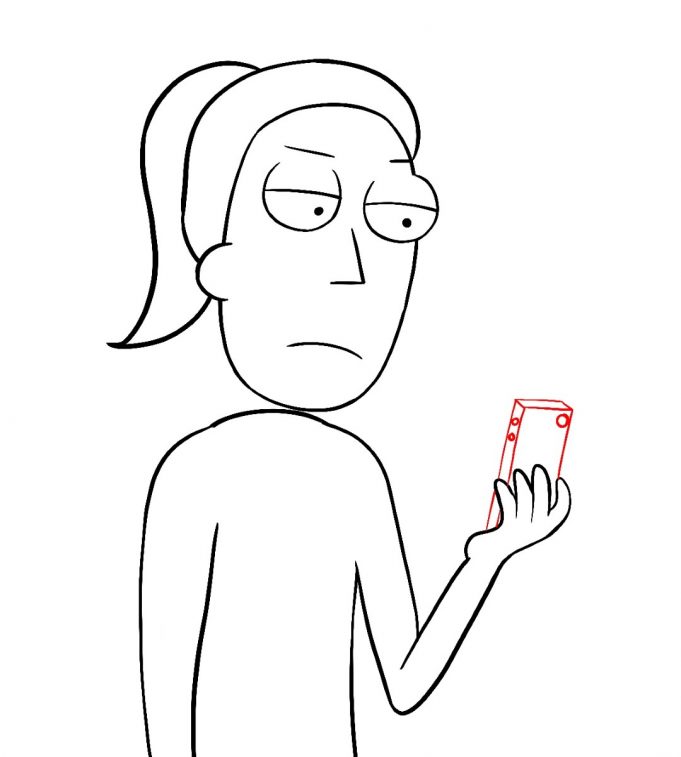 Step 10
Draw a simple rectangular shape with a couple buttons inside Summer's hand for her smartphone.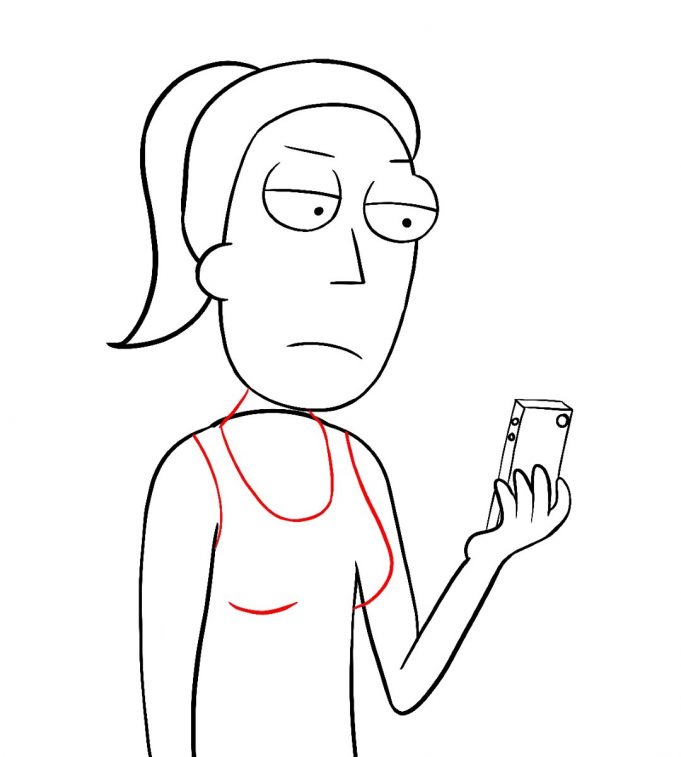 Step 11
Draw the outline of Summer's neck and tank top.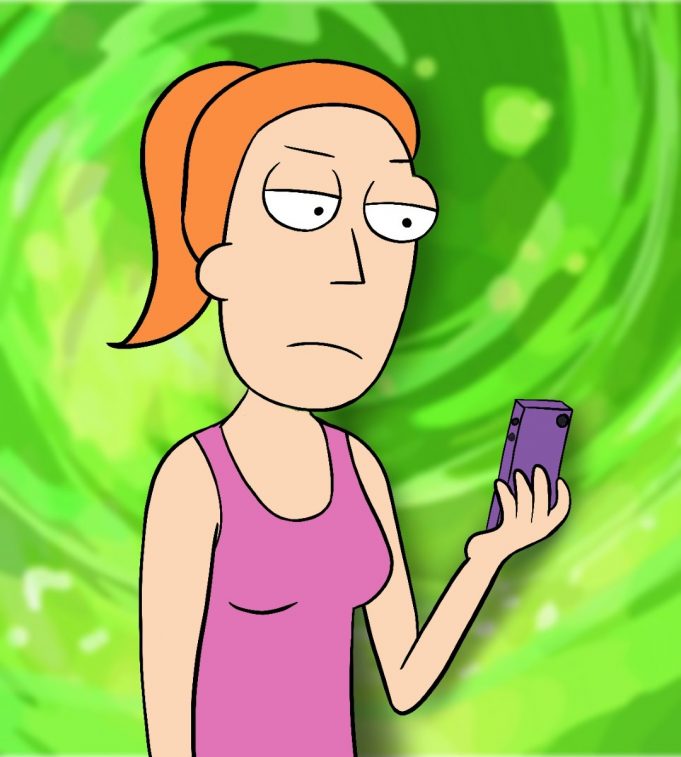 Step 12
All that's left to do now is to give Summer some color. Light beige skin, a pink top, and orange-red hair and she's all done! I hope you enjoyed learning how to draw Summer from Rick and Morty. If you did, be sure to stop back for plenty more tutorials. Happy drawing!
---