In this tutorial I'll be showing you how to draw Rayquaza, Pokemon #384. Rayquaza is a legendary pokemon alongside Kyogre and Groudon. It sort of looks like a cross between a snake and a missile. Either way, he's one of the more interesting looking pokemon in my opinion. So grab your pencils and let's learn how to draw Rayquaza!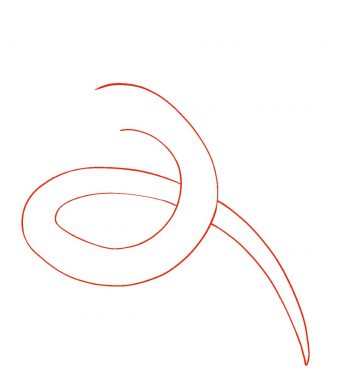 Step 1
To get Rayquaza started we will first need to draw a long, thin curl for the base shape of his body.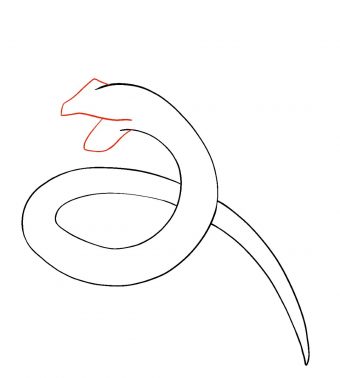 Step 2
Next, draw the outline of Rayquaza's mouth on the thicker end of the curl shape.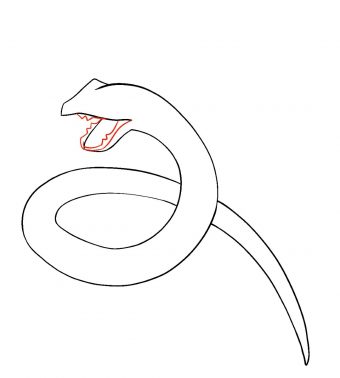 Step 3
Draw the inside of Rayquaza's mouth as a singular shape that has a few sharp points instead of teeth.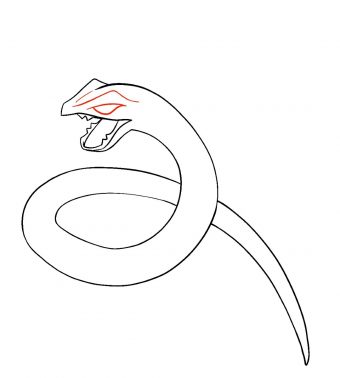 Step 4
Next, draw a triangular shaped brow, and give Rayquaza an eye sitting underneath it.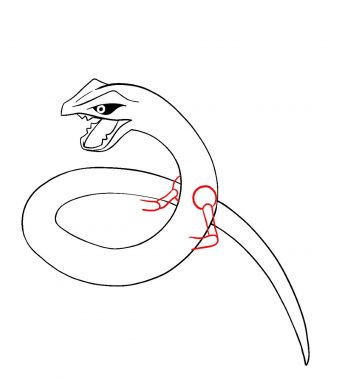 Step 5
Now we can move downward a little— draw a small circle on each side of Rayquaza's body with two narrow rectangular shapes sticking out of each one for his arms.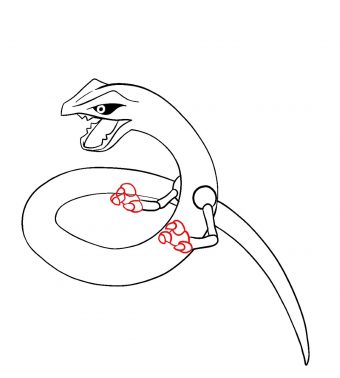 Step 6
At the end of his arms, draw Rayquaza's hands with three small fingers and three claws.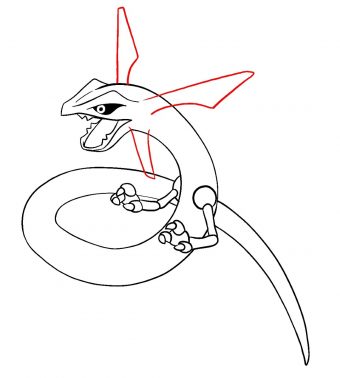 Step 7
Next, draw Rayquaza's large airplane-like fins sticking out from behind his head.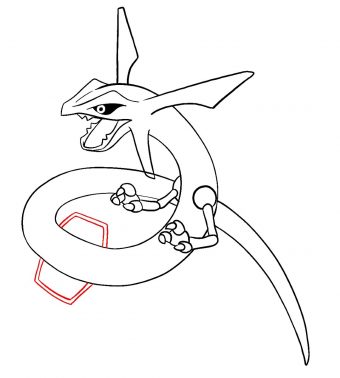 Step 8
To give him a sort of military look, we are going to draw some more square shaped fins along the length of Rayquaza's body as shown in the image.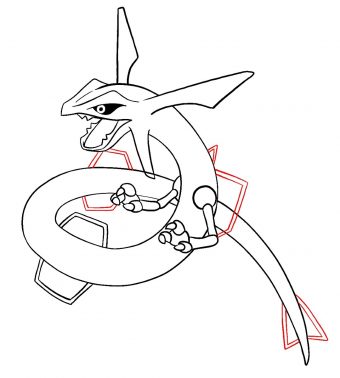 Step 9
Add a couple more sets of fins to Rayquaza's body and a couple at the end of his tail.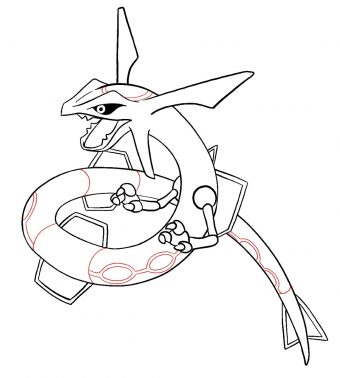 Step 10
Finally, draw Rayquaza's ring pattern running down the length of his body.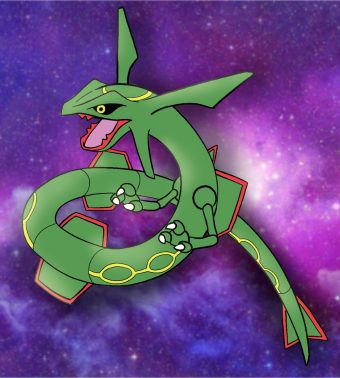 Step 11
We'll just give Rayquaza a little color, and he's all done! I hope you enjoyed learning how to draw Rayquaza with me. If you did, be sure to share this tutorial on social media and stop back for lots more tutorials. Happy drawing!
---