Today I'll be showing you how to draw Moana, the title character of the Disney movie by the same name. If you've been a reader for a while, you might remember that I did a tutorial on how to draw Baby Moana a while back. Today it's time to tackle her as an adult. So grab your pencils and let's learn how to draw Moana!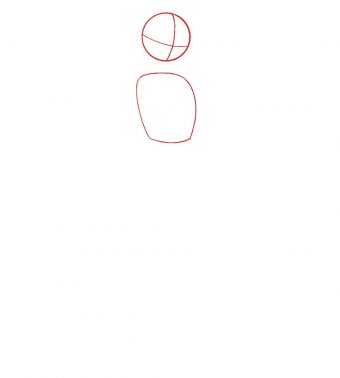 Step 1
To get Moana started, we are first going to draw a small circle for her head, and a rectangular shape beneath that for her body.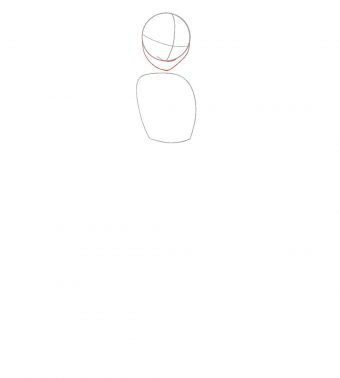 Step 2
Next draw the outline of Moana's lower jaw attached to the bottom of the circle. Right above her jaw, draw a thin horizontal line for the opening of Moana's mouth.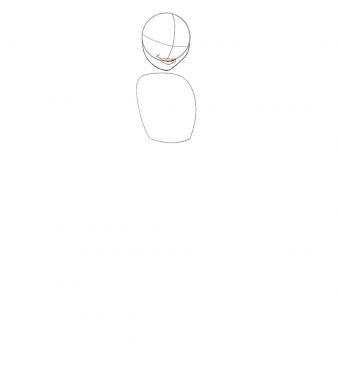 Step 4
Next, draw the outline of Moana's lips above and below the guideline from the last step.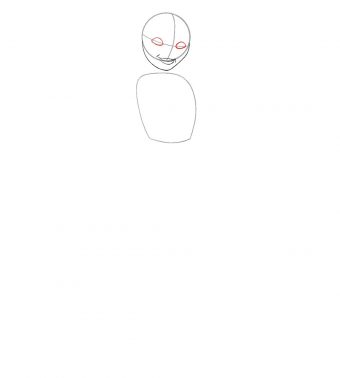 Step 5
Next, draw two large almond shaped ovals for Moana's eyes.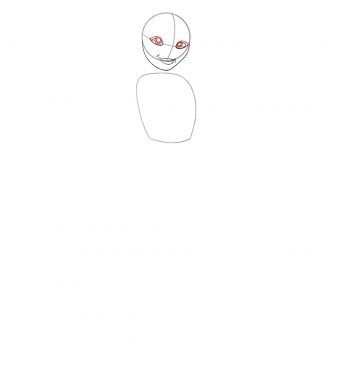 Step 6
Inside each of her eyes, draw Moana's iris and pupil, and a thick line of lashes above her eye.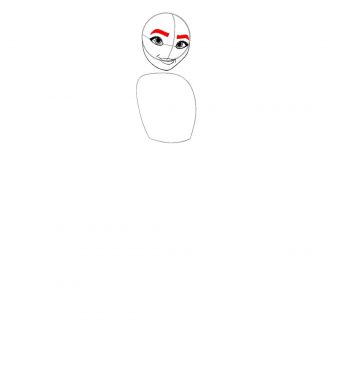 Step 7
Next, draw Moana's nicely arched eyebrows above each of her eyes.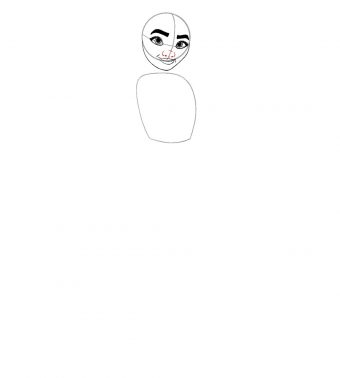 Step 8
Next, we are going to draw Moana's nose by drawing the outline of the left and right nostril, with a small dot inside each one for the nostril opening.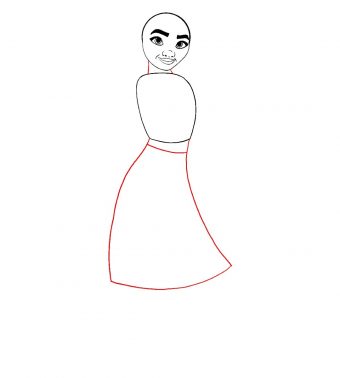 Step 9
Now we need to draw two lines connecting Moana's head and body to form her neck, along with a large rectangular shape beneath her torso for her skirt.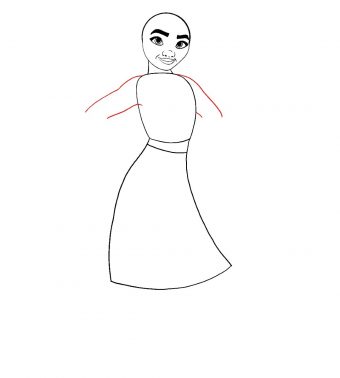 Step 10
Draw Moana's upper arms extending outward past her torso as shown in the image.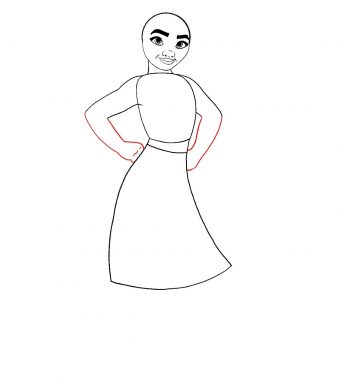 Step 11
Next, draw Moana's forearms pointing back toward her body and resting on her hips.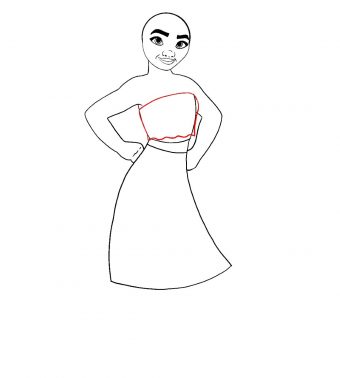 Step 12
Draw Moana's top covering her torso.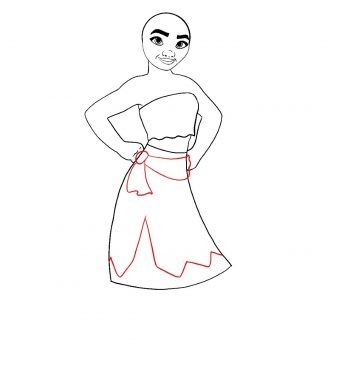 Step 13
Next, add some detail to Moana's skirt and give her a ribbon tied around her waist.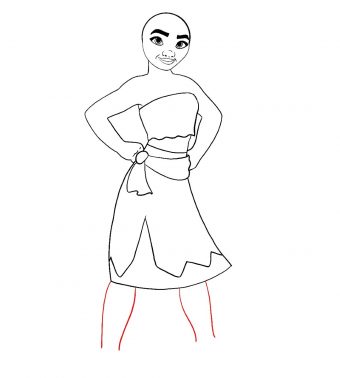 Step 14
Now we need to draw Moana's lower legs extending outward from the bottom of her skirt.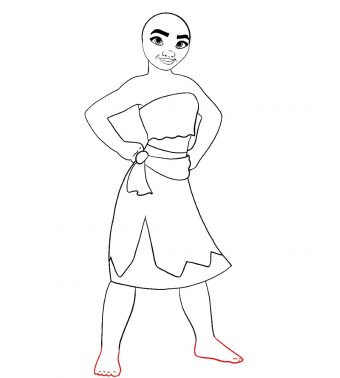 Step 15
Draw two flat feet to complete Moana's lower body.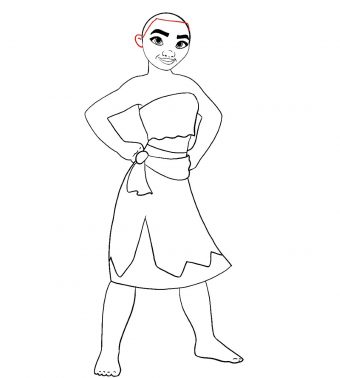 Step 16
Next, draw Moana's hairline, and give her a small circular ear on the side of her head.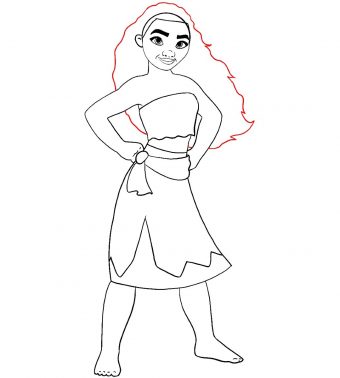 Step 17
Next, draw Moana's long, flowing hair as a single shape, starting from her hairline, and reaching down toward her elbows.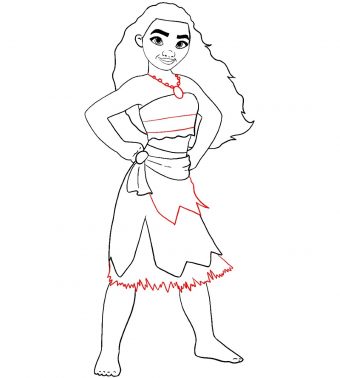 Step 18
Now we will add a few finishing touches and give Moana her necklace and some detail in her skirt.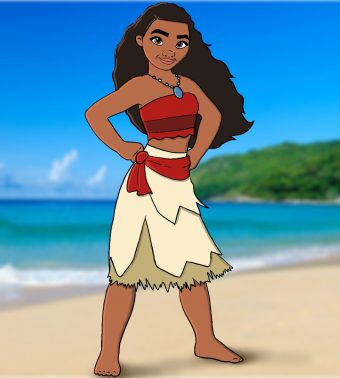 Step 19
Lastly, give Moana a little color. A nice medium brown tone for her skin, beige for her skirt, and red for her top and she's all done! I hope you enjoyed learning how to draw Moana with me. If you did, be sure to share this tutorial on social media and stop back for plenty more. Happy drawing!
---