Today I'll be showing you how to draw Ivysaur, Pokemon #2. Ivysaur is the middle evolution between Bulbasaur and Venusaur, and he often gets overlooked like the middle child. Even so, he's still one of the cuter Pokemon in my opinion. So grab your pencils and let's learn how to draw Ivysaur!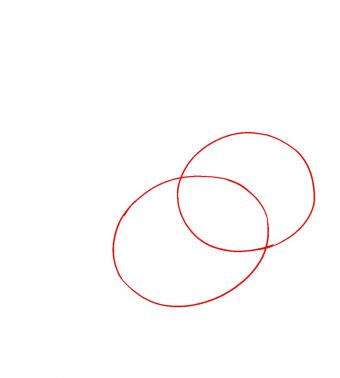 Step 1
To get Ivysaur started, we are going to draw two overlapping circles—one for his head, and one for his body.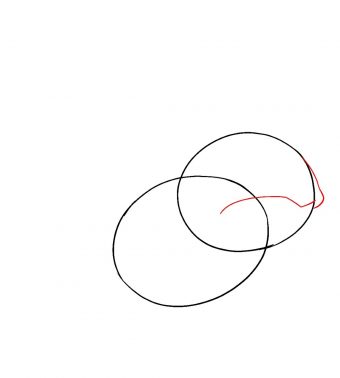 Step 2
Next, we will draw the outline of Ivysaur's upper jaw cutting across the top circle.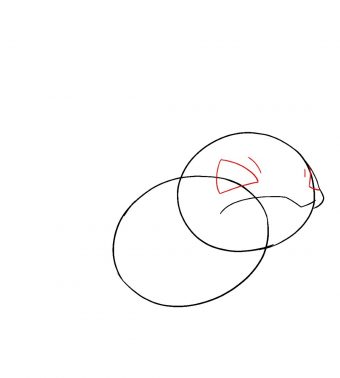 Step 3
Above Ivysaur's mouth, draw two triangle shapes for the outline of his eyes.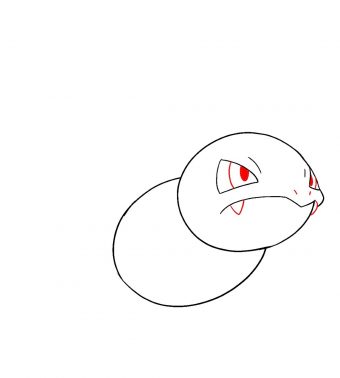 Step 4
Next, draw a pupil inside each of Ivysaur's eyes, and draw two sharp teeth sticking out from his mouth.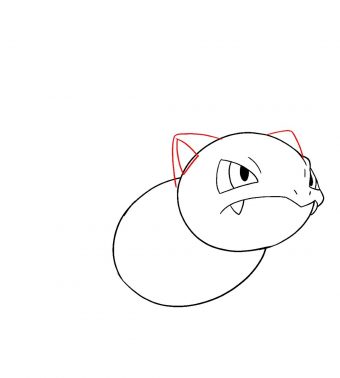 Step 5
Now draw two more triangular shapes on top of Ivysaur's head to form his ears.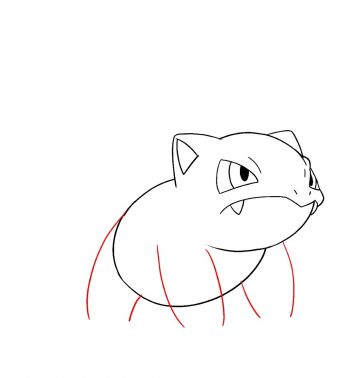 Step 6
Just like his other evolutions, Ivysaur has wide, short legs, sort of like a toad. Draw his three visible legs extending down from the bottom circle of his body.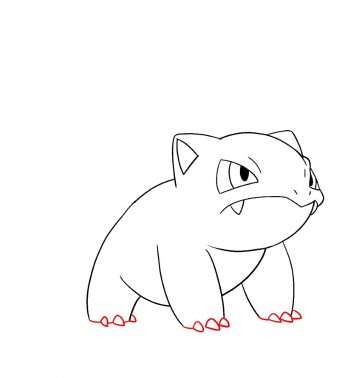 Step 7
Close off the opening of Ivysaur's legs by drawing three small claws at the end of each leg.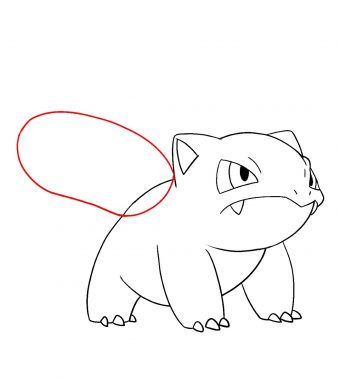 Step 8
Now we need to draw Ivysaur's leaves. We are going to do this in two parts. First, draw a large oval shape sticking out of the top of his back to form the outline of the leaf.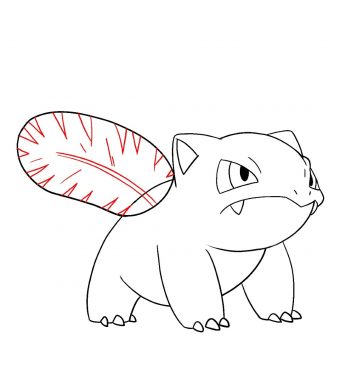 Step 9
Then go in and add several triangle shapes to form the cutouts of the leaf. Also, draw a thin line running down the middle of the leaf to form the main vein.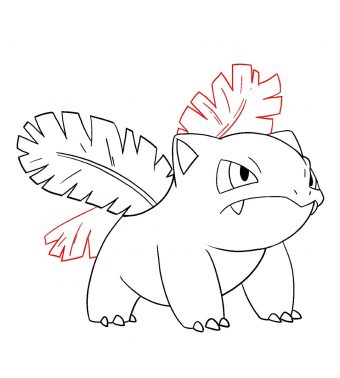 Step 10
Erase the outer guideline, and repeat the same two steps to form Ivysaur's other leaves.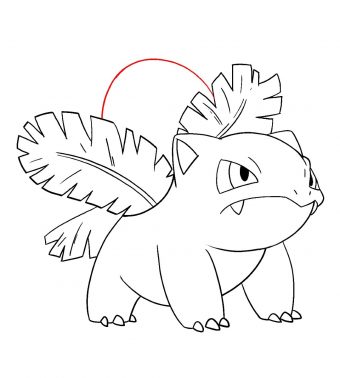 Step 11
Now draw a large half-circle shape sitting on top of Ivysaur's leaves.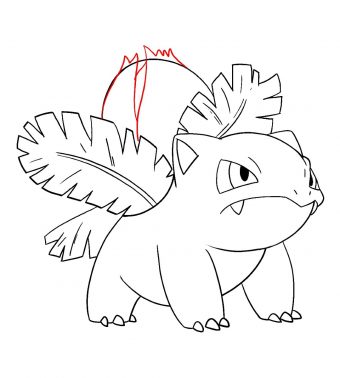 Step 12
Lastly, draw the opening of the bulb to form a sort of bud that looks like it is beginning to open into a flower.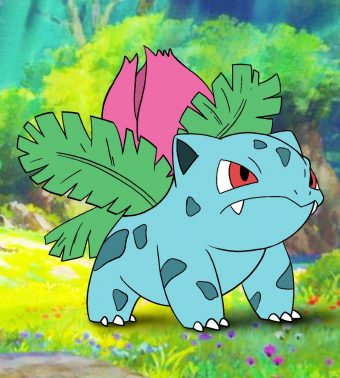 Step 13
All that's left to do now is to give Ivysaur some color. His body is mostly a teal color with some darker patches, green leaves, and a magenta blossom. I hope you enjoyed learning how to draw Ivysaur with me. If you did, be sure to share this tutorial on social media and stop back for plenty more. Happy drawing!
---