In today's tutorial you'll learn how to draw Articuno, Pokemon #144. Articuno is one of the legendary birds along with Zapdos and Moltres who is said to be able to control frigid weather. He is probably most well-known for starring in Pokemon the Movie: 2000. So grab your pencil and paper and let's learn how to draw Articuno!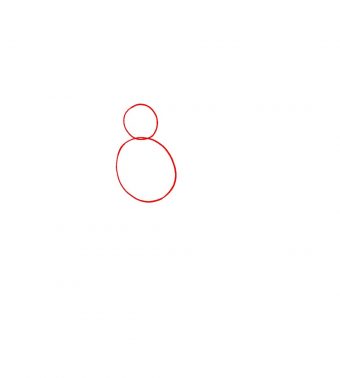 Step 1
To get Articuno started, we will first need to draw two circles stacked on top of each other. These will become its head and body.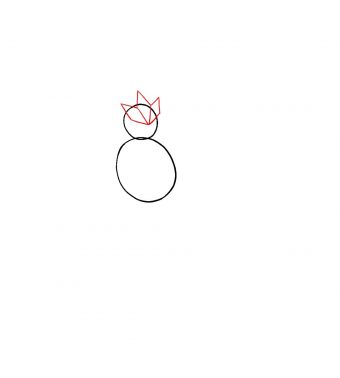 Step 2
Next, draw Articuno's crest on its head made up of three diamond shapes.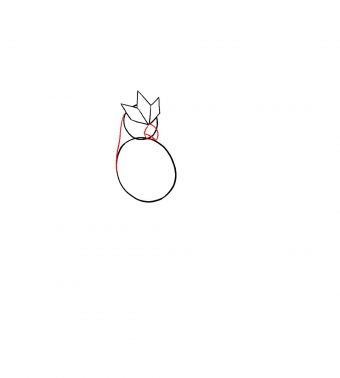 Step 3
Draw a line connecting the head and body together to form a neck, and draw Articuno's parrot-like beak right beneath the crest.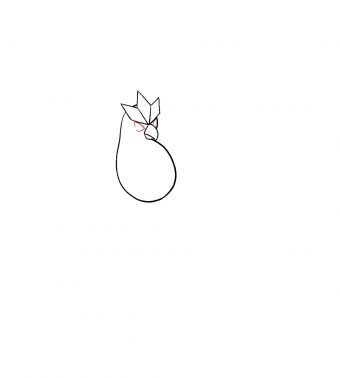 Step 4
Erase your overlapping lines, and draw the outline of Articuno's eyes sitting between its beak and the crest.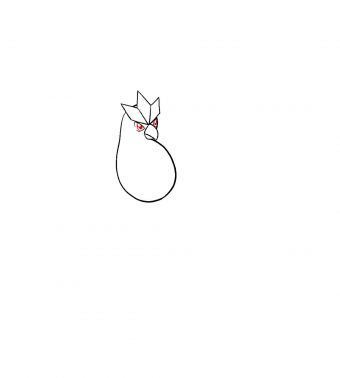 Step 5
Next, draw the inside pupil and highlight of Articuno's eyes.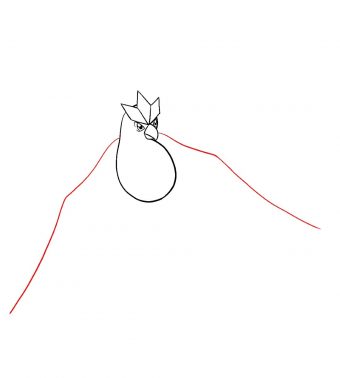 Step 6
Now we can begin working on the wing by drawing two long lines extending out from beneath Articuno's head.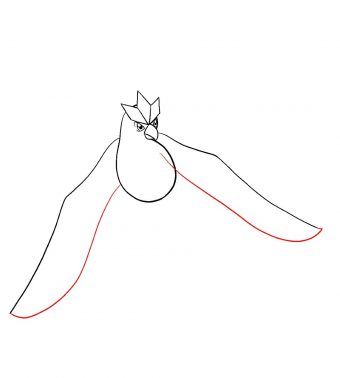 Step 7
Draw another line starting at the tip of the wing and connecting back to Articuno's body.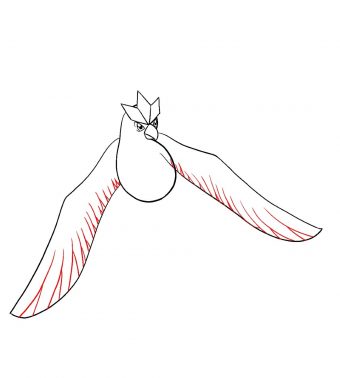 Step 8
Inside the outline of the wing, draw several lines to create Articuno's wing feathers.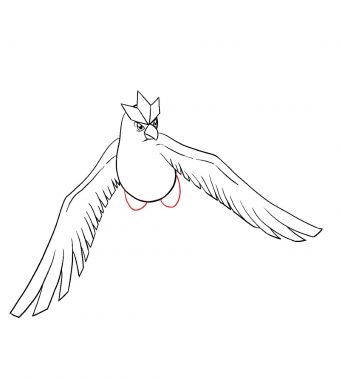 Step 9
Erase the unnecessary lines of the wings and draw two oval shapes underneath Articuno's body for his upper legs.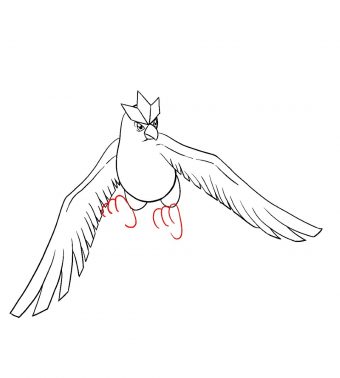 Step 10
We can now draw the outer part of Articunos' feet and claws sitting under the ovals of his upper legs.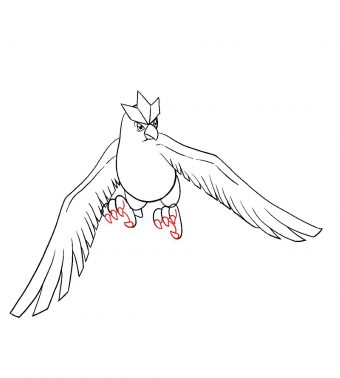 Step 11
Next, draw the interior part of Articuno's feet and claws as shown in the image.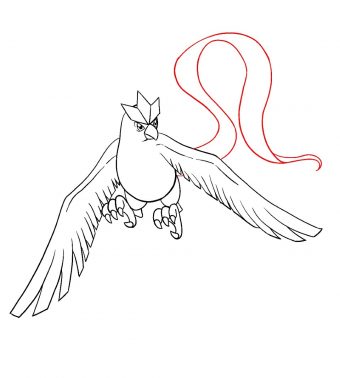 Step 12
Lastly, draw a long ribbon like shape for Articuno's flowing tail.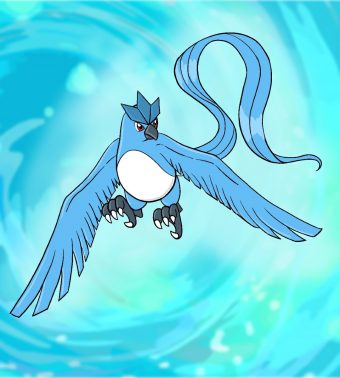 Step 13
Give Articuno a nice icy shade of blue, and he's all done! I hope you enjoyed learning how to draw Articuno with me. If you did, be sure to share it on social media and stop back for plenty more tutorials. Happy drawing!
---