In this tutorial I'll be showing you how to draw an iguana. Iguana's are large lizards native to the American tropics. They've also become a very popular part of the pet trade due to their large size and gentle personalities. So get your paper and pencils ready and let's learn how to draw an iguana!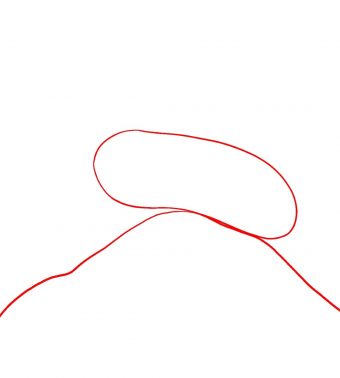 Step 1
To get our iguana started we will first need to draw an oval shape for the body. This oval shape is resting on a triangular shaped outline which will become a rock.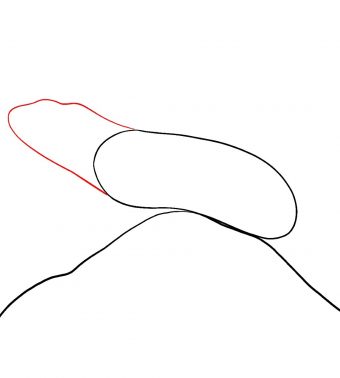 Step 2
Next, draw another oval shape on the left side of the iguana's body to form the outline of its head. This shape should be slightly pointed at the end where it will become the iguana's nose.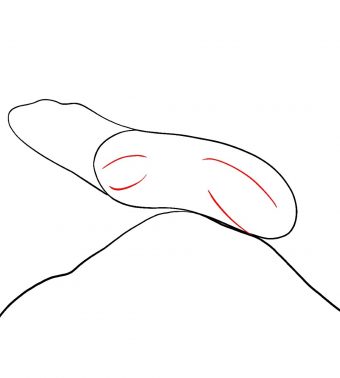 Step 3
Now we need to draw the iguana's upper arm and upper leg inside the oval of its body.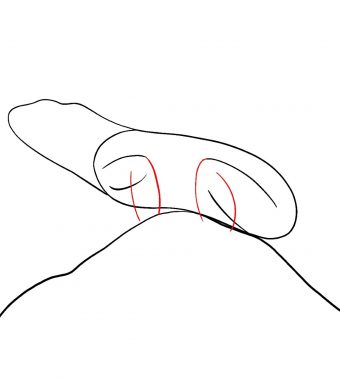 Step 4
Next, draw two more oval shapes extending downward touching the rock to form the lower part of the iguana's legs.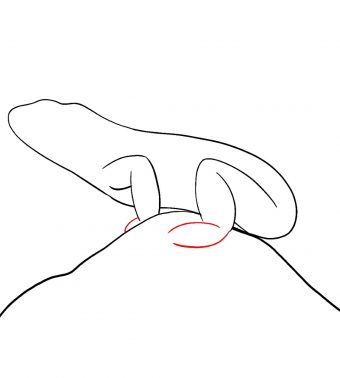 Step 5
Draw two more smaller ovals for the iguana's feet.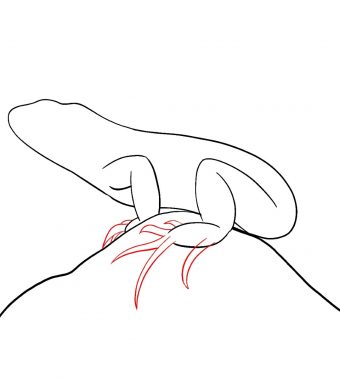 Step 6
Next, draw five long toes on the front and back feet. Iguana's have much longer toes on the rear feet than they do on their front ones.
Step 7
Next, draw a long tail extending out from behind the iguana's body and wrapping around back toward the front.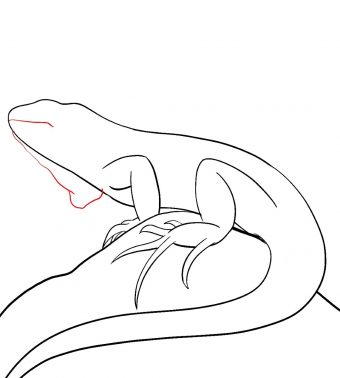 Step 8
Now moving toward the front, we need to draw a small crest under the iguana's head, and a thin straight line to form the mouth.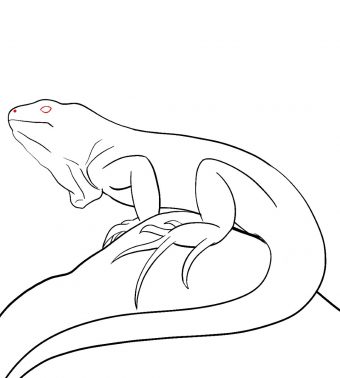 Step 9
Above the iguana's mouth, draw a small dot for a nostril, and a tiny almond shaped eye.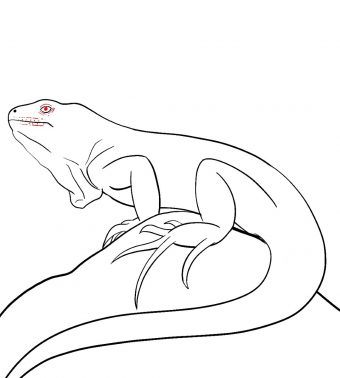 Step 10
Draw a small pupil inside the iguana's eye, and give him a little bit of detail in the scales around the mouth and eye.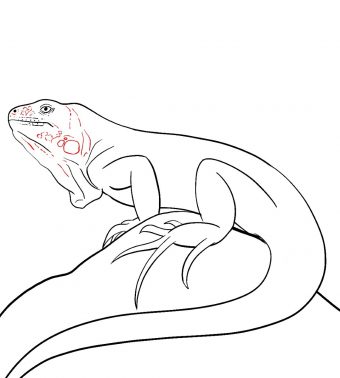 Step 11
Continue adding some detail to the scales as shown in the image, and add a few lines for folds in the iguana's skin.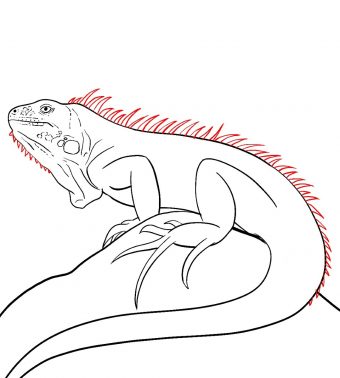 Step 12
Finally, draw a long row of jagged spines running all the way down the iguana's body, and a few smaller ones running along the crest under its head.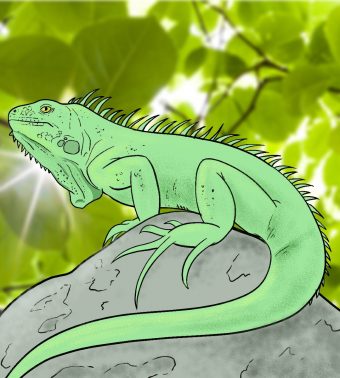 Step 13
All that's left to do now is to give our iguana their famous bright green color and he's all done! I hope you enjoyed this tutorial. If you did, be sure to share it on social media and stop back for plenty more. Happy drawing!
---