In this tutorial I'll be showing you how to draw Lucario, Pokemon #448. Lucario is very rare and is often mistaken as a legendary Pokemon. He has sort of a canine look that almost seems like it was inspired by the Egyptian god, Anubis. Without further intro, grab your pencils and let's learn how to draw Lucario!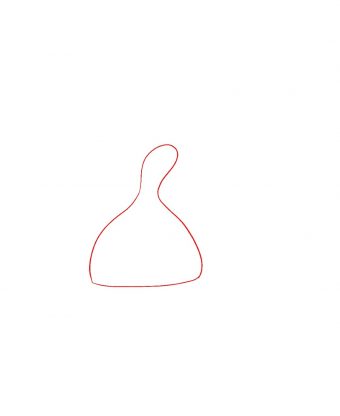 Step 1
To get Lucario started, we will first need to draw a sort of bottle shape that is skinny on top and much wider near the bottom. This shape will become the foundation for his body.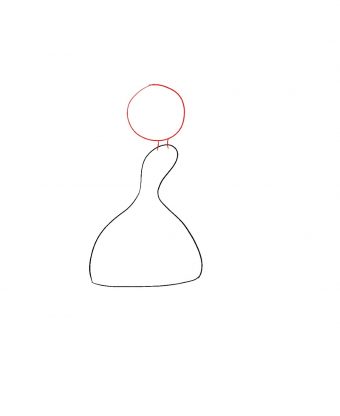 Step 2
On top of the smallest part of Lucario's body, draw a large circle for his head and a very small neck connecting Lucario's head and body.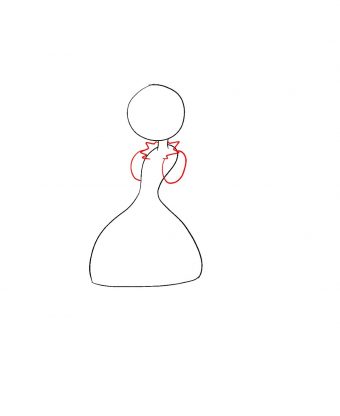 Step 3
Next, draw a small circle on each side of the small part of Lucario's body, and a jagged collar around his neck.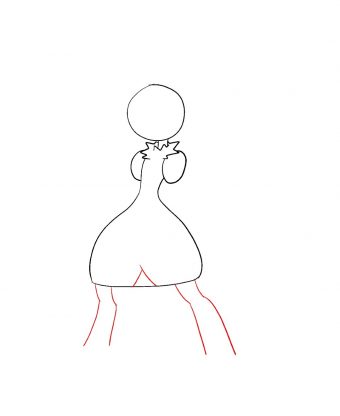 Step 4
Draw a small triangle at the bottom of Lucario's body, and two large legs extending out from the widest part of his body.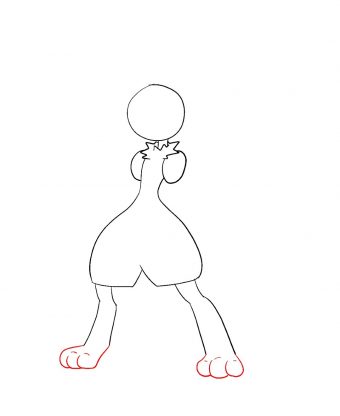 Step 5
Next, draw each of Lucario's feet complete with three large, round toes.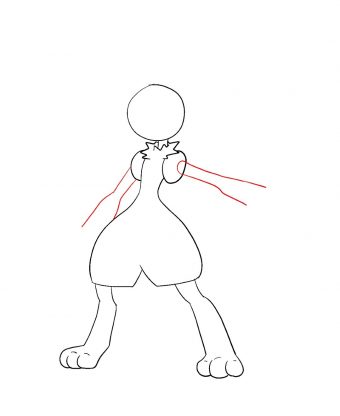 Step 6
Moving back upward, draw two long arms extending out from the small circles you drew earlier.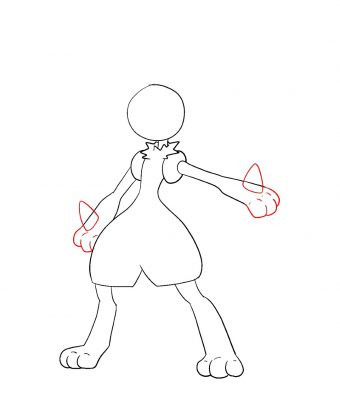 Step 7
Just like Lucario's feet, draw three large, round fingers at the end of his arms. Also, draw a very large spike on the back of each of Lucario's hands.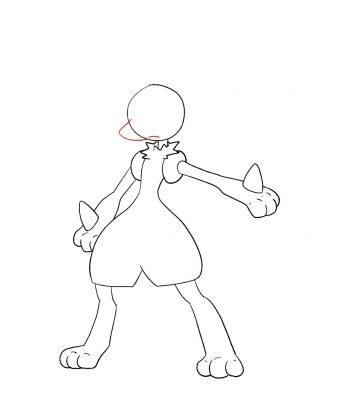 Step 8
On the side of Lucario's head, draw a triangular shaped nose, with a small line for a slight frowning mouth.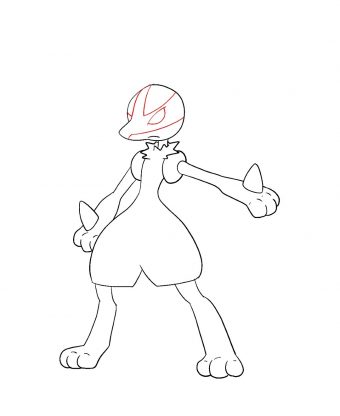 Step 9
Next, draw two large bands covering the majority of Lucario's head to form a sort of mask design. Also, draw a large half-circle shape for his eye.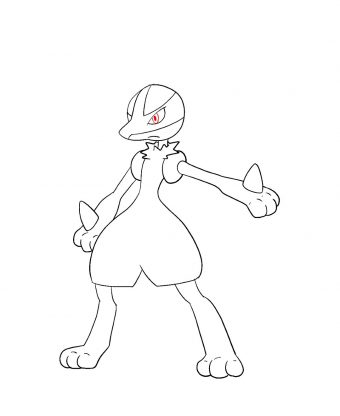 Step 10
Inside of Lucario's eye, draw a thin oval shaped iris with a small slit for a pupil.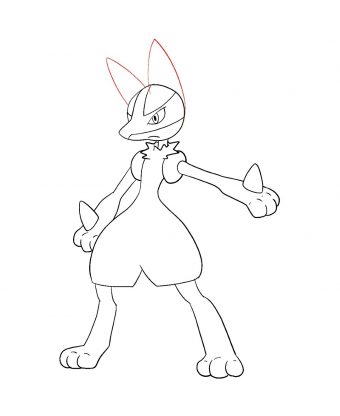 Step 11
Next, draw two very large triangular shapes on top of Lucario's head for his ears.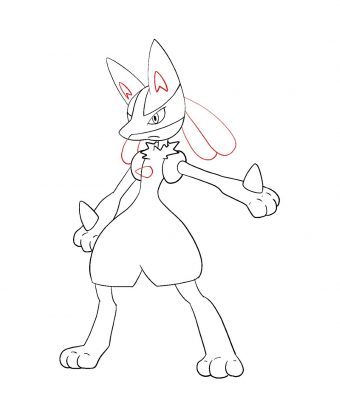 Step 11
Draw a sort of arrow shape inside each of Lucario's ears, and four oval shaped appendages extending out from the back of Lucario's head.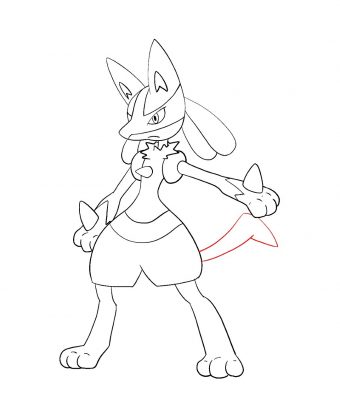 Step 12
Lastly, draw Lucario's boomerang-shaped tail right above his leg.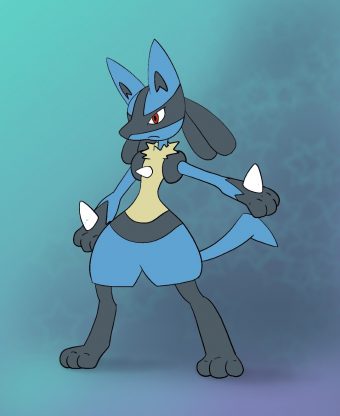 Step 13
All that's left to do at this point is give Lucario some color. The majority of his body is blue, with a dark shade of gray for his arms, legs and face. He also has a tuft of beige for on his midsection. I hope you enjoyed learning how to draw Lucario. If you did, be sure to share this tutorial on social media, and stop back for plenty more! Happy drawing!
---