For today's tutorial I'll be showing you how to draw Krillin from Dragon Ball. Krillin is one of the main characters throughout all the Dragon Ball series. He is also one of Goku's best friends, and usually brings a few laughs to the screen. So grab a pencil and paper and let's learn how to draw Krillin!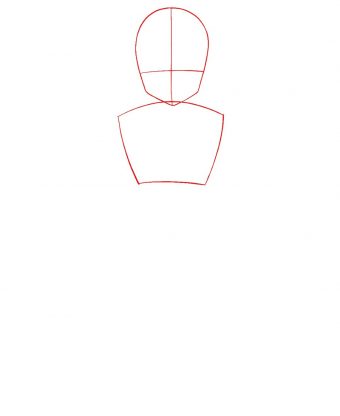 Step 1
To get Krillin started we will first need to draw a large oval shape for his head. This oval will be divided by two intersecting lines which will help us place his facial features. Underneath the oval shape of his head, draw another large rectangular shape for Krillin's upper body.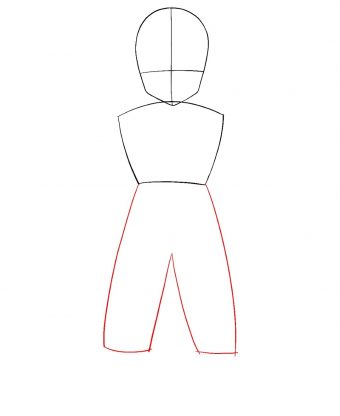 Step 2
Next, draw an "A" shape extending out from his torso to create the outline of Krillin's pants.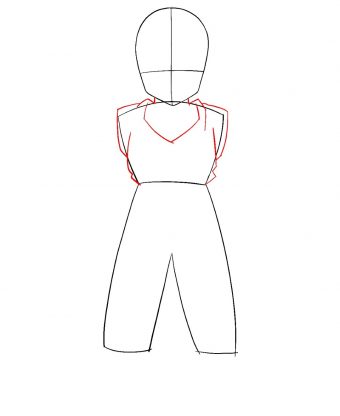 Step 3
Moving back up to Krillin's upper body, we will now add some clothing detail by drawing in a collar and adding a few folds to create the look of fabric.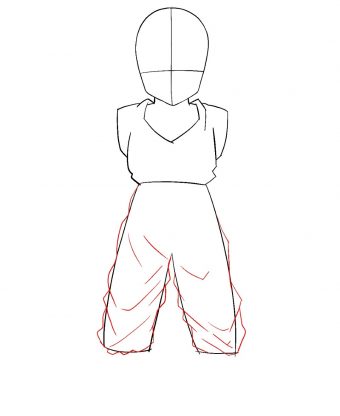 Step 4
Repeat the previous step for Krillin's pants to add some wrinkles and folds and create the illusion of fabric.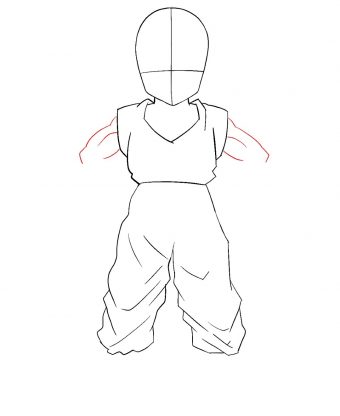 Step 5
We will now need to draw Krillin's upper arms extending out horizontally from each side of his body.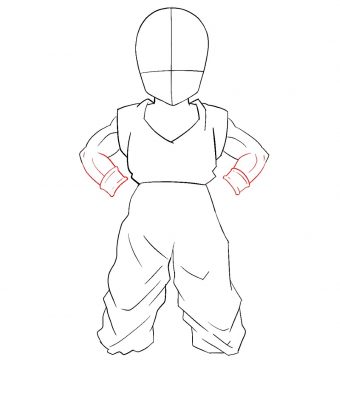 Step 6
Next, draw Krillin's forearms pointing back toward his body, with each arm ending in a cuff.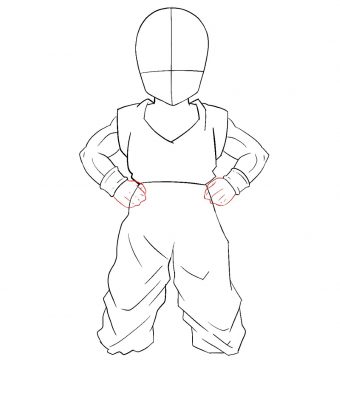 Step 7
Draw Krillin's two fists resting on his hips. As you can see in the image, his fists overlap his waist just a little bit.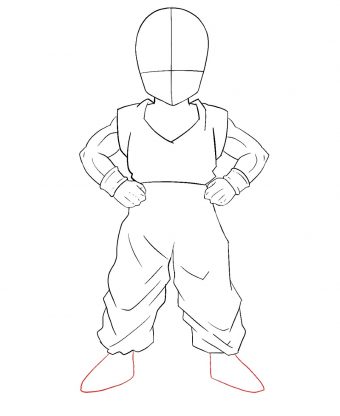 Step 8
Draw two triangular shapes at the bottom of Krillin's pants for his shoes.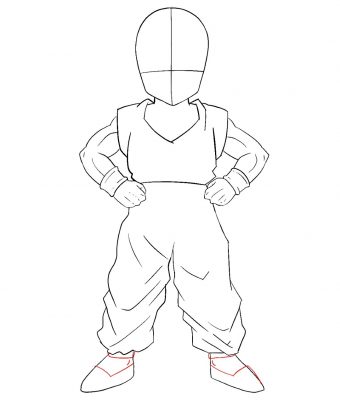 Step 9
Next, draw a square shape inside each of the triangles to create a division between Krillin's shoes and his socks.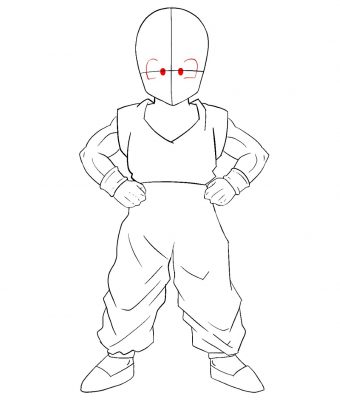 Step 10
Now that most of Krillin's body is complete, we will move back up and work on the details of his face. Draw two open "C" shapes for his eyes, with a small dot inside each one for Krillin's pupils.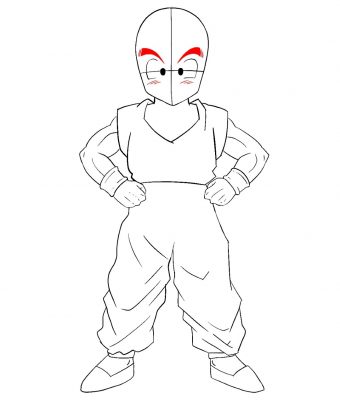 Step 11
Next, draw two fairly thick eyebrows above Krillin's eyes, and add a few thin lines beneath each of his eyes for a sort of blushed look.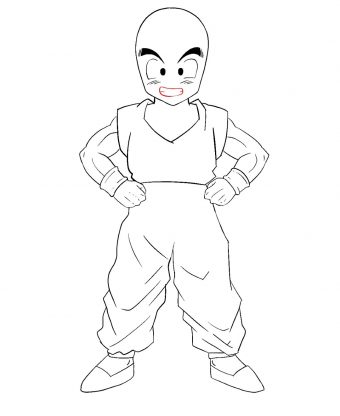 Step 12
Krillin's mouth is very simple– just add a bean shape to give him a big toothy smile.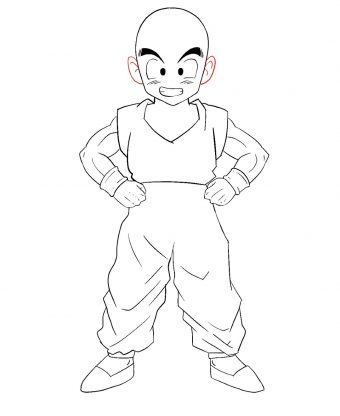 Step 13
Lastly, draw a half-circle on each side of Krillin's head for his ears.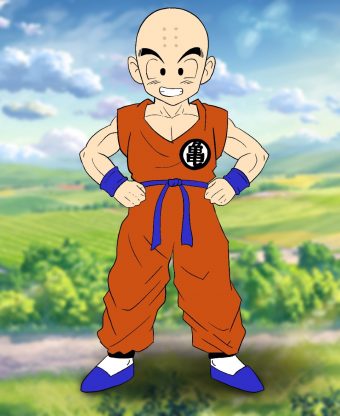 Step 14
All that's left to do now is give Krillin a little color. I've added in a belt and the symbol on his uniform and that's it! I hope you enjoyed learning how to draw Krillin with me. If you did, be sure to check back for plenty more tutorials to come. Happy drawing!
---