Today I'll be showing you how to draw Arnold Shortman, the title character of the 90's classic, Hey Arnold! Hey Arnold was one of my favorite cartoons as a kid, and I was always totally jealous of his awesome bedroom. Anyway, grab your pencil and pen and let's learn how to draw Arnold!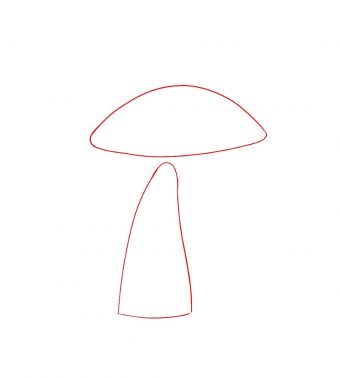 Step 1
To get Arnold started we will first need to draw a large, flat oval shape for his head, and a triangular shape beneath that for his body.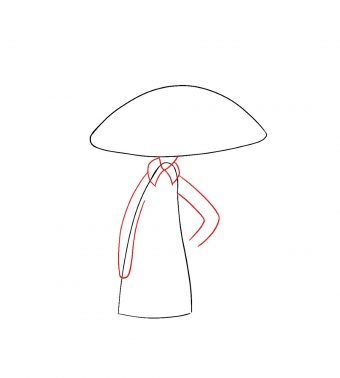 Step 2
Next, draw Arnold's collar connecting his head and  body. We are also going to draw Arnold's two arms—one resting at his side, and the other one bent outward at an angle.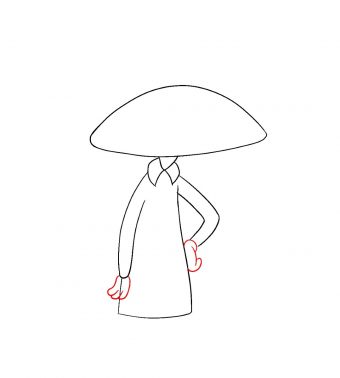 Step 3
Now we need to give Arnold some hands. Draw a tiny hand with three visible fingers at the end of each of Arnold's arms.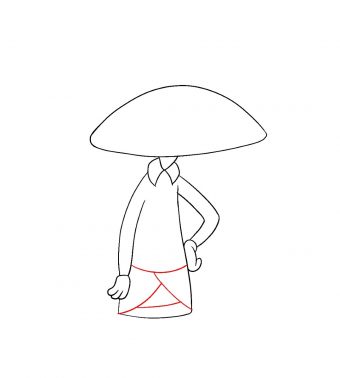 Step 4
Divide the bottom part of Arnold's body with four lines as shown in the image. This will create the division between his undershirt, and the shirt he wears on top.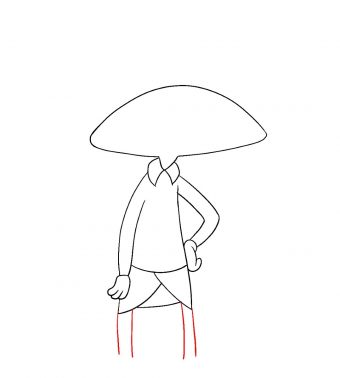 Step 5
Next, draw Arnold's two long, skinny legs extending outward from the bottom of his undershirt.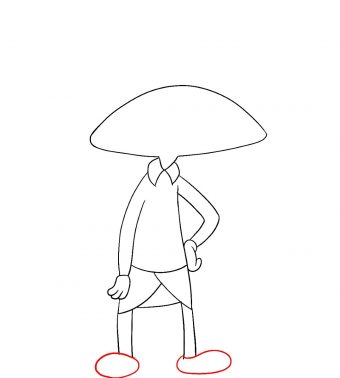 Step 6
Draw two large oval shapes at the end of his legs for Arnold's very simple shoes.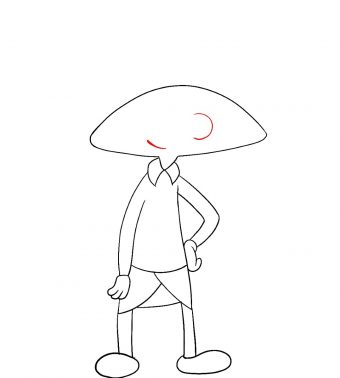 Step 7
Now that the bulk of Arnold's body is done, we can begin to work on his face. Draw a backwards "C" shape for his nose, and a small curved line at the bottom of his face for his tiny smile.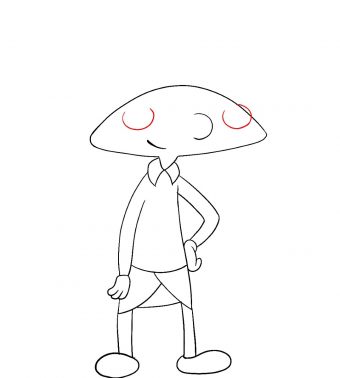 Step 8
Next, draw two more large "C" shapes for the outline of Arnold's eyes.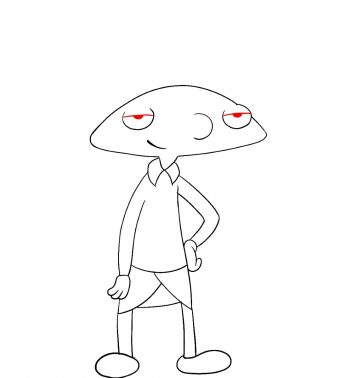 Step 9
To finish Arnold's eyes, we are going to draw a line cutting across the top of each of his eyes to form his eyelids, and a small half-circle inside each eye for Arnold's pupils.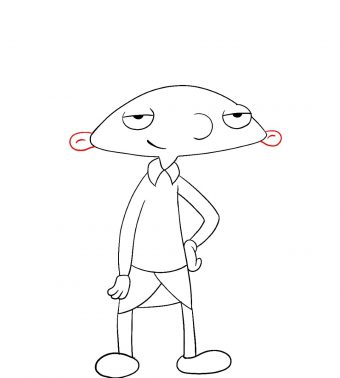 Step 10
Arnold definitely has a unique shaped head—giving him his nickname "Football Head". Draw two small circular ears on either side of Arnold's "football" head.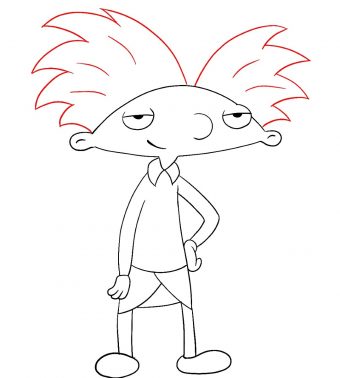 Step 11
Now we need to give Arnold his hair. Draw two large sections of hair that extend out to form a jagged/spiky look.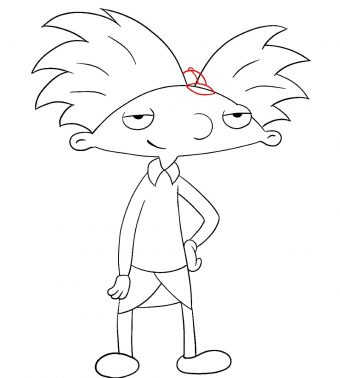 Step 12
And lastly, for such a big head, Arnold has the smallest hat! Draw a very tiny hat sitting right in the middle of his two sections of hair.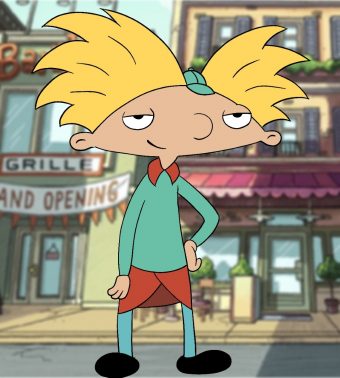 Step 13
All that's left to do now is to give Arnold a little color. Light blue for his shirt, pants, and hat, red for his undershirt, and a beige tone for his skin—and that's it! I hope you enjoyed learning how to draw Arnold from Hey Arnold! If you did, be sure to come back for plenty more tutorials, and don't forget to share this one on social media. Happy drawing!
---