Hey all, get ready to learn how to draw Gengar! Gengar is Pokemon #94, and he is the evolved form of Haunter. Gengar is a ghost type pokemon, just like Haunter and Gastly, and he has got to be one of my all-time favorites. His big grin sort of reminds me of the Cheshire Cat. So, without further intro, let's learn how to draw Gengar!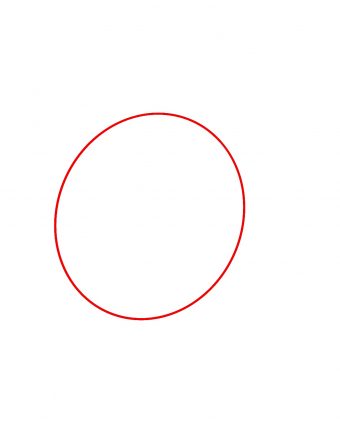 Step 1
To get Gengar started, we will first need to draw a large oval shape for his body. This shape will serve as a base to build the rest of his body onto.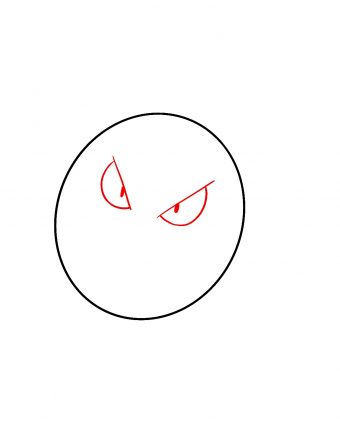 Step 2
Next, draw two large eyes near the center of Gengar's body. His eyes should be half-circles that are round at the bottom and flat on top.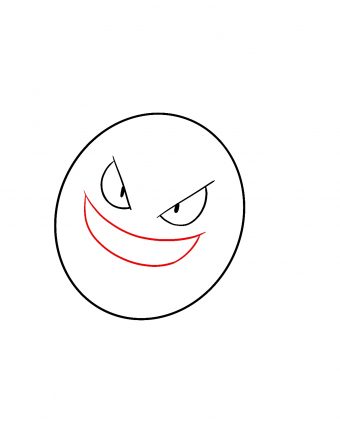 Step 3
Draw Gengar's large crescent shaped smiling mouth sitting right beneath his eyes.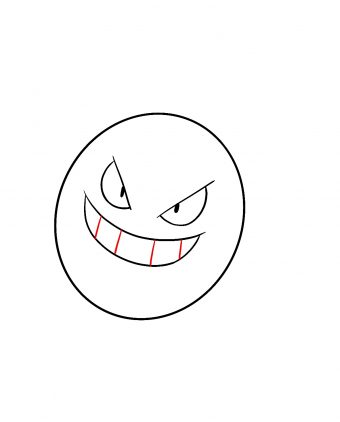 Step 4
Inside Gengar's mouth, draw a few lines to form large teeth.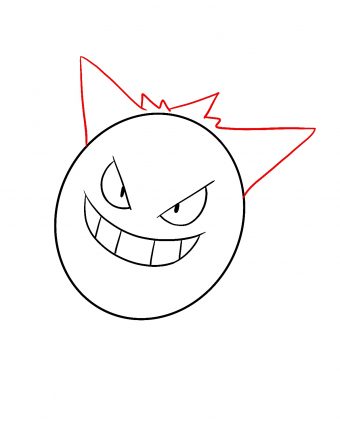 Step 5
Next, draw several large spikes on top of Gengar's head. To be honest, I'm not actually sure if these spikes are supposed to be ears, hair, or something else… But all I know is that they need to be there!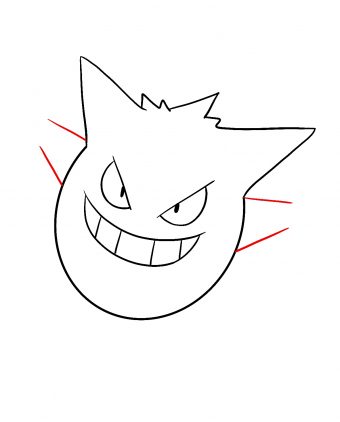 Step 6
Now we need to draw two short arms extending out from each side of Gengar's body.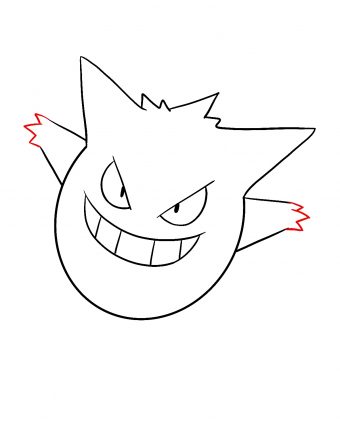 Step 7
At the end of Gengar's arms, draw three small sharp claws.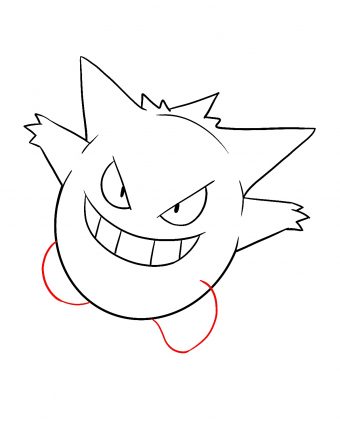 Step 8
Now we need to give Gengar some legs by drawing two large oval shapes at the bottom of his body. For this pose, Gengar will be running. So we will draw one leg a little smaller than the other one to give the effect that one leg is pointing backward.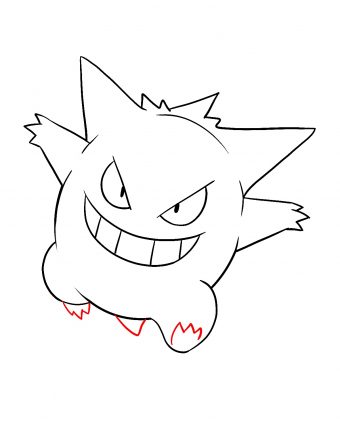 Step 9
Next, draw three small toes at the end of each of Gengar's feet. Also, draw a very small, triangular tail at the bottom of his body.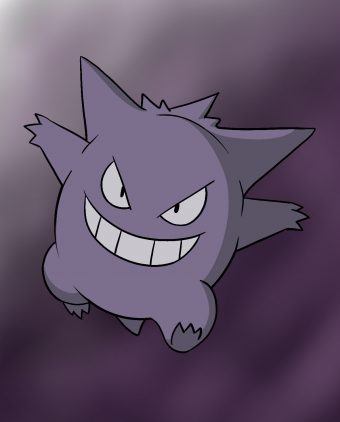 Step 10
All that's left to do now is give Gengar a nice deep shade of purple, and he's all done! I hope you enjoyed learning how to draw Gengar with me. If you did, be sure to stop by often and come back for plenty more tutorials. Happy drawing!
---