Welcome back to another tutorial! Today I'll be showing you how to draw Beth from Rick and Morty. Beth Smith is the matriarch of the family, and also happens to be Rick's daughter. But chances are, if you're reading this, you already knew that! So grab your pencils and let's learn how to draw Beth!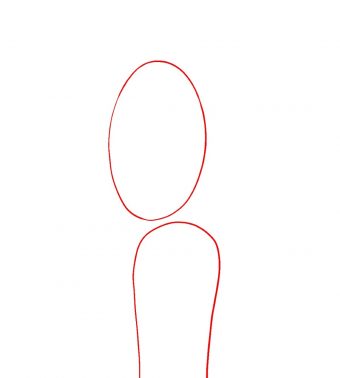 Step 1
To get Beth started we will first need to draw an oval shape for her head, with another squared-off oval beneath that for her body.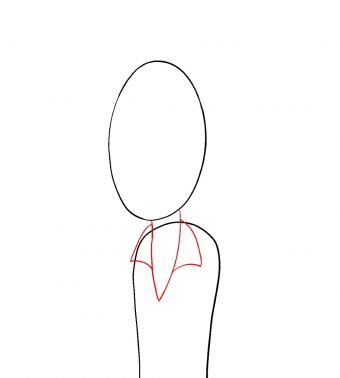 Step 2
Next, draw her neck and collar connecting Beth's head and body together.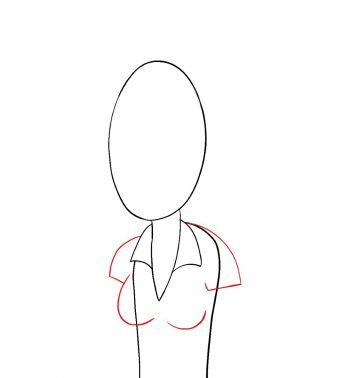 Step 3
Now we can complete Beth's shirt and give her some short sleeves.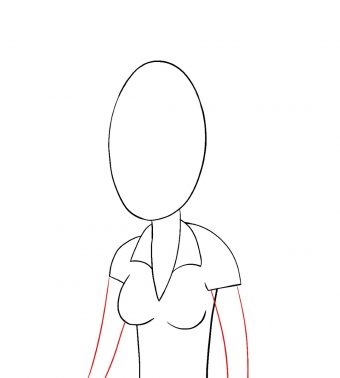 Step 4
Draw two arms extending out from Beth's sleeves at her sides.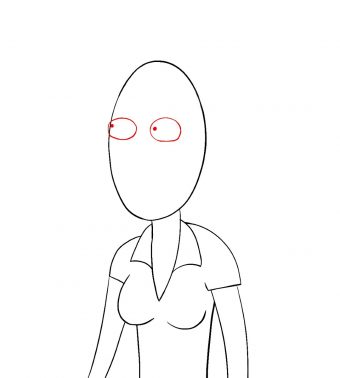 Step 5
Now moving back up to her head, draw Beth's two oval shaped eyes with a tiny dot for a pupil in each one.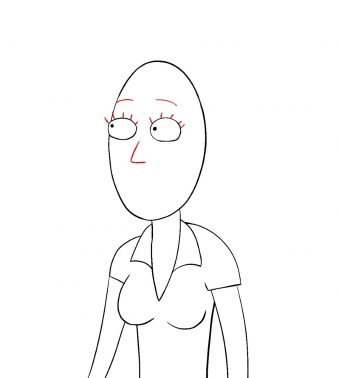 Step 6
Give Beth some eyelashes on each of her eyes, along with a very thin line for her eyebrows and an "L" shaped line for her nose.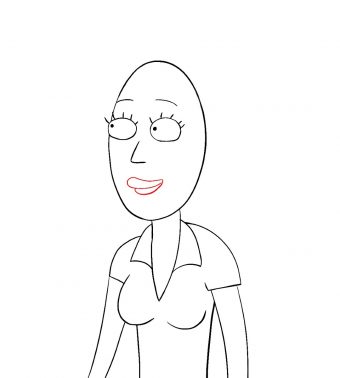 Step 7
To finish Beth's face, draw a slight smile near the bottom half of her head.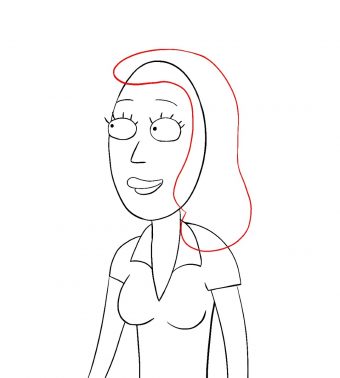 Step 8
We will draw Beth's hair in two parts. First, draw a large section of her hair covering the right side of her face and extending down to touch her shoulder.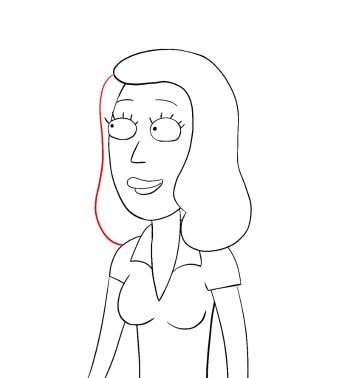 Step 9
Now draw the other large section of hair on the other side of her head with a very similar shape to the first section.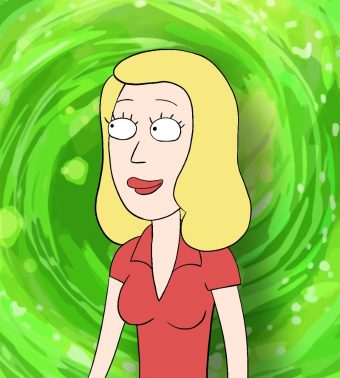 Step 10
Lastly, all that's left to do is give Beth some color. Give her some pale skin, blonde hair, and a red shirt, and she's all done! I hope you enjoyed this tutorial. If you did, be sure to stop back for plenty more! Happy drawing!
---