For today's tutorial I'll be showing you how to draw Aang from Avatar: The Last Airbender. Aang is the main character of the series and is the last of his kind. Aang also happens to be the Avatar—a being that is constantly reincarnated who possesses the ability to control each of the four elements. Get your pencils ready and let's learn how to draw Aang!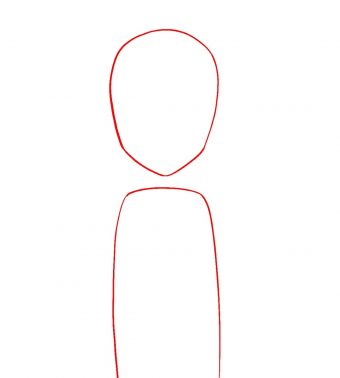 Step 1
To get Aang started, we will first need to draw a small oval shape that is slightly pointed at the bottom for his head, and another longer rectangular shape beneath that for Aang's body.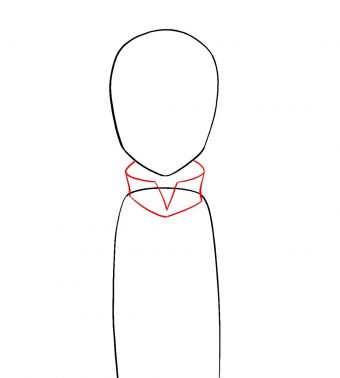 Step 2
Next, draw Aang's large collar connecting his head and body together.

Step 3
Now we can begin to give Aang some of his facial features. Draw two small slits for his closed eyes, and a thin eyebrow above each one.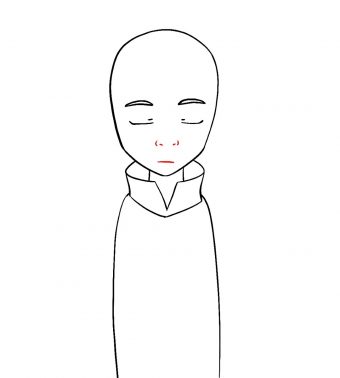 Step 4
Next, draw Aang's nose by outlining his nostril and adding two small dots for the opening of each nostril. Beneath his nose, draw a small horizontal line for Aang's closed mouth.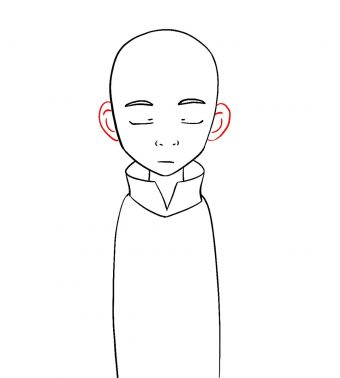 Step 5
To finish Aang's head, draw two small half-circle shaped ears.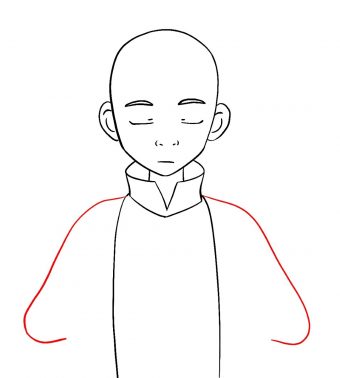 Step 6
We will begin Aang's arms by drawing two lines extending outward from near his collar, and ending down toward the middle of his body.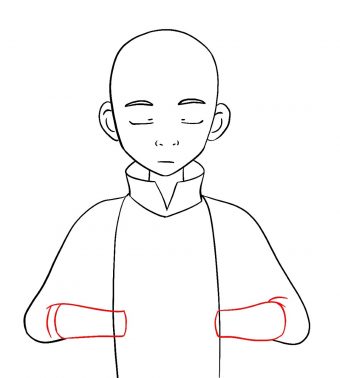 Step 7
At the end of each of those lines, draw two rectangular shapes pointing toward each other for Aang's forearms.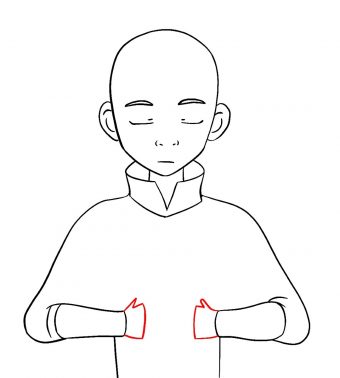 Step 8
At the end of each of Aang's forearms we will need to draw two small cuffs for his sleeves.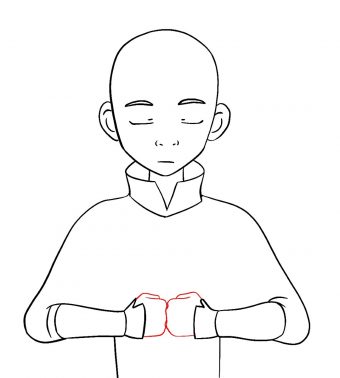 Step 9
Next, draw two circular fists touching each other near the center of Aang's body.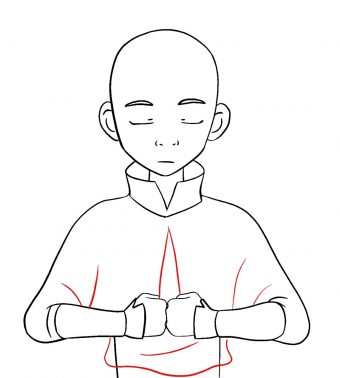 Step 10
We will now finish Aang's clothing by drawing a few wrinkles to suggest fabric, and a triangular shaped slit that sits between his fists and his collar.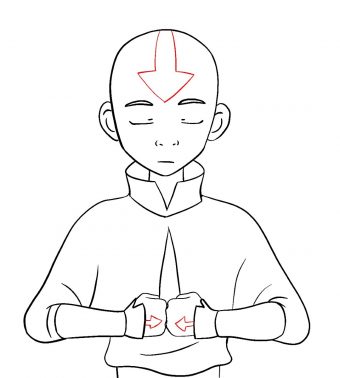 Step 11
Of course we can't forget to draw Aang's trademark arrow shapes on his forehead and on the back of each of his hands.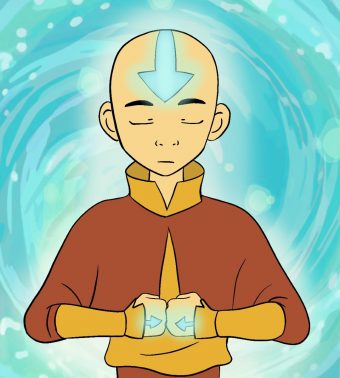 Step 12
All that's left to do now is give Aang some color. A pale beige tone for his skin, brown and yellow clothing, and blue for his arrow designs and he's all done! I hope you enjoyed learning how to draw Aang with me. Avatar was always one of my favorite shows growing up, so this tutorial was a lot of fun to do. Be sure to share this tutorial on social media and stop back for plenty more. Happy drawing!
---