If you're wondering how to draw a Narwhal, this tutorial is for you! Narwhals are interesting little critters that look like unicorns of the sea. They are a type of small whale and they're famous for their huge horn that sticks out of the front of their head. What's interesting is that this horn isn't a horn at all… it's actually the narwhal's front tooth! Anyway, grab your pencil and let's get drawing!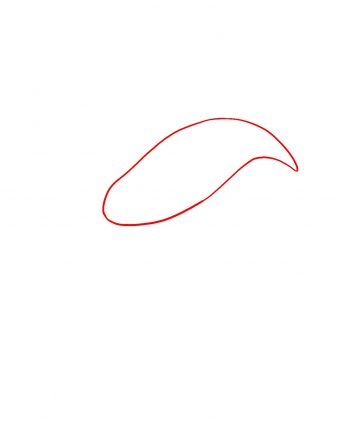 Step 1
To get our narwhal started, we will first need to draw a long teardrop shape. This shape should be thick and round on one end, and pointed on the other. This will become the body of the narwhal.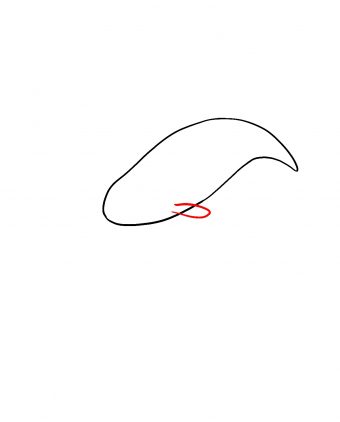 Step 2
Next, draw a small oval shape near the front of the narwhal's body for the front flipper.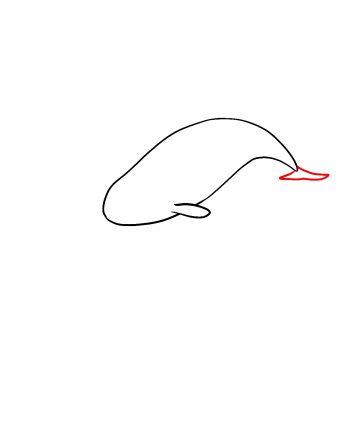 Step 3
We now need to draw the narwhal's tail by adding a small triangular shape to the pointed end of the whale's body.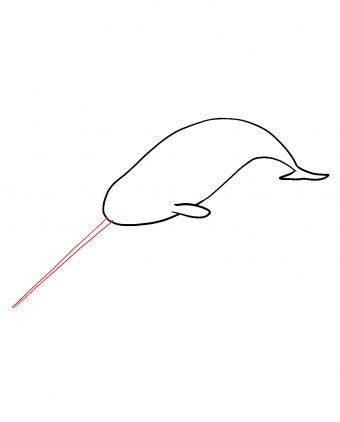 Step 4
Now for that famous horn! Draw a long pointed shape extending out from the narwhal's head. This horn should be nearly as long as the body.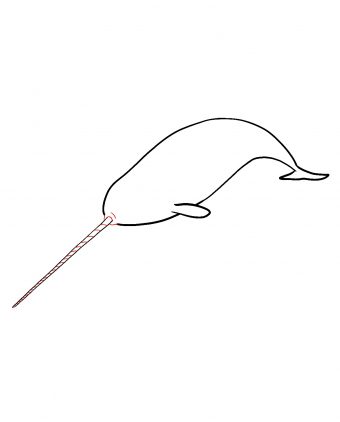 Step 5
Next, draw several small lines running along the length of the narwhal's tusk to give it a spiral appearance.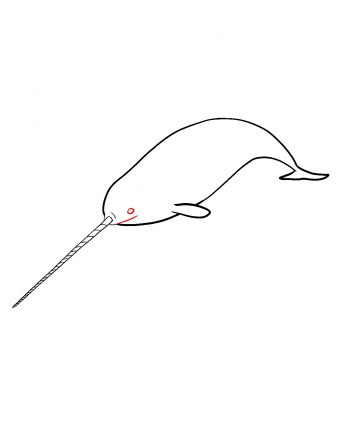 Step 6
Narwhal's don't have much in the way of facial features. Draw a very small eye in the center of the head, and a small line beneath the tusk for the narwhal's mouth.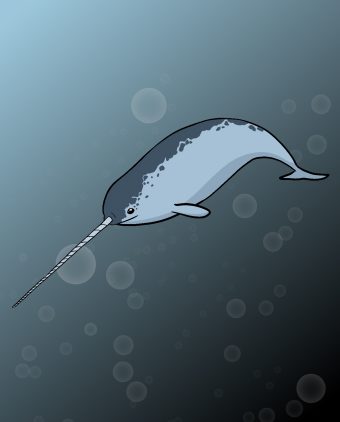 Step 7
Lastly we are going to give our narwhal a little color. Narwhals are a pale grayish color and have darker spotted areas on the top of the body. I've added a few bubbles in the background, and our narwhal is all done! I hope you enjoyed learning how to draw a narwhal with me. If you did, be sure to stop back for plenty more tutorials! Happy drawing!
---