Back with another Pokemon tutorial today! This one will cover how to draw Typhlosion—Pokemon #157. Typhlosion is the evolved form of Quilava, and he has one of the coolest names out of all Pokemon. His name is literally comes from combining the words 'typhoon' and 'explosion' so you know this guy really means business. Enough of my rambling… let's learn how to draw Typhlosion!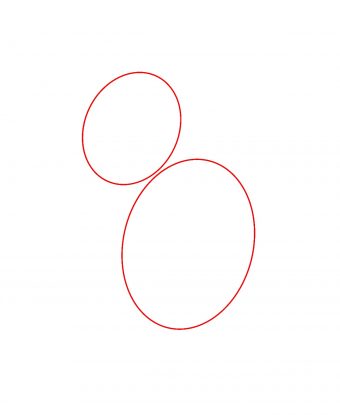 Step 1
As with all of my tutorials, the first step is always the easiest. We will begin by drawing a circle for Typhlosion's head, and a much larger oval beneath that for his body.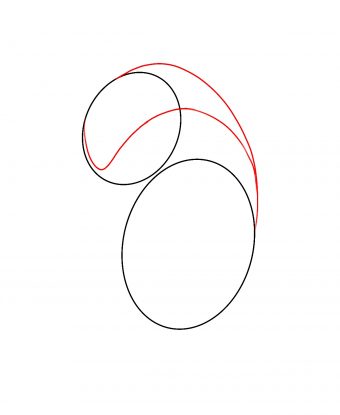 Step 2
Next, draw a long curved line connecting Typhlosion's body to his head. As you can see in the image, this line wraps around Typhlosion's head. This way we can define the darker color of his body later on.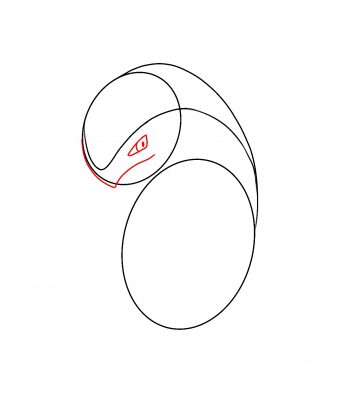 Step 3
Now we can draw Typhlosion's triangular eye, and a sharp line for his upper jaw.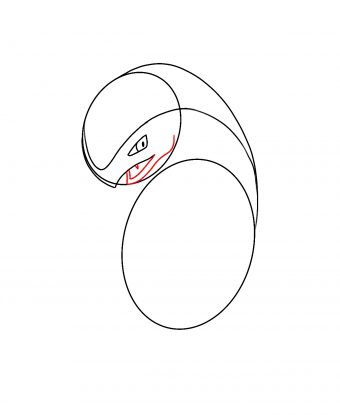 Step 4
Draw Typhlosion's bottom jaw slightly open with a couple very small sharp teeth inside.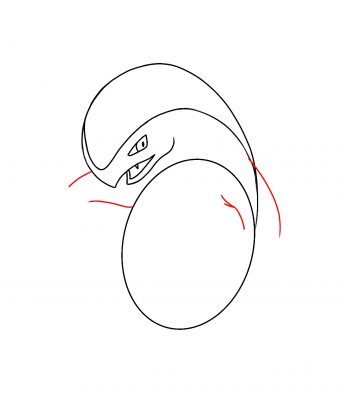 Step 5
Draw Typlosion's arms by drawing two curved lines on each side of his body.
Step 6
Next we will draw typhlosion's very simple hands, each with five tiny triangular fingers.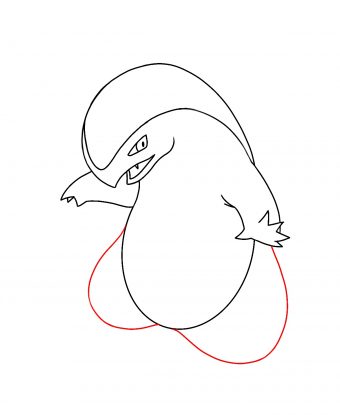 Step7
We can now begin to move on toward the lower part of Typhlosion's body. Draw two large oval shapes at the bottom of his body for Typhlosion's stocky legs.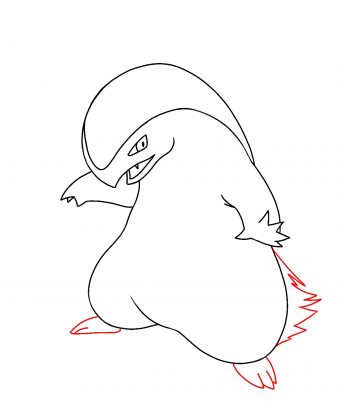 Step 8
To finish the lower part of Typhlosion's body, draw two small feet sticking out from underneath his legs, and a tuft of hair on his back.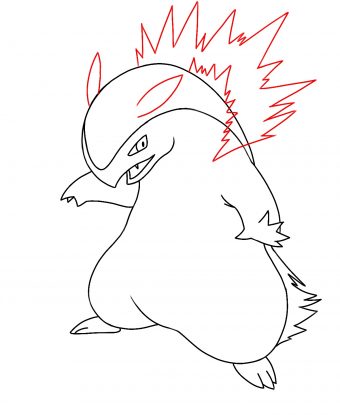 Step 9
Lastly, we will jump back up to the upper part of Typhlosion's body. Draw a couple small ears on top of his head, and give him a ring of jagged flames running across the back of Typhlosion's neck.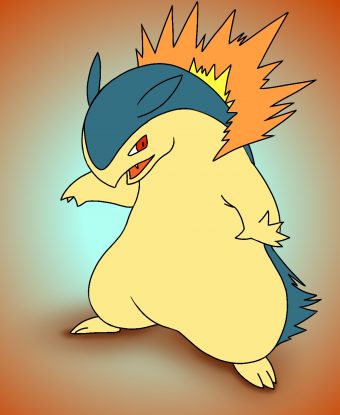 Step 10
Give Typhlosion some color and he's ready for battle! I hope you enjoyed learning how to draw Typhlosion. If you did, be sure to share this tutorial and come back for more! Until then, thanks for stopping by, and happy drawing!
---