After much demand, today I'll be showing you how to draw Toothless from How to Train Your Dragon. In the movie, Toothless is Hiccup's dragon, and also happens to be the rarest and most intelligent of all the dragons. Personally, I just think his jet black body looks the coolest! So grab a pencil and let's learn how to draw Toothless.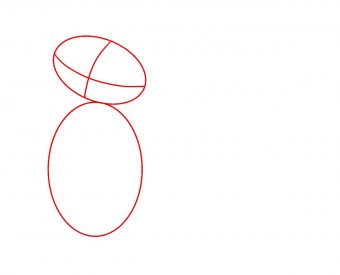 Step 1
To get Toothless started, we will first need to draw a large oval for his body, and a flatter oval shape on top for his head. Divide the head using two crossing lines to help properly place Toothless' features.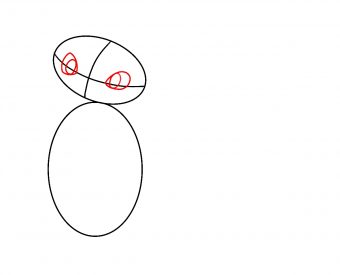 Step 2
Next, draw Toothless' two almond shaped eyes along the horizontal guideline of his head.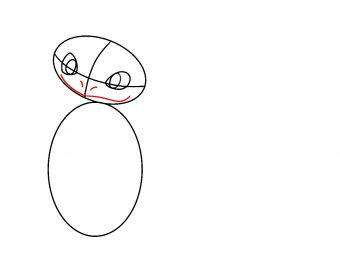 Step 3
Now we will need to draw a long line under Toothless' eyes for his mouth, and a couple small slits between his eyes for his nostrils.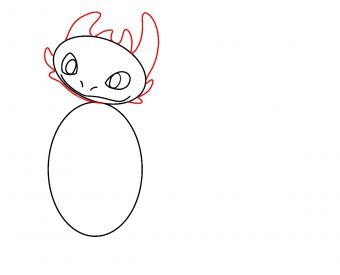 Step 4
Next, draw several spikes surrounding Toothless' head, with the largest spikes sitting directly on top.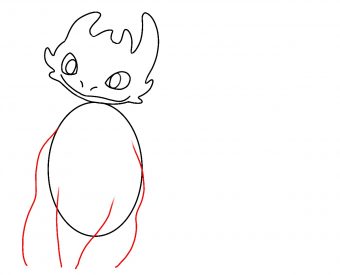 Step 5
We now need to draw the outline of Toothless' front legs. As you can see in the image, his legs are actually a little bit thicker near the bottom toward the ground.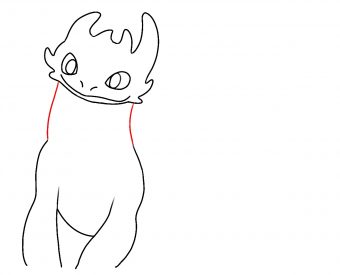 Step 6
Draw a couple lines connecting Toothless' head and body to form his very thick neck.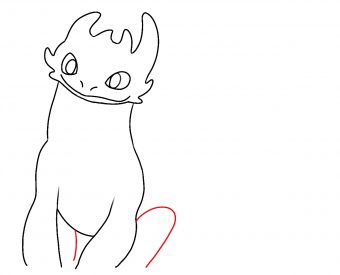 Step 7
We will be drawing Toothless in a sitting position, so draw two smaller oval shapes for his rear legs.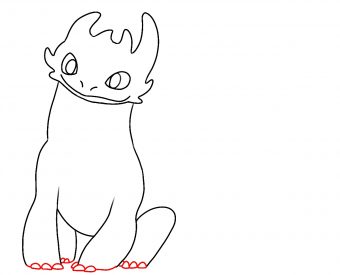 Step 8
Next, draw a few small claws at the end of each of Toothless' legs.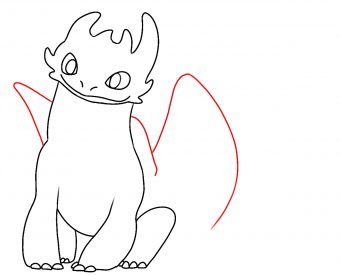 Step 9
We are going to draw Toothless' wings in two parts. First, draw the "Z" shaped outline of the outer edge of his wing.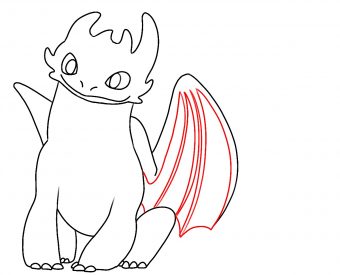 Step 10
Secondly, draw a few spines in the center of his wing, and connect the tips of the spines together with a thin line.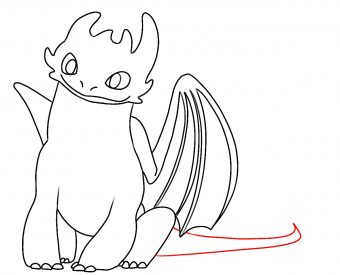 Step 11
Next, draw a thin tail extending out behind Toothless.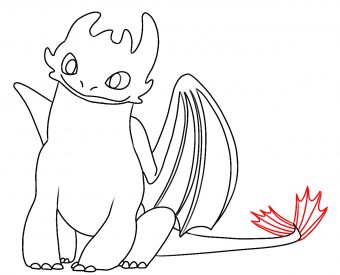 Step 12
Finally, draw the tiny fan that sits at the end of Toothless' tail. This is basically drawn using the same process as his wings.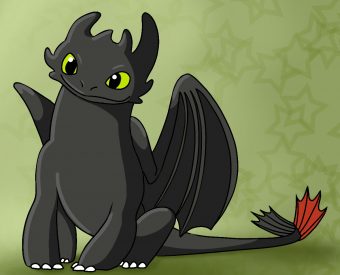 Step 13
All that's left to do now is to give Toothless some color. Since he's basically all black, this step is a breeze. Since I made Toothless' outline black, I decided to use a dark gray shade instead of total black. The only pop of color he has is the green eyes, and one red tail fin.
And that's it! I hope you enjoyed learning how to draw Toothless. Be sure to share this tutorial on social media, and come back for lots more. Happy drawing!
---
Just for fun, check out this speed drawing of Toothless by Diana Diaz. Incredible work!
---