Hey guys, let's learn how to draw Steven Universe! The show Steven Universe follows the story of a boy named (you guessed it), Steven, who goes on adventures with some magical creatures to keep the world safe. So, grab your pencil and paper and let's learn how to draw Steven Universe!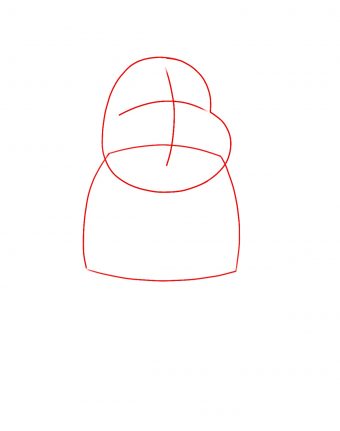 Step 1
To get Steven started, we will first need to draw a large square for his midsection and a bean shaped oval for his head.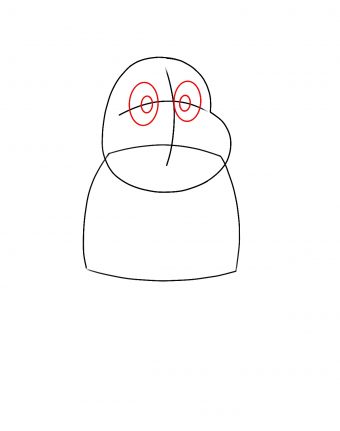 Step 2
Next, give Steven Universe two large oval eyes in the center of his face.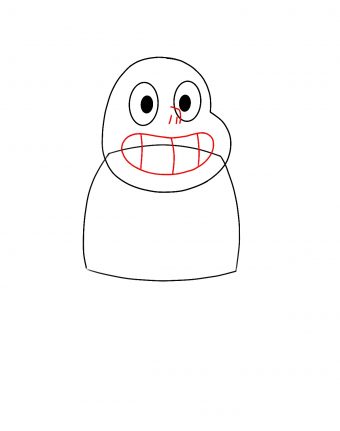 Step 3
Draw Steven Universe's large smiling mouth. Just like his head, think of the shape of Steven's mouth similar to a bean. Draw a few lines in his mouth for his large teeth. Also, give Steven a small nose that sits between his eyes.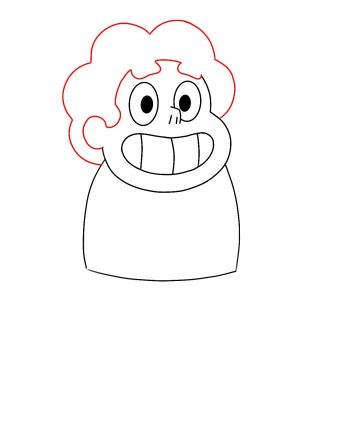 Step 4
Now we will need to draw the outline of Steven's hair. As you can see, Steven's hair, eyebrows and ear are all defined by the same shape.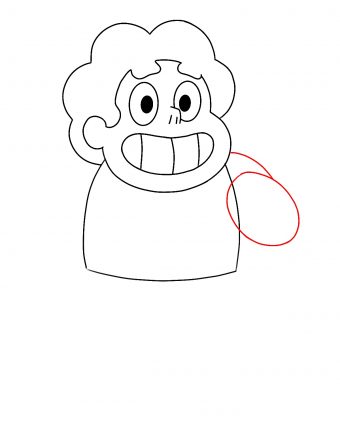 Step 5
Next, draw two oval shapes on Steven's side for his arm and his hand.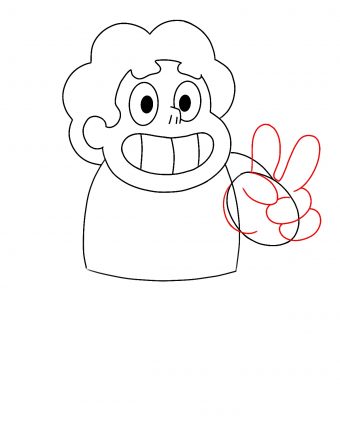 Step 6
Following the circle you drew in the last step, draw Steven's fingers giving us a peace sign!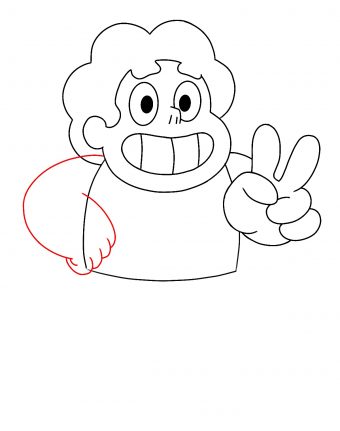 Step 7
We will draw Steven's other arm resting on his side with his fingers curled under his hand.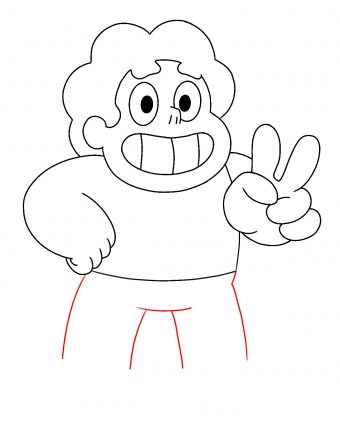 Step 8
Next, draw the outline of Steven's legs. Steven Universe has fairly thick and short legs, so don't make your outline too long.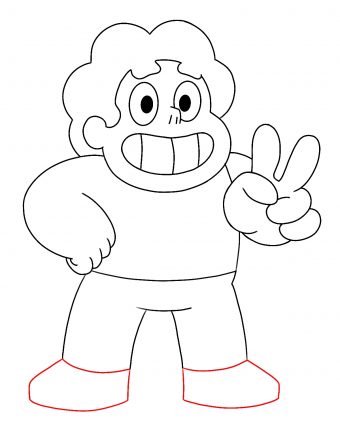 Step 9
Draw a triangular shape at the end of each of Steven's legs for his feet.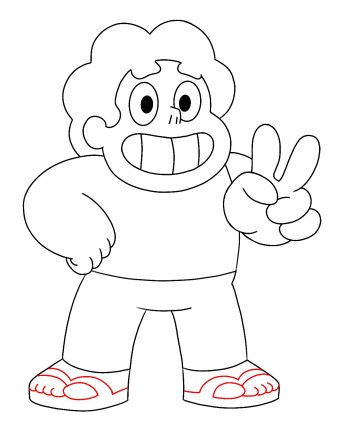 Step 10
Inside each of the triangle shapes, define draw the straps of Steven's sandals and a few oval shapes for his toes.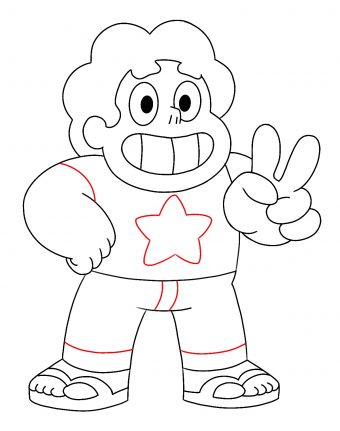 Step 11
To complete the rest of Steven's outfit, draw a couple lines at the bottom of his legs, as well as a line across his arm for his shirt sleeve, and give him a big star in the middle of his shirt.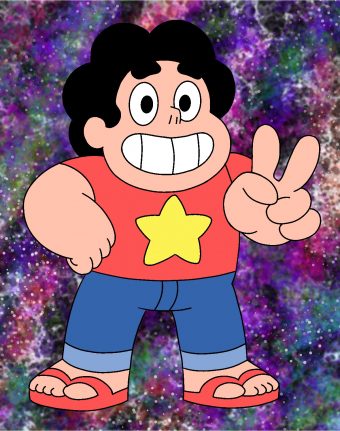 Step 12
Lastly, give Steven Universe some color! The show is very bright and colorful, so be sure to keep the colors saturated and punchy. Give Steven some red for his shirt, blue for his jeans, and some red sandals and he's all done. I hope you enjoyed learning how to draw Steven Universe with me. Stop back for more tutorials every day, and happy drawing!
---
And just for fun, here's a quick video tutorial on how to draw Steven Universe from YouTube user, Cartooning 4 Kids!
---