Welcome to another tutorial! Today I'll be showing you how to draw Shippo from the anime/manga, Inuyasha. Shippo is a tiny fox-like creature called a Kitsune who befriends Inuyasha in the series. Let's grab our pencils and paper and learn how to draw Shippo!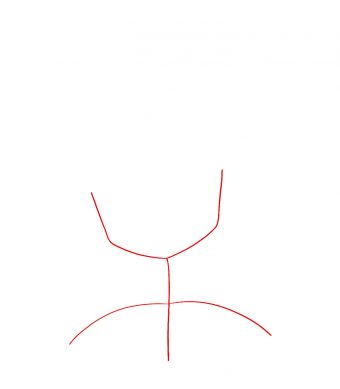 Step 1
To get Shippo started, we will first need to draw a diamond shape for his head, with a line running straight down beneath it, and another horizontal line crossing that. These lines will serve as basic anchor points for Shippo's head, body, and legs.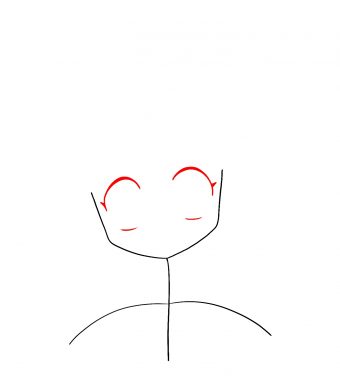 Step 2
Draw Shippo's upper and lower eyelids in the center of his face. Shippo has huge eyes, so be sure to keep his upper and lower eyelids far apart.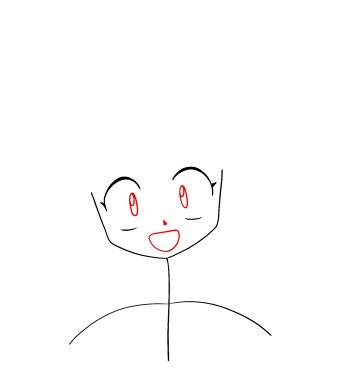 Step 3
Next, draw a small oval shaped pupil in each of Shippos' eyes, a very tiny triangular nose, and a half-circle shape for Shippo's mouth.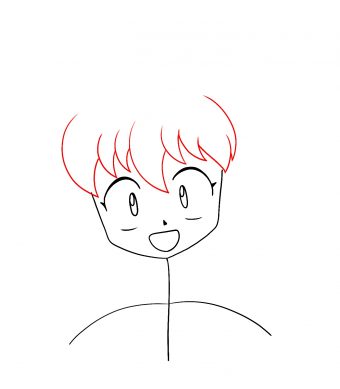 Step 4
Now we will need to draw several jagged clumps of hair hanging around Shippo's face.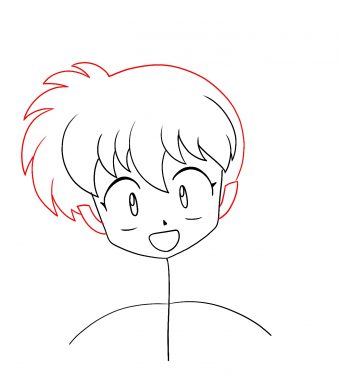 Step 5
Next, draw the outer part of Shippo's hair along with tiny pointed ears right beneath his hairline.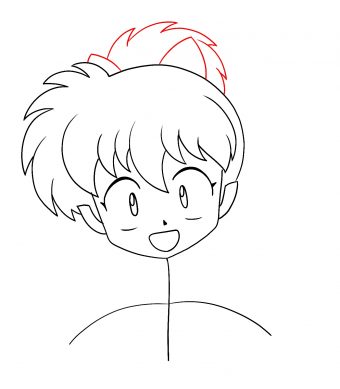 Step 6
To finish his head, draw Shippo's fox-like ears on top of his head and a small tuft of hair in the back of his head.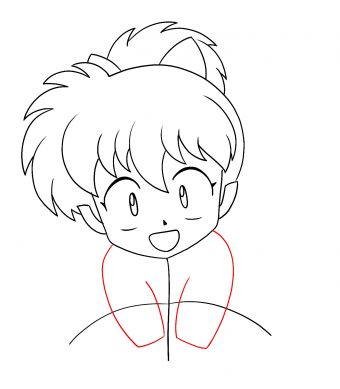 Step 7
Starting beneath his face, draw the outline of Shippo's sleeves. He is going to be seated in this position, so draw his sleeves pointing toward the center line from the first step.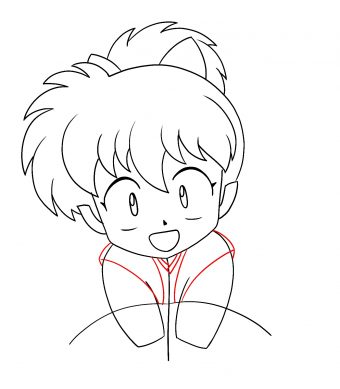 Step 8
Next we will need to draw the upper part of Shippo's robe and collar.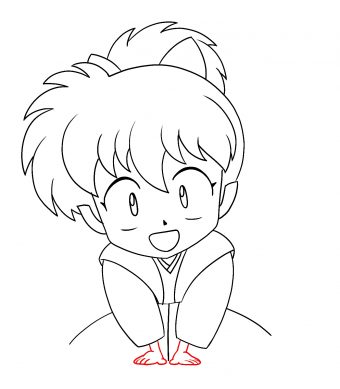 Step 9
Draw shippo's two very small hands resting flat on the ground.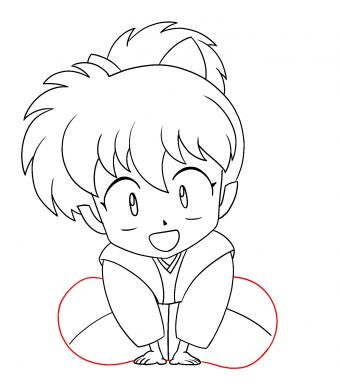 Step 10
To make Shippo's legs, draw two large circles on each side of his body. Follow the general direction of the guidelines we drew in the first step.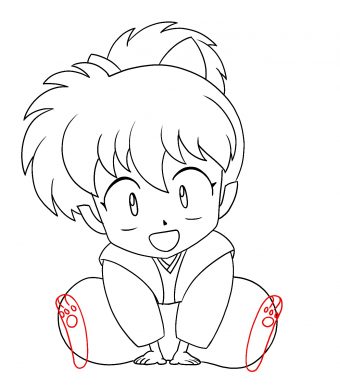 Step 11
At the end of each of the circular legs, draw Shippo's long oval shaped feet. Since he is a kitsune, he has many of the features of a fox which we can see in his feet.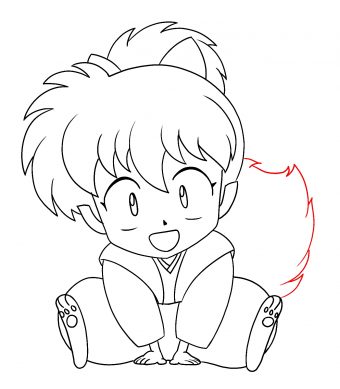 Step 12
Finally, draw a large tuft of hair behind Shippo for his big fluffy tail.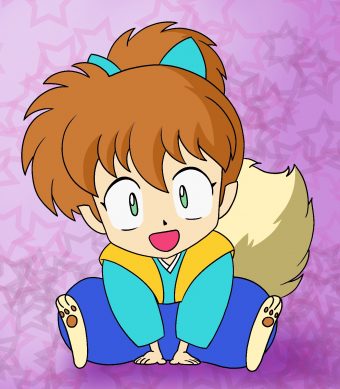 Step 13
Now all that's left to do is color Shippo. Light blue for his robe, dark blue for his pants, light colored skin, and brown hair. And there you have it, he's complete! I hope you had fun learning how to draw Shippo with me. If you missed it, be sure to check out my tutorial on how to draw Inuyasha too. Happy drawing!
---