Hey everyone, back with another anime tutorial– this time we will be learning how to draw Portgas D. Ace from One Piece. If you've landed on this tutorial, you probably know all about the anime/manga One Piece, so let's skip all the introduction. Grab your pencil and let's learn how to draw Portgas D. Ace!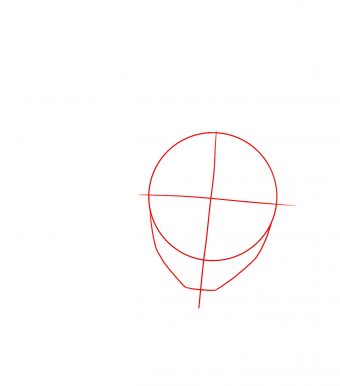 Step 1
The first step in drawing Ace is to draw a circle for his face with two lines crossing the center to guide us in placing his features later. Also, give Ace a nice squared off jaw underneath the circle of his head.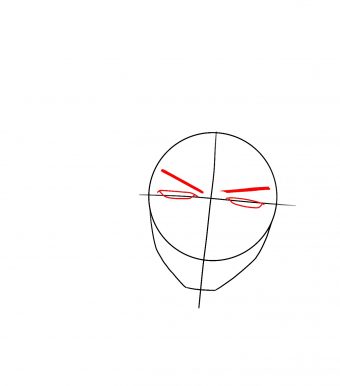 Step 2
Next, draw two narrow eyes resting on the diagonal guideline of Ace's face. Also draw a thin eyebrow above each of Ace's eyes.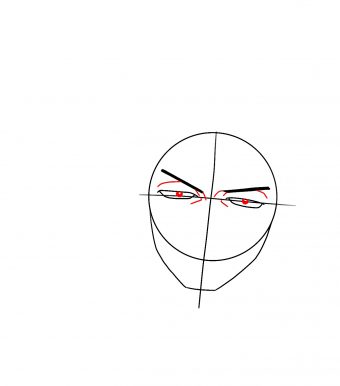 Step 3
Draw a very tiny pupil inside each of Ace's eyes and draw a few defining lines around each eye.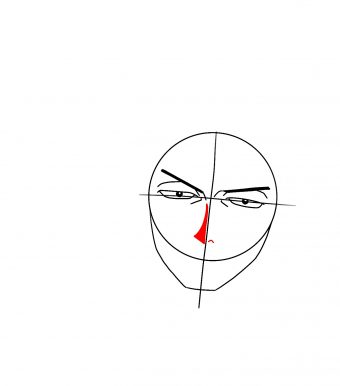 Step 4
Next, draw a triangular shape along the vertical line to create the shadow of Ace's nose.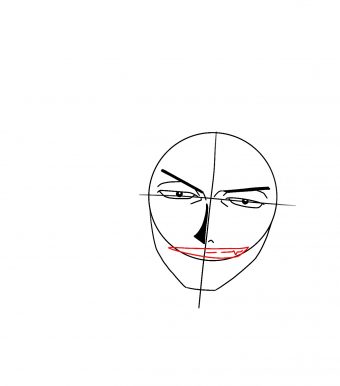 Step 5
Along the bottom line of the circle of his head, draw Ace's smiling mouth. We will also need to put a squiggly line inside Ace's mouth to suggest his clenched teeth.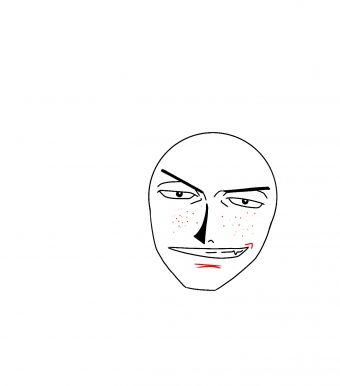 Step 6
To finish Ace's face, draw a few smile lines around his mouth and give him plenty of freckles on his cheeks.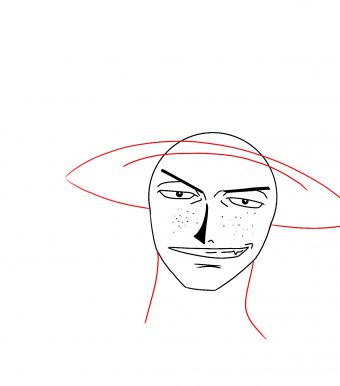 Step 7
Next, draw Ace's neck extending downward from his jawline. Also, draw a large curved shape around the top of Ace's head for the brim of his hat.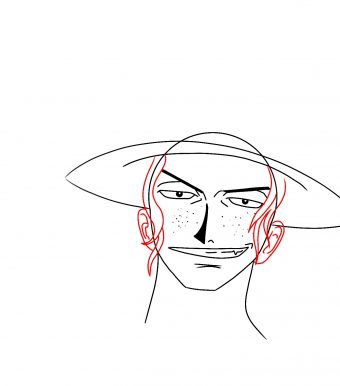 Step 8
Next, draw a few strands of hair on each side of Ace's face, with a small oval shaped ear on each side of his head.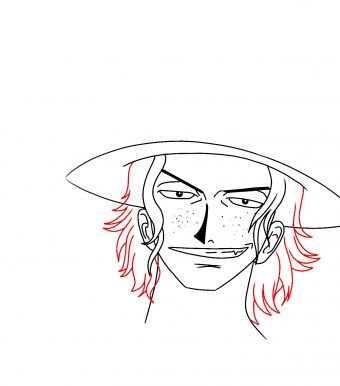 Step 9
Draw several more large clumps of hair hanging around Ace's neck. Don't worry about making his hair look perfect, it should look a little bit messy.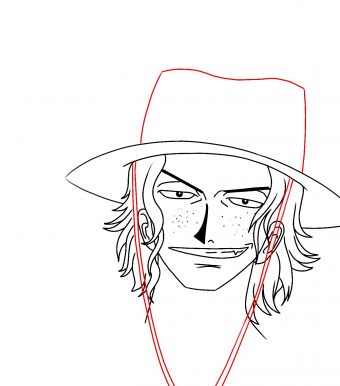 Step 10
Next, draw the top part of Ace's hat, and a long band hanging down below the brim of his hat.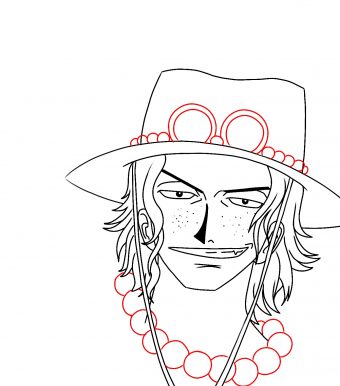 Step 11
Draw about a dozen large circles around Ace's neck for his thick necklace. Also, do the same around his hat, but leave a little space in the center of his hat for two much larger circles.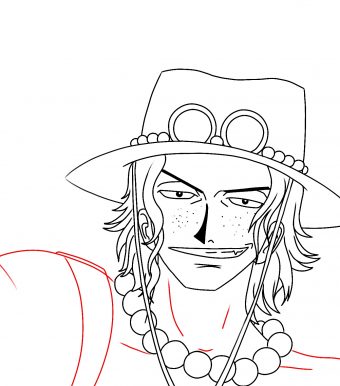 Step 12
At this point, Portgas D. Ace is basically done. All we have left to do is to draw a couple of lines to define his shoulders and his neck a little bit.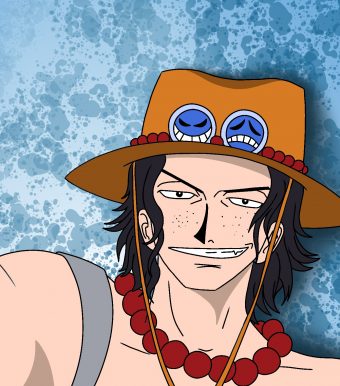 Step 13
Finally, give Ace a little bit of color. A peach tone for his skin, orange for his hat, and deep red for his necklace. And there you have it, he's done! I hope you enjoyed drawing Portgas D. Ace with me. If you had fun with this tutorial, be sure to come back for plenty more, and as always, happy drawing!
---