Today I'll be showing you how to draw Peter Griffin– a television icon, and one of my favorite characters on tv. Peter is the central character of the super popular animated show, Family Guy, and he's always getting himself and his family into mischief. So, without further introduction let's learn how to draw Peter Griffin!
Step 1
To get Peter started, we will first need to draw a circle for his body, and a large oval shape above that for Peter's head and neck.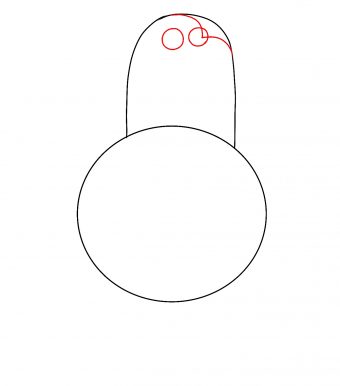 Step 2
Next, draw Peter's small circular eyes near the center of his head, and draw a line that will cut out Peter's cheek and forehead.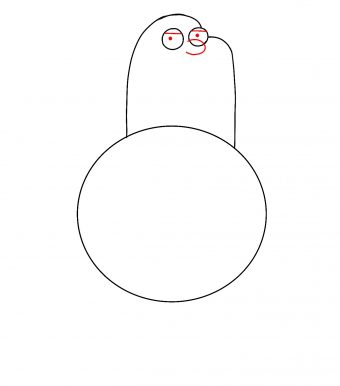 Step 3
Draw a small half oval for Peter's nose, and give him a couple of eyelids and a pupil in each eye.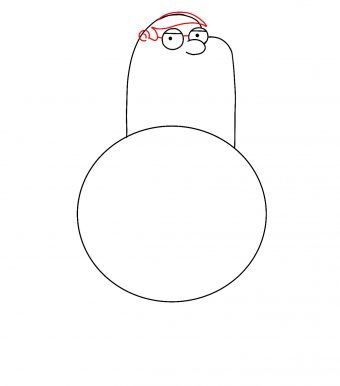 Step 4
Next, draw the outline of Peter's head along with a small circular ear. Also, Peter wears glasses, so we will need to draw a thin line connecting his eyes and a line running between his left eye and his ear to form the frames of his glasses.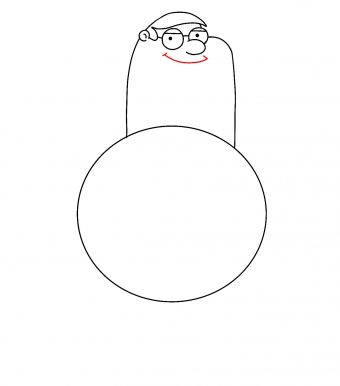 Step 5
Next, draw an upward curved line for the top lip of Peter's mouth.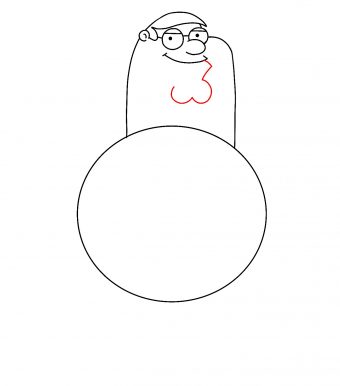 Step 6
Finish drawing the bottom half of Peter's mouth, and his chin.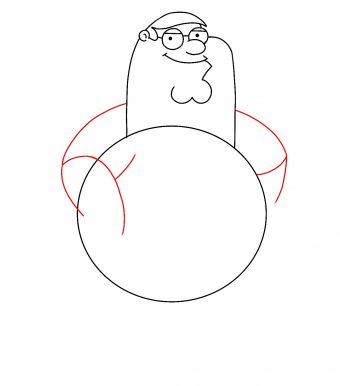 Step 7
Now that Peter's head is done, we will move downward a little and draw the outline of his arms.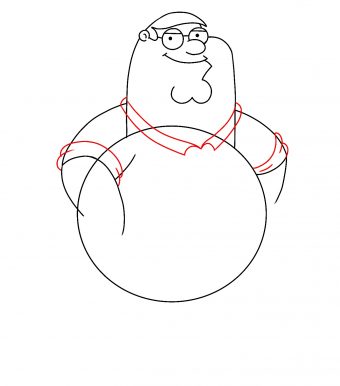 Step 8
Draw Peter's collar and his sleeves on each arm to separate his shirt from the rest of his body.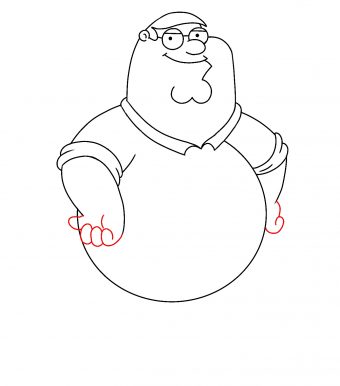 Step 9
Draw four very simple fingers on each of Peter's hands. As you can see in the image, Peter's right arm is tucked behind his body slightly, so you will only be able to see one of his fingers on that hand.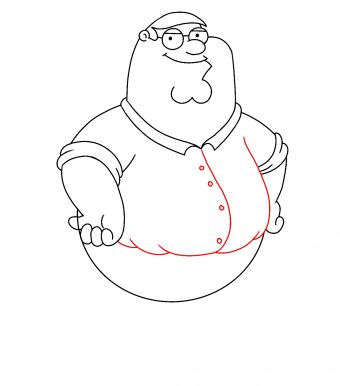 Step 10
Finish drawing Peter's shirt by drawing a line down the center of his body, and another wavy line cutting across his body horizontally. And don't forget to give him a few buttons too!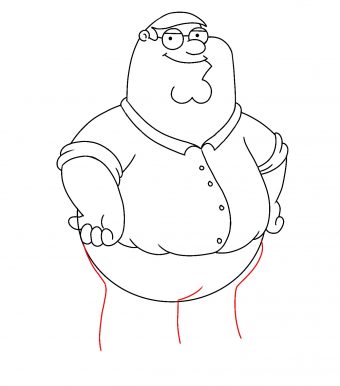 Step 11
Draw the outline of Peter's legs beneath his body. Be sure to keep his legs fairly short and wide to keep his stocky appearance.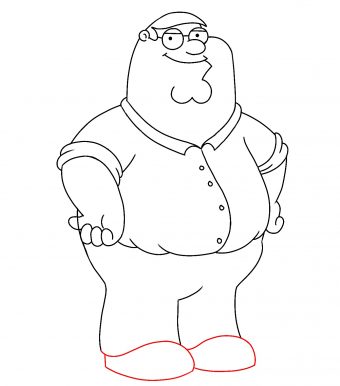 Step 12
Next, draw two simple oval shapes at the base of each of Peter's legs for his shoes. He doesn't ever show any shoelaces or soles, so be sure to keep his shoes super simple.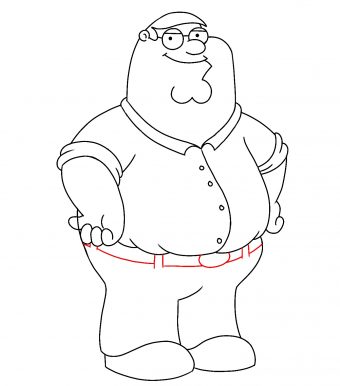 Step 13
Lastly, give Peter a belt that sits just below his shirt.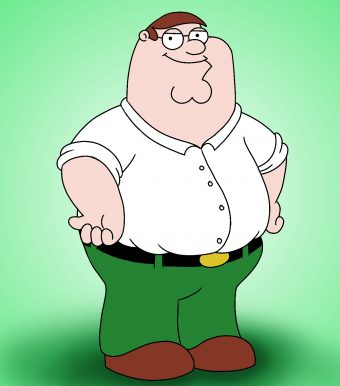 Step 14
Finally, give Peter a little bit of color, and he's all ready to get into some more nonsense! I hope you enjoyed learning how to draw Peter Griffin with me. If you had fun with this tutorial, be sure to share it on social media and stop back for more. And as always, happy drawing!
---