Today's tutorial is another reader request. This time around I'll be showing you how to draw Peridot from Steven Universe. Peridot began as one of the show's villains, on a mission to kill Steven and the rest of the gems. But, she has since redeemed herself and took her place as one of Steven's friends. So, without further intro, let's learn how to draw Peridot!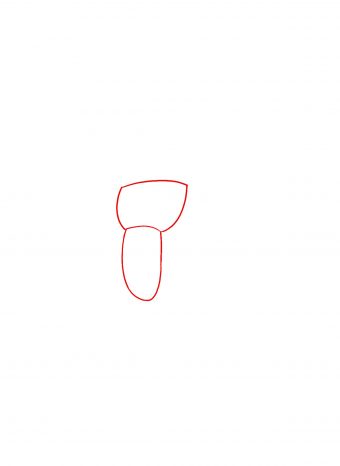 Step 1
To get Peridot started, we will first need to draw her midsection using two simple shapes. An oval for the lower part, and a more square shape for the upper part.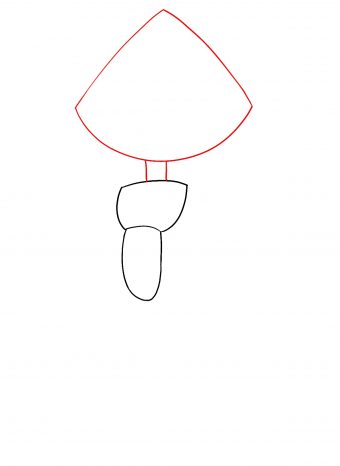 Step 2
Next, draw a large triangular shape for Peridot's head, and a small neck connecting her head and body.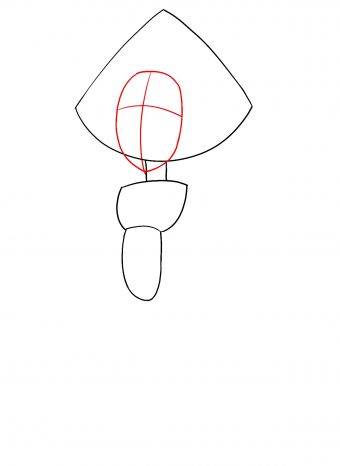 Step 3
Draw an oval shape in the center of her head for her face. Also, it helps to divide her face using two lines so that we can correctly place her facial features.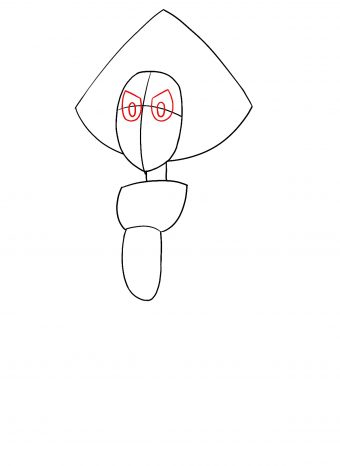 Step 4
Draw Peridot's two large oval shaped eyes. She is usually seen with a scowl or angry look on her face, so we will draw the ovals with a flat edge on top to give her eyes a slightly angry appearance.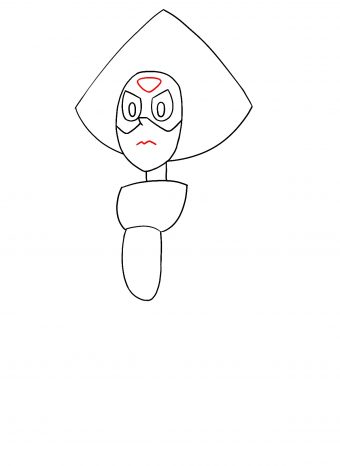 Step 5
Next, draw a thin line for Peridot's mouth, and a small triangular gem on her forehead.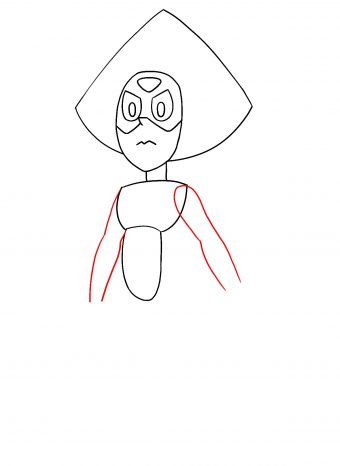 Step 6
We now need to draw the outline of Perido't arms. Her arms should stop about at the bottom of the oval of her midsection.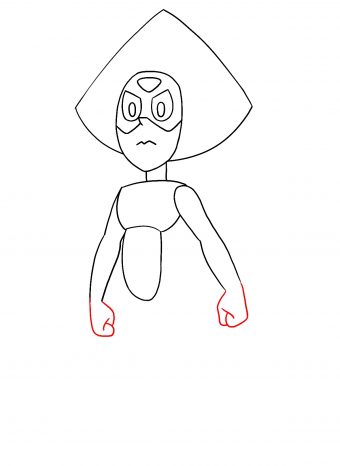 Step 7
For this pose we will be drawing Peridot's hands clenched into fists as shown in the image. What makes this pose a little easier is that each of her hands is a solid shape and we don't have to worry about drawing any fingers.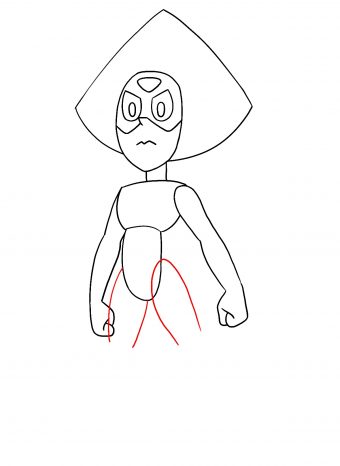 Step 8
We will be giving Peridot her legs in two parts. First we need to outline the upper part of her thighs connected to her midsection.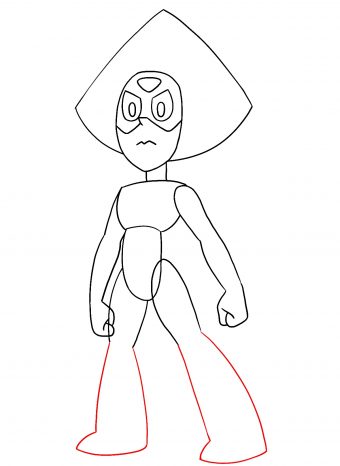 Step 9
Next, draw the lower part of her legs including her feet. Peridot's legs should become much thicker near the bottom than they are at the top.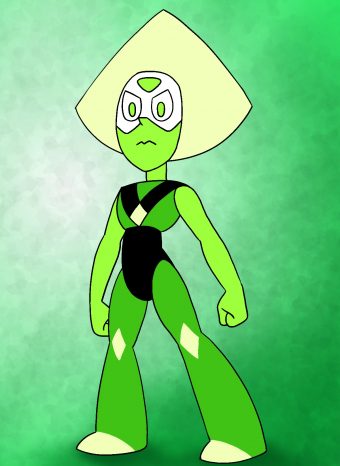 Step 10
Finally all that's left to do is give Peridot a pop of color. She is mostly a bright lime green color, with some accents of black and beige. And if you've followed each step, you should have a pretty decent looking character! I hope you enjoyed learning how to draw Peridot from Steven Universe. If you liked this tutorial, be sure to come back for plenty more, and as always, happy drawing!
---