Today I'll be showing you how to draw Johnny Bravo—the smooth talking, wannabe lady killer that every 90's kid remembers fondly. Johnny Bravo is a dim-witted, shallow guy who never had much luck with the ladies. But what he lacked in dating skills, he made up for in confidence. So grab you pencils, paper, and let's learn how to draw Johnny Bravo!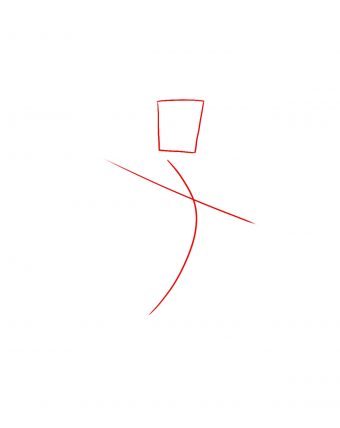 Step 1
To get Johnny Bravo started, we are first going to draw a square shape for his head, and two lines to curved lines under that to give us an anchor point for his chest and shoulders.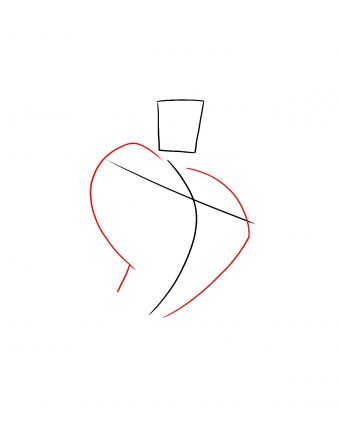 Step 2
Next, draw the outline of Johnny's midsection following the curved line from the last step.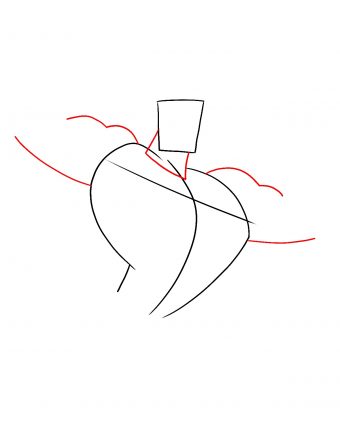 Step 3
Draw Johnny Bravo's large upper arms, and give him a squared neck connecting his body and head.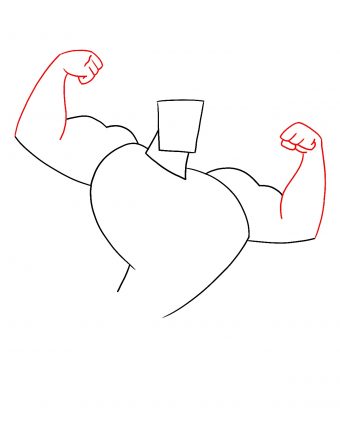 Step 4
Next, draw Johnny Bravo's forearms and hands curled into fists.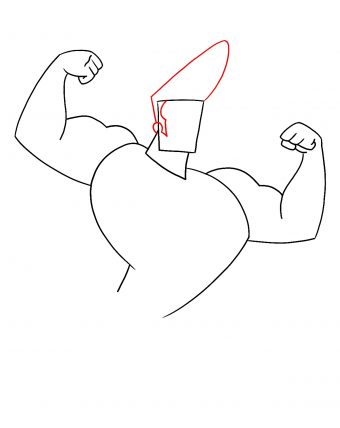 Step 5
Now it is time for us to give Johnny his trademark hair. Draw Johnny's hair as a large triangular shape that is about as big as his head, with his sideburns coming down along the side of his face.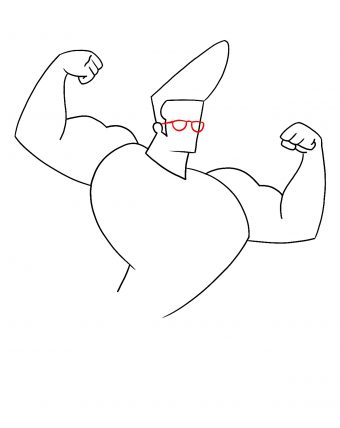 Step 7
Johnny Bravo loves his sunglasses, so we will need to create these by drawing two half-circles on his face, with a line that connects the lenses to his ears.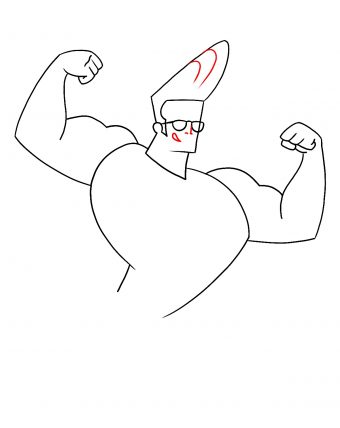 Step 8
To finish Johnny's head, we will need to draw a thin nose, an oval shape for his mouth, and a few lines in his hair.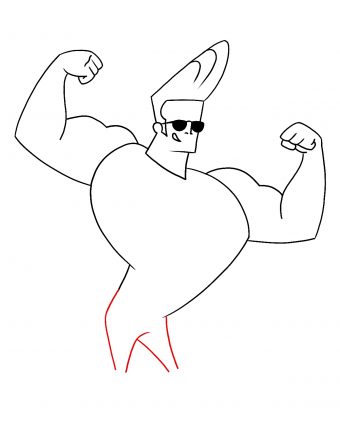 Step 9
Johnny Bravo is all chest/torso and no legs. I guess he never was told not to skip leg day! Draw Johnny's small hips and two very thin legs under his body.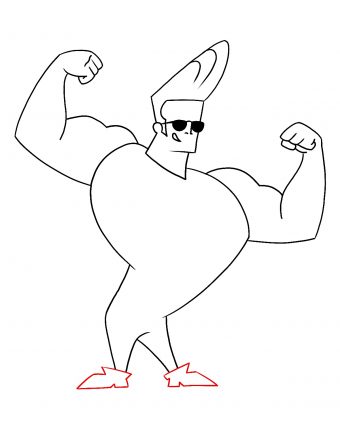 Step 10
Next, draw Johnny Bravo's large pointed boots.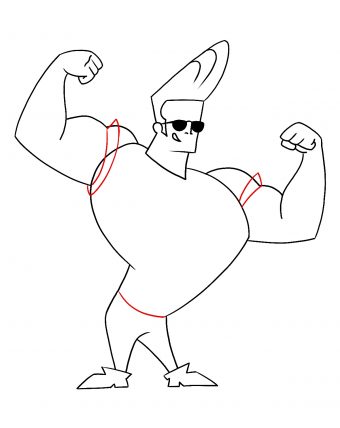 Step 11
We will finish Johnny's outfit by drawing a line around his waist to define his pants and shirt, and a rolled up sleeve on each of his arms.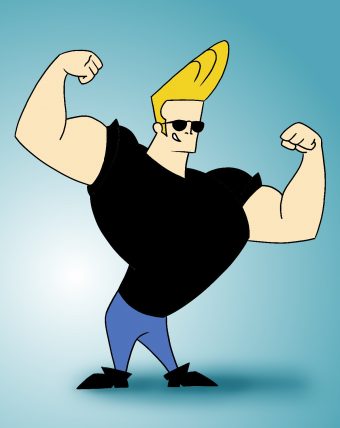 Step 12
Finally, give Johnny Bravo a little color. This step is pretty easy, since his outfit is mostly black with the exception of his blue jeans.
I hope you enjoyed learning how to draw Johnny Bravo with me. Be sure to share this tutorial on social media check back for plenty more tutorials. Happy drawing!
---