Hey guys, in this tutorial I'll be showing you how to draw Emporio Ivankov from One Piece. Ivankov is also known as Okama King, and is one of the more colorful and interesting characters in One Piece. I also love his aesthetic since he reminds me so much of Frank N. Furter from Rocky Horror Picture Show! Anyway, let's get down to business and learn how to draw Emporio Ivankov!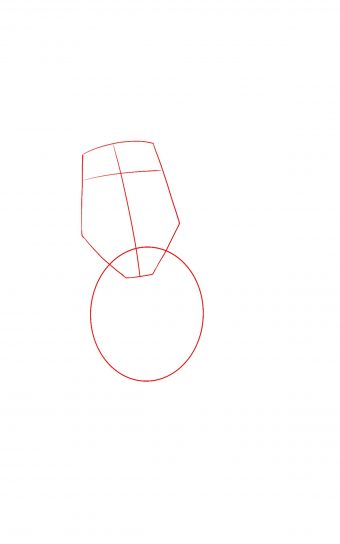 Step 1
To get Ivankov started, we will first need to draw an oval shape for his body, and another hexagon shape on top of that for his huge head.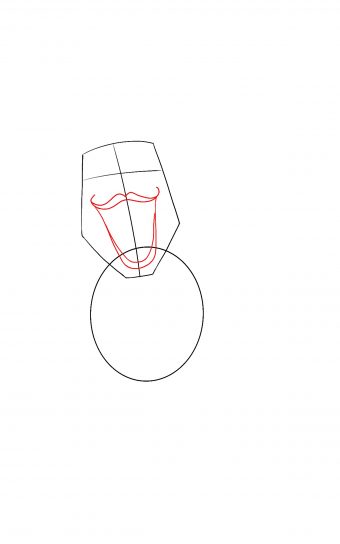 Step 2
Next, draw Ivankov's large mouth which takes up a little more than half the area of his face.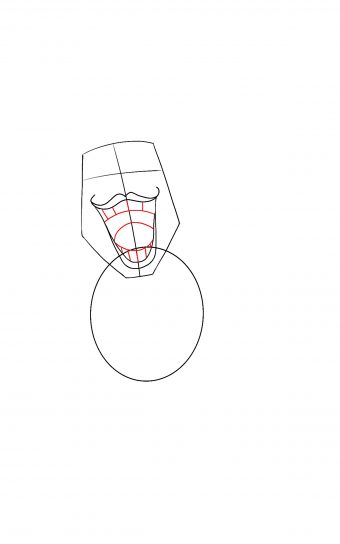 Step 3
Inside Ivankov's mouth, draw several very large teeth, and a half circle for his tongue.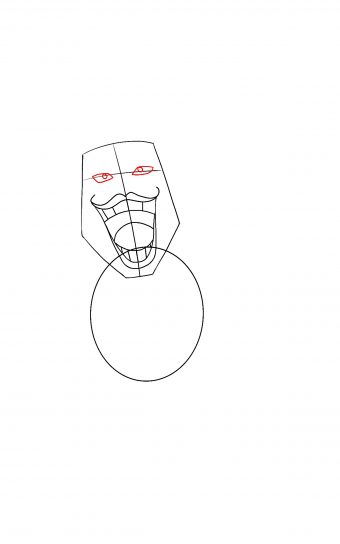 Step 4
Draw two rectangular shapes above Ivankov's mouth for his eyes, with a small circle in each one for the pupil.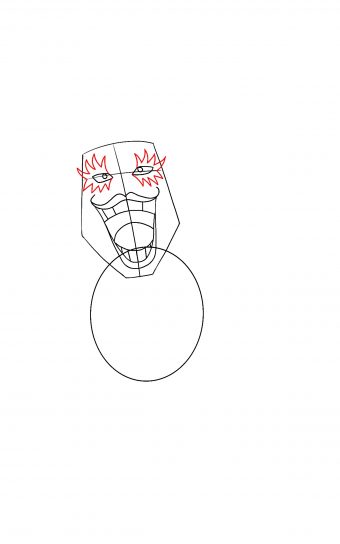 Step 5
Draw several large spiked eyelashes extending outward in a burst around each of Emporio Ivankov's eyes.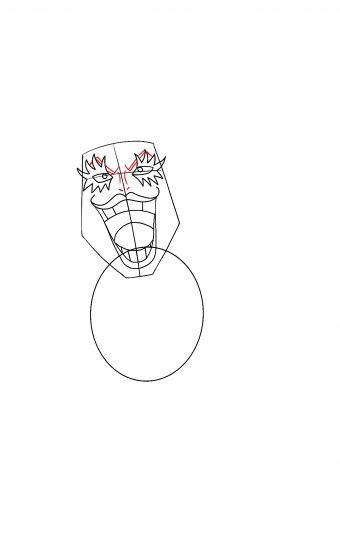 Step 6
Above each of his eyes, draw Ivankov's thin eyebrows, and two small lines above his top lip for his nostrils.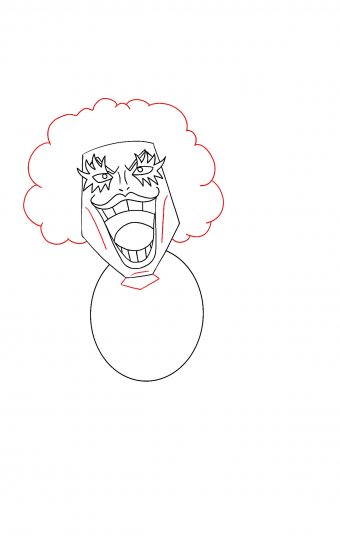 Step 7
To finish Ivankov's head, give him a pointed chin, and draw the outline of his fluffy hair surrounding his face.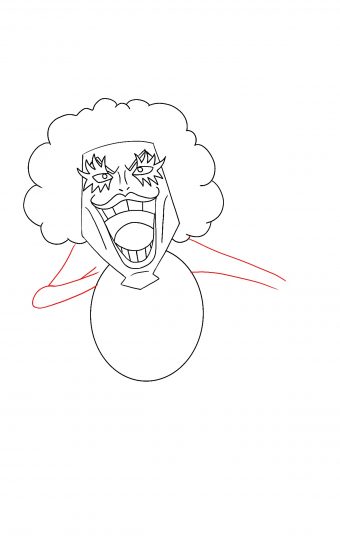 Step 8
Next, draw the outline of Emporio Ivankov's arms extending from the area where his head and body meet. Ivankov doesn't really have a neck, so it looks as if his arms are sticking out from below his jaw.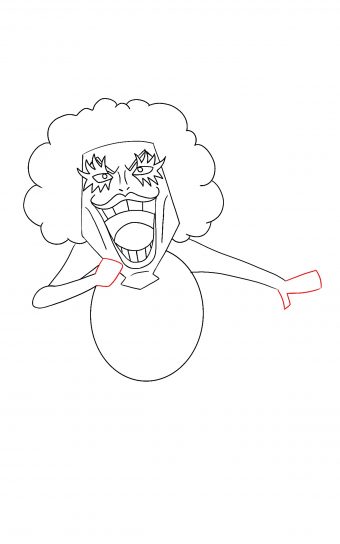 Step 9
Draw a square shape at the end of each of Ivankov's arms for his hands.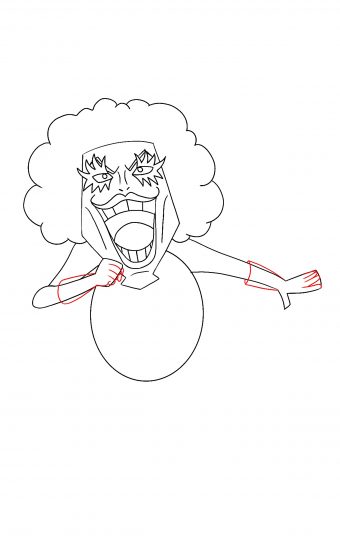 Step 10
Using the square shapes from the last step as a guide, draw each of Ivankov's five fingers, and draw the outline of the upper part of his gloves.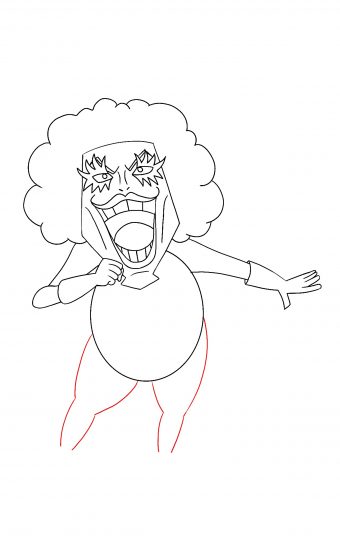 Step 11
Next, draw Ivankov's legs right below the oval shape of his body. Ivankov has very stubby legs that are thick near his body, and very thin toward the ground. This almost gives him a baby-like appearance.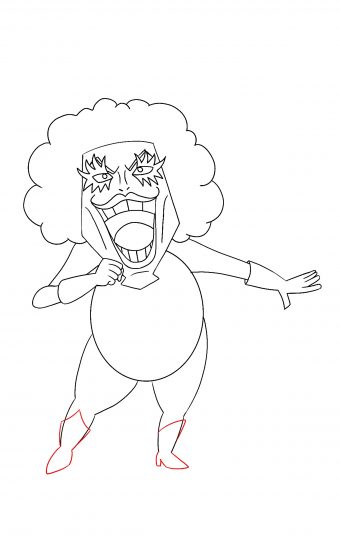 Step 12
Draw the lower part of Ivankov's legs, including his boots.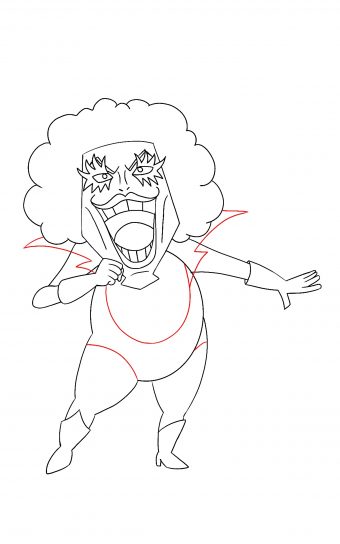 Step 13
Draw the outline of Ivankov's leotard with a very large spiked collar sticking out from each side of his head.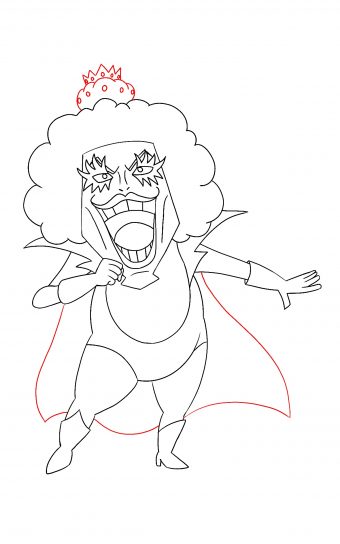 Step 14
Just about done now! All that's left to do is to give Ivankov a long, flowing cape, and a small crown that sits on top of his massive head.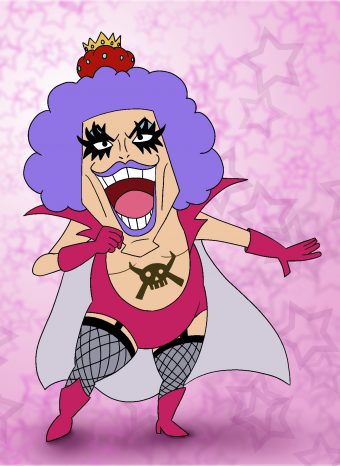 Step 15
Finally, give Ivankov a little color. He's a brightly colored character, so don't be afraid to go big! Give him some purple hair and lips, with bright pink for his leotard, boots and gloves. And there you have it, he's all done! I hope you enjoyed learning how to draw Emporio Ivankov with me. I have plenty more One Piece tutorials posted, so be sure to go check them out! Happy drawing!
---