Hi there, and welcome back to another tutorial! Today I'll show you how to draw Boo the ghost from Super Mario. If you've ever played any of the Super Mario games, then you've definitely ran into Boos before. They are the sneaky little guys who live in the Bowser's castle and chase you when you look away. I have both sweet and sour memories of this little guy, but I still love him anyway. So without further introduction, let's learn how to draw Boo the Mario ghost!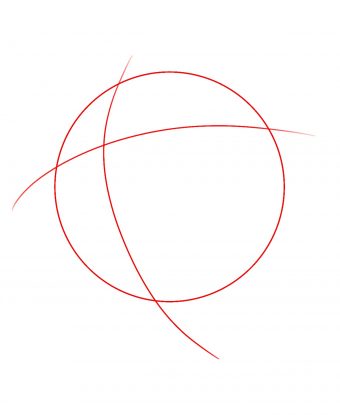 Step 1
The first step to draw Boo is to draw a nice circle with two crossing lines dividing it. Try to make this circle as round as possible—use the bottom of a glass or something round if you need to.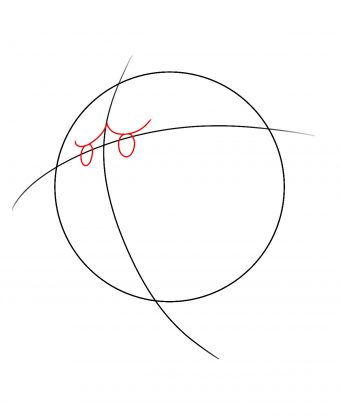 Step 2
Next draw a "W" shape for Boo's eyebrows and two small ovals for his eyes.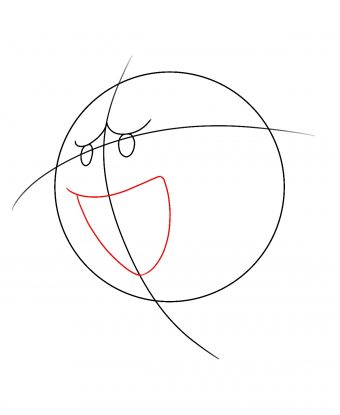 Step 3
Next, draw Boo's very large mouth. His mouth should take up roughly the bottom half of his body.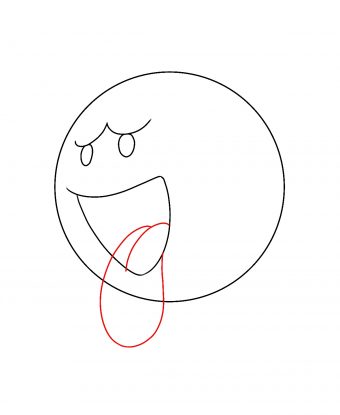 Step 4
Draw a large tongue hanging out of the bottom of Boo's mouth. As you can see in the image, Boo's tongue is so long that it actually hangs down past his body.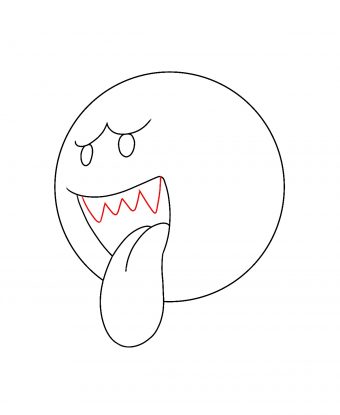 Step 5
To finish Boo's mouth, draw four jagged teeth across the top edge of the mouth.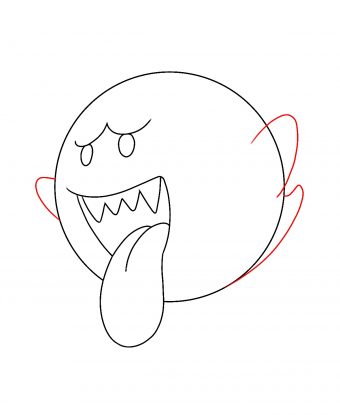 Step 6
Next we will need to draw two short stubby arms, and a tiny little tail at the back of Boo's Body.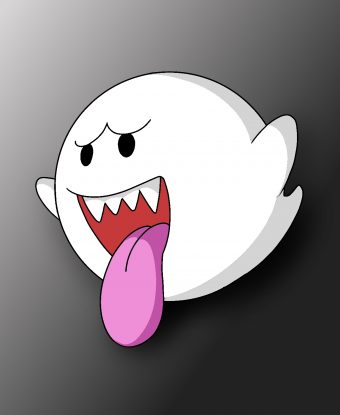 Step 7
All that's left to do now is to give Boo a little color. And of course since he's a ghost, Boo's body will stay white. The only color will be his red mouth and pink tongue. As you can see from my image, I've added a little bit of grey shading around Boo's body just to make him look a little more interesting.
And that's that! I hope you've enjoyed drawing Boo the Mario Ghost with me. If you liked this tutorial, be sure to share it on social media and come back for more! And as always… happy drawing!
---