Hey guys, today I'll be showing you how to draw baby Moana from the Disney movie, Moana. Moana is such a great movie that centers around Polynesian culture, and it is definitely a must-watch for any Disney fan. So without further intro, grab your pencils and let's learn how to draw baby Moana!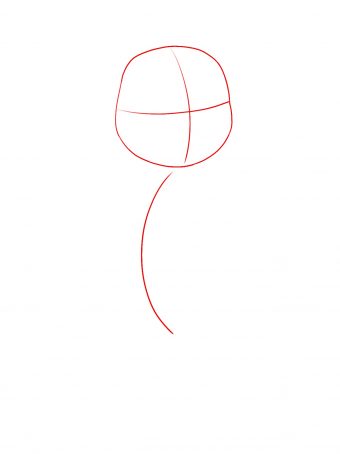 Step 1
To get Baby Moana started, we will first need to draw a thin curved line which will help define the shape of her midsection. On top of that line, draw a circle that is divided with two lines for Moana's head.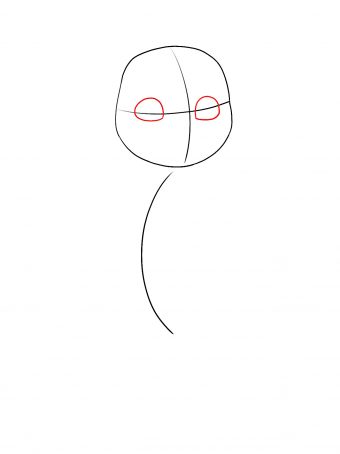 Step 2
Next, draw Baby Moana's large almond shaped eyes along the horizontal guideline of her head.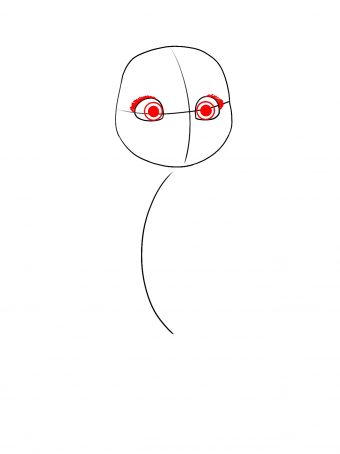 Step 3
Inside each of her eyes, draw Moana's iris and pupil, and give her some thick eyelashes.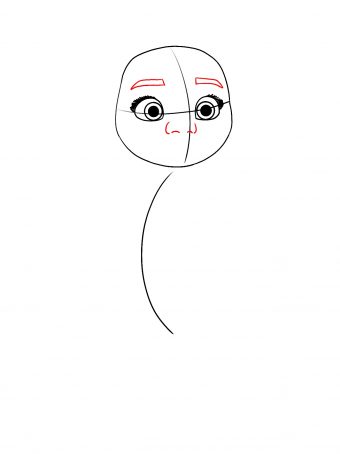 Step 4
Next, draw the outline of Baby Moana's nose and nostrils, as well as her eyebrows. Moana has very defined eyebrows, so don't be afraid to go heavy on them.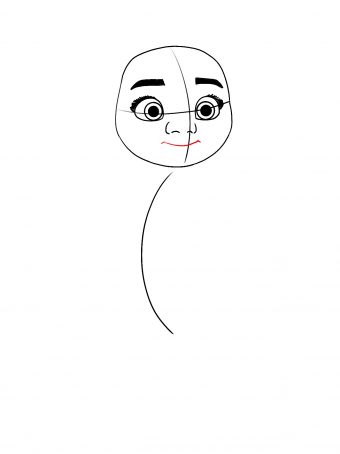 Step 5
Next, draw a very simple curved line under Baby Moana's nose for her mouth.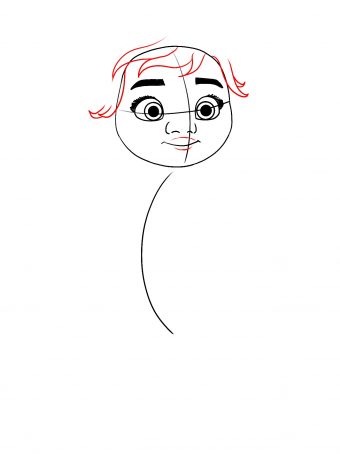 Step 6
Draw the outline of Baby Moana's lips, and give her some messy clumps of hair around her face. You can make these clumps of hair a little messy to give her a "beachy" look.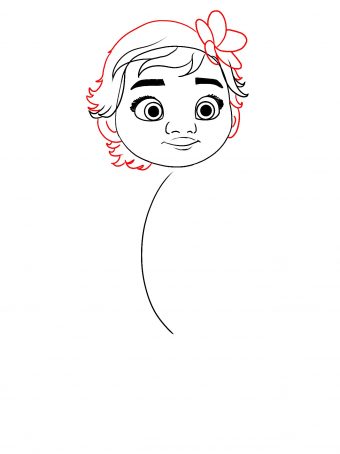 Step 7
Draw the rest of Baby Moana's hair, her round ears, and give her a small flower in her hair.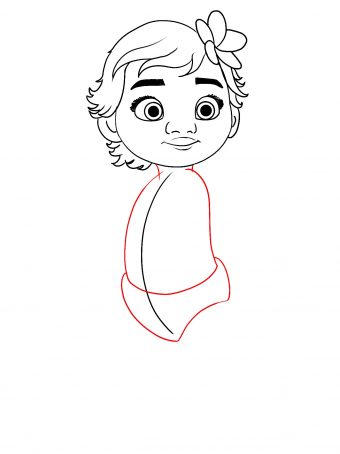 Step 8
Follow the curved line from the first step and draw the outline of Baby Moana's body including her diaper.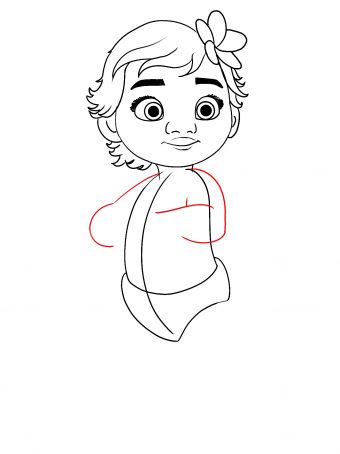 Step 9
Next we will need to draw Moana's upper arms. We are keeping her arms high up a little bit, so that we can pose her holding a seashell later.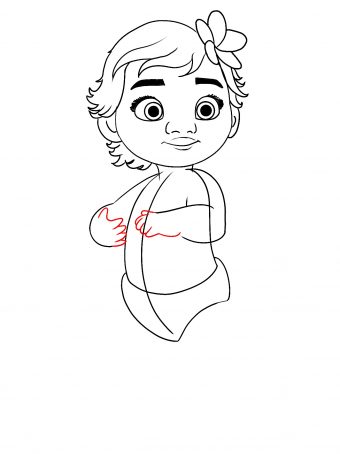 Step 10
Next, draw Baby Moana's fingers. Since she is a baby after all, make sure to keep her fingers short and a little chubby. Adult size fingers don't look great on a baby!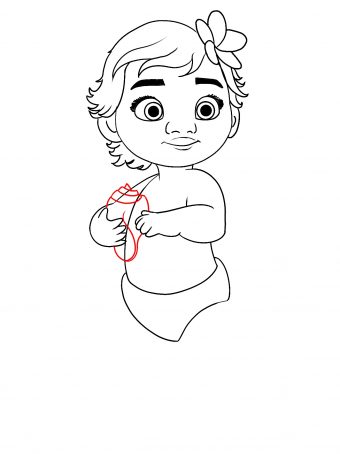 Step 11
Now we can go ahead and draw the seashell between Baby Moana's hands. Draw the shell with a large opening at the bottom, and a spiral toward the tip.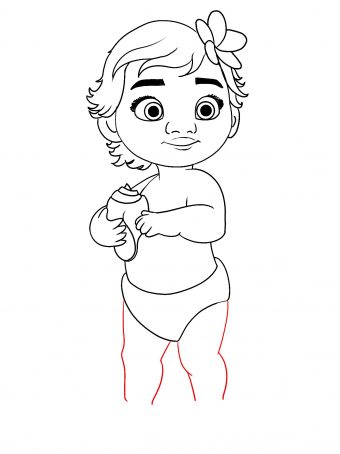 Step 12
Now it is time to give Baby Moana some legs. Make sure to keep her legs short and stubby just like her arms to give her a baby-like look.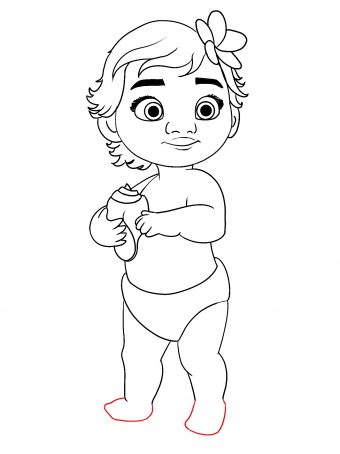 Step 13
Next, draw two square shapes at the end of Baby Moana's legs to serve as the outline of her feet.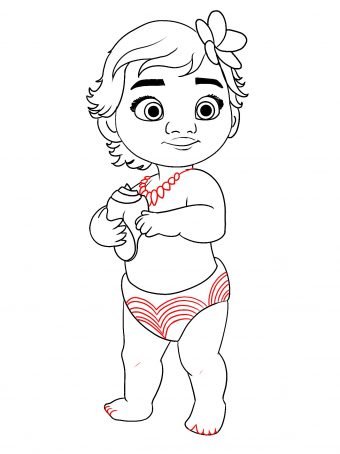 Step 14
Lastly, follow the outline of her feet, and draw Baby Moana's toes, the pattern on her diaper, and give her a seashell necklace.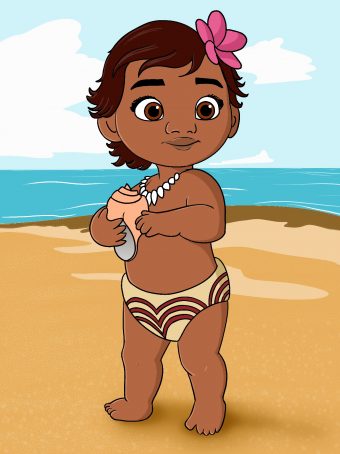 Step 15
Give Baby Moana a little bit of color and she's done! I put her in a beach scene (of course!) but you can feel free to do whatever you want. I hope you had fun learning how to draw Baby Moana with me. Be sure to stop by for many more tutorials, and happy drawing!
---