Hey guys, today I'll be showing you how to draw a hammerhead shark. Hammerheads are one of the most recognizable fish in the sea due to their crazy looking faces, and they just happen to be my favorite kind of shark. So get your pencil and paper ready and let's learn how to draw a hammerhead shark!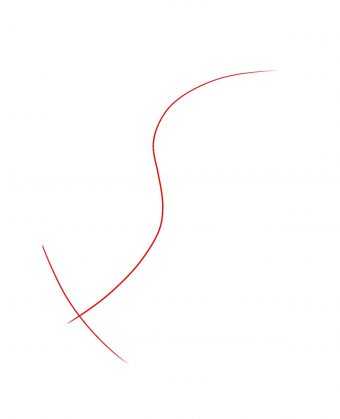 Step 1
To get our shark started we will first need to draw the gesture line that we will follow to give us the basic shape/position of the shark. The long line is for the body, and the short line will become the head.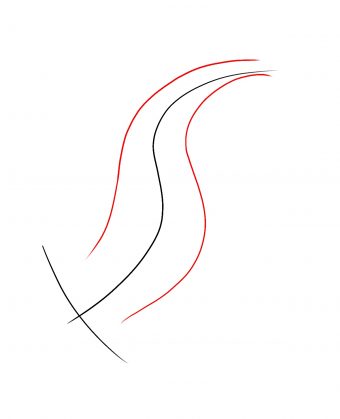 Step 2
Next, follow the gesture line and draw the hammerhead shark's body. Make sure that his body is thicker near the head, and very skinny near the back.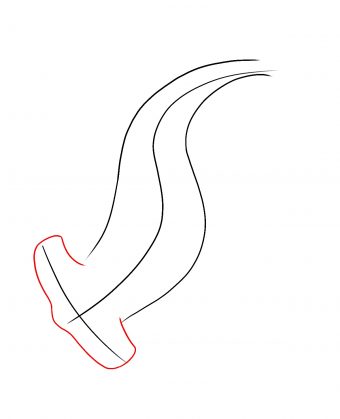 Step 3
Now draw the hammerhead's… well… hammer-shaped head! As you can see from the image, the shark's head is not perfectly straight, rather it curves backward toward the body a little, and also has a small bump in the center of the head.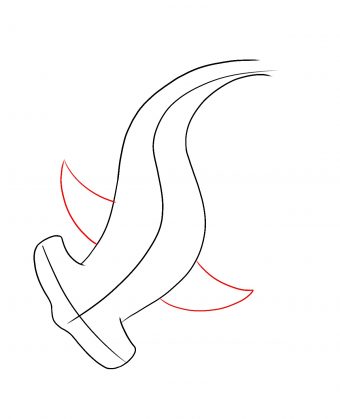 Step 4
Next, draw the hammerhead's two largest front fins, called the pectoral fins. These should be shaped like triangles that bend backwards just a little bit.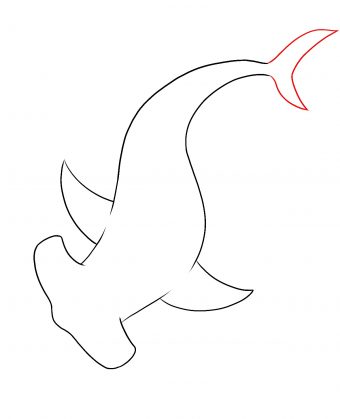 Step 5
Draw the hammerhead's thin, sleek tail at the back of it's body. The tail is made of two parts. The top part of the fin should be the longest, and the bottom part should be a little bit shorter.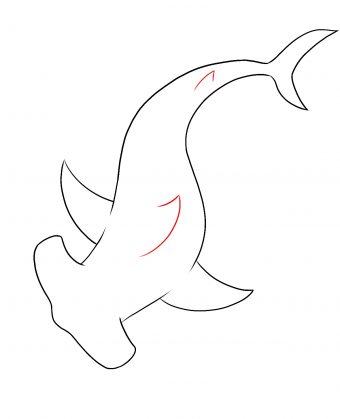 Step 6
Next, draw the two fins that sit on top of the hammerhead's body. The largest fin is the dorsal fin, and this should sit right behind the shark's head. The fin closer to the tail should be much smaller.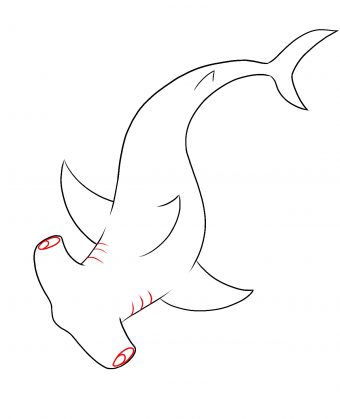 Step 7
Lastly, we need to draw the hammerhead shark's tiny eyes on each side of its head, and a few gill slits.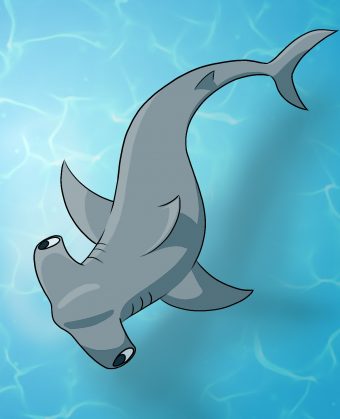 Step 8
Give your hammerhead a little color, and he's done! Like most sharks, hammerheads are gray on top and white on the bottom. But since we can only see the top of the shark in this pose, I've made my shark completely gray. I hope you enjoyed learning how to draw a hammerhead shark with me! Be sure to stop back for plenty more tutorials, and as always, happy drawing!
---