Hi everyone, today I'll be showing you how to draw a sloth! Sloths are one of the internet's favorite animals, and mine too! I love their tiny little faces and I envy their lazy lifestyle. Anyway, grab your pencil and let's get drawing!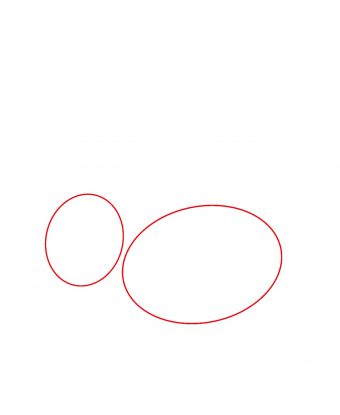 Step 1
We will start off easy like always. Draw a large oval for the sloth's body, and a circle next to it for its head.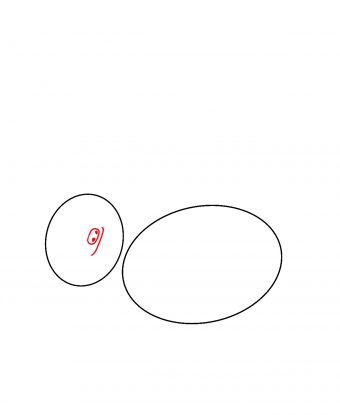 Step 2
Next, give your sloth a pig shaped nose and draw a thin line beneath that for the sloth's mouth.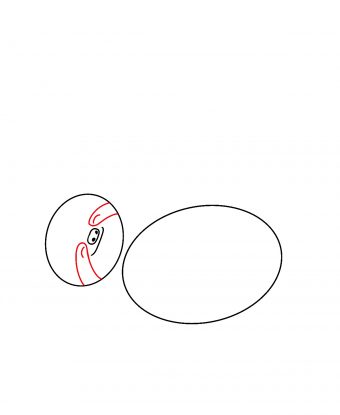 Step 3
Now we need to give our sloth his trademark mask. Draw two long oval shapes starting at the edge of the sloth's head, pointing toward the nose. We will also need to draw a small slit in each oval for the sloth's eyes.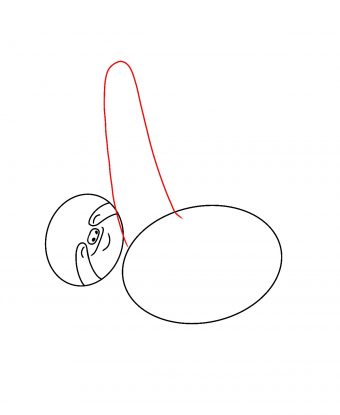 Step 4
Sloths have super long arms that they use to hang themselves from branches. We will give our sloth arms by drawing a very long oval shape extending upward past his body.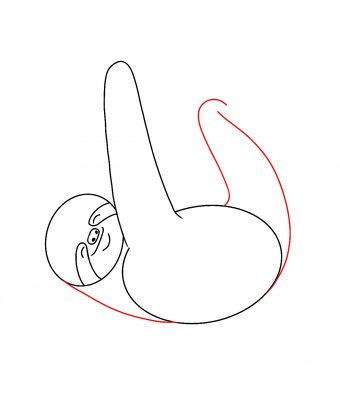 Step 5
Next, draw a line connecting the sloth's head to his back. Also, we will need to draw the sloth's back leg extending upward from the rear of his body. As you can see in the image, the sloth's back leg is a little bit curved and not nearly as long as his front leg.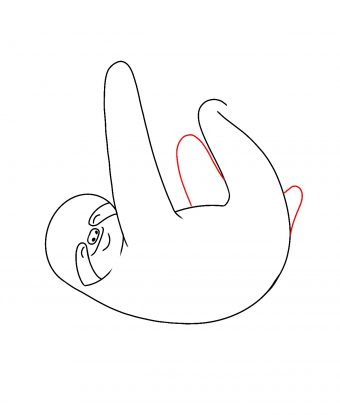 Step 6
Next, draw the sloth's tiny stubby tail, and another leg sticking up from behind his body.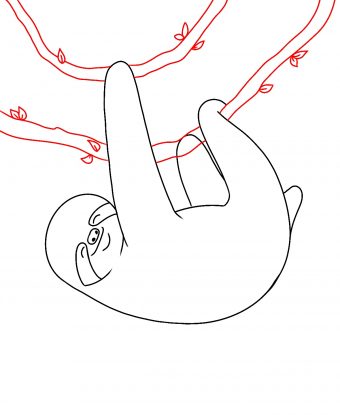 Step 7
Of course, our sloth can't be floating in mid-air! Draw a few vines for him to hang off of.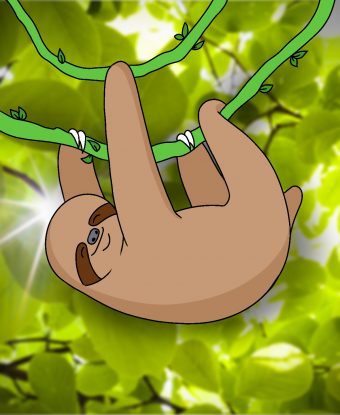 Step 8
Finally give your sloth a little color. Sloths are mostly either brown or a grayish color— but did you know that sloths can also sometimes be green? They move so slowly and have such thick fur that they can actually turn green from algae growing on their bodies!
I hope you enjoyed learning how to draw a sloth with me. If you enjoyed this tutorial, be sure to share it and come back for more! Happy drawing!
Just for fun…
Here's a compilation of some super cute sloths, you know, just because. Enjoy!
---