Welcome back! Today's tutorial will be on how to draw Tony Tony Chopper, the adorable reindeer from the One Piece Anime. One Piece is a crazy popular manga and anime series— and Chopper is definitely the cutest character of the bunch. So without further introduction, grab your pencil and let's draw Tony Tony Chopper!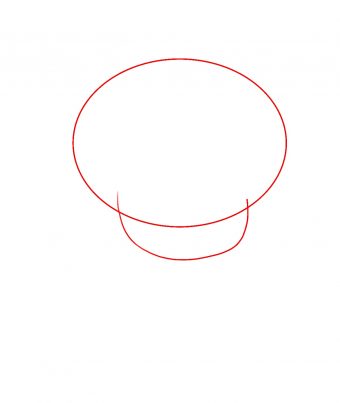 Step 1
To get Chopper started, we will first need to draw a large oval for his hat, and a small half circle underneath that for Chopper's head.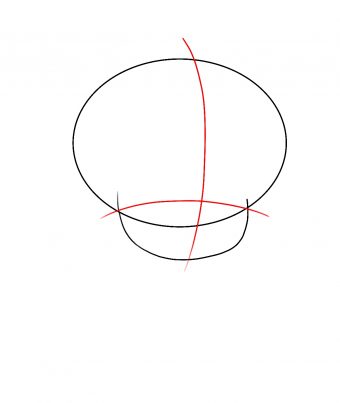 Step 2
Next, divide Tony Chopper's head into four sections as shown in the image. This will help us to properly place his facial features.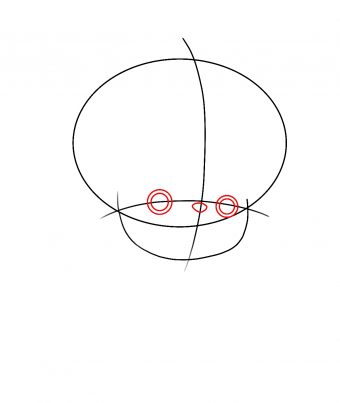 Step 3
Along the horizontal line, draw two circular eyes with a very large pupil in each one. Also, draw Chopper's nose sitting directly between his eyes on the vertical line.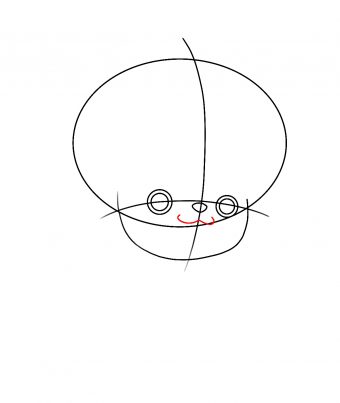 Step 4
Right below Chopper's nose, draw a "W" for the top part of his mouth.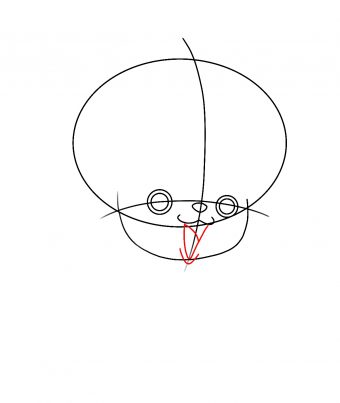 Step 5
To finish Chopper's mouth, draw a "V" shape for his open bottom jaw.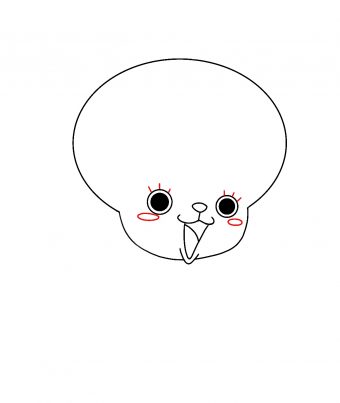 Step 6
We will add a little more detail to Chopper's face by drawing two small ovals for his blush marks, and also three very small eyelashes on each of Chopper's eyes.
Step 7
Now that we have Tony Tony Chopper's head finished, we can move onto his hat. Draw two long straps hanging down on each side of Chopper's face, and a thick rectangle above his eyes for the brim of his hat.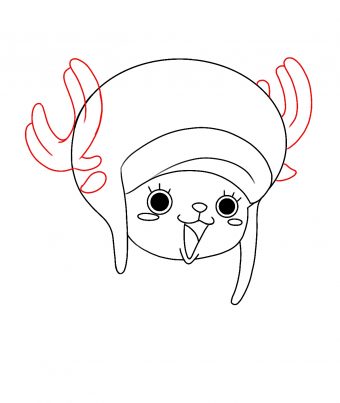 Step 8
Even though he doesn't really look like it, Chopper is actually a reindeer. So for this step, we need to draw him a nice set of antlers sticking out from his hat. Also, draw a small triangular ear under each of Chopper's antlers.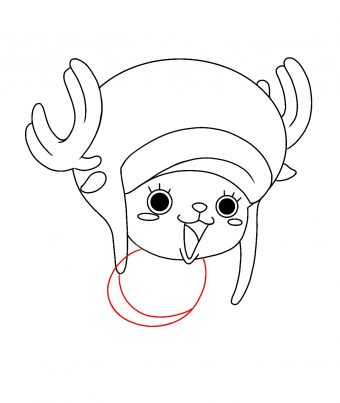 Step 9
Moving downward, we now need to draw a large oval for Chopper's body. I've also divided that oval in half to separate Chopper's shirt from his shorts.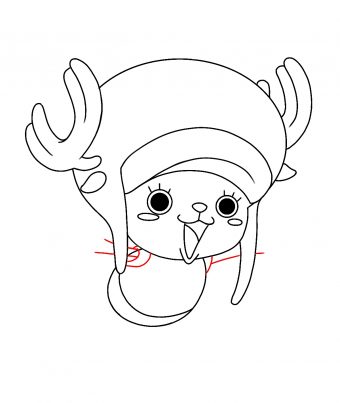 Step 10
Between the bottom of Chopper's head, and the top of his body, draw two very skinny arms sticking directly outward.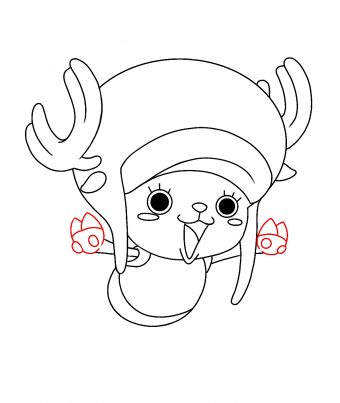 Step 11
Chopper is a deer after all, so we need to give him some hooves instead of hands. Draw each hoof with two points at the end, and two small circles toward the bottom.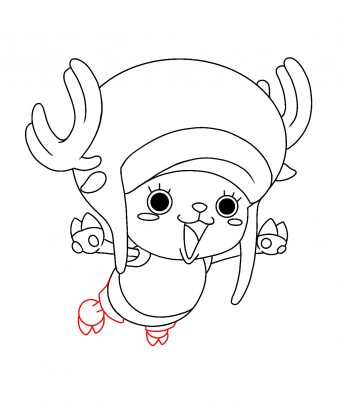 Step 12
Repeat the process for Chopper's legs. The only difference here is that we won't be able to see the bottom of his hooves, so you don't need to draw the two bumps on his feet.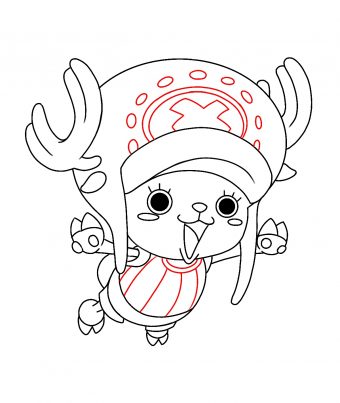 Step 13
At this point, Chopper is basically done. As you can see, I've finished his clothes by drawing some stripes for his shirt, and the circular design on Chopper's hat.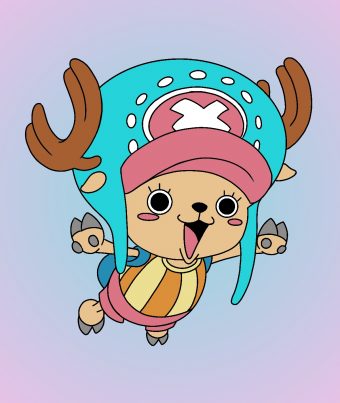 Step 14
Give Chopper a little color, and he's ready for action! Chopper is a very spunky characters, so be sure to use bright colors to really bring him to life. I had a blast making this tutorial on how to draw Tony Tony Chopper, and I hope you enjoyed drawing him with me! Be sure to share this tutorial and come back for more. As always… happy drawing!
---