Hi all, today we are going to learn how to draw No-Face from the super popular animated movie, Spirited Away. Spirited Away is one of my all-time favorite animated movies, and No-Face is a staple character in the movie. Spirited Away is about overcoming your fears so that you can be strong for the people you care about, and I just love the message it sends. So, without further introduction, grab your pencil and let's draw No-Face!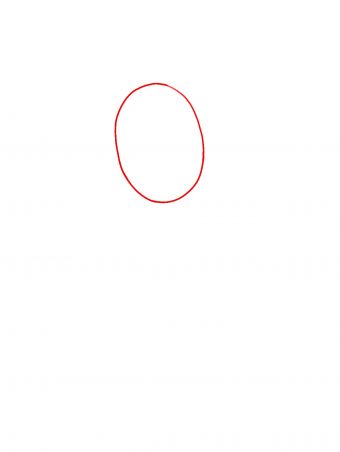 Step 1
To get No-Face started, we will first need to draw an oval for his mask.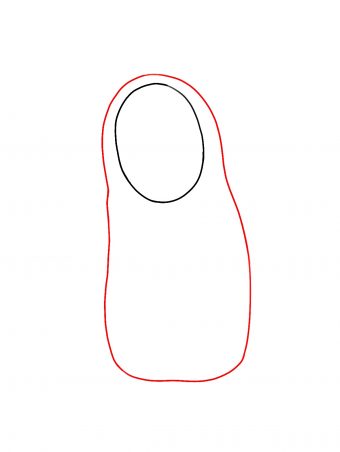 Step 2
Next, draw a large oval around No-Face's mask. This oval shape should be flat at the bottom, and it will become his robe-like body.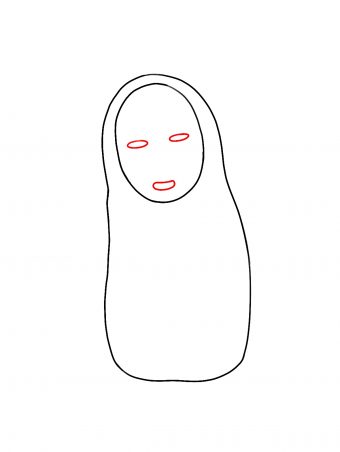 Step 3
Now we will move back up to No-Face's mask. Draw two small ovals for his eyes, and one small oval at the bottom for his mouth.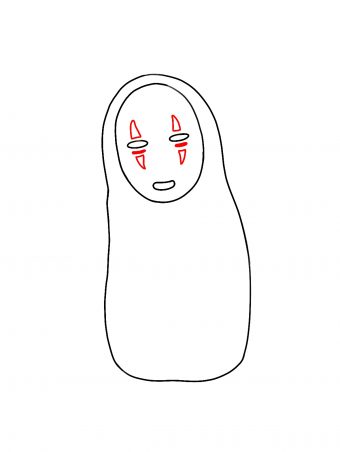 Step 4
No-Face has a simple design on his mask which you can create by drawing a small triangle above and below each of his eyes.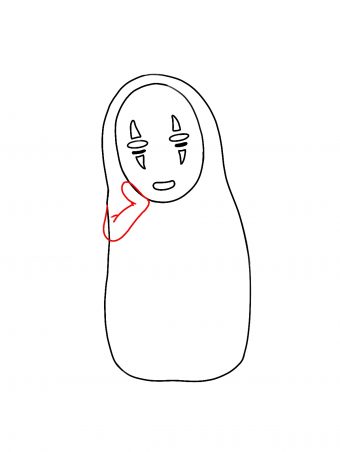 Step 5
No-Face doesn't have hardly any features to his body except for his tiny arms. Draw one arm resting on his mask as shown in the image. Just make sure to keep his arm very thin and short.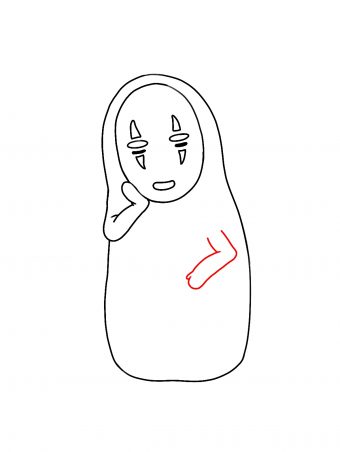 Step 6
We will draw No-Face's other arm bent in an "L" shape hanging down at his side.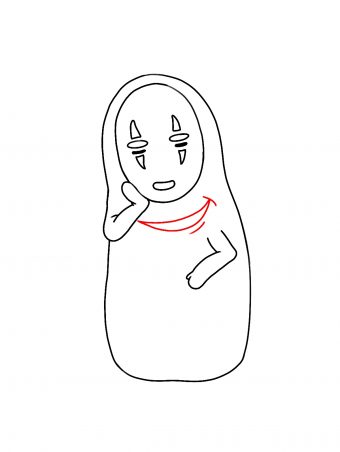 Step 7
Even though you can't always see it, No-Face does have a giant mouth that he uses to gorge himself on whatever he wants. For this pose, we will draw a large banana shape for a slightly smiling mouth.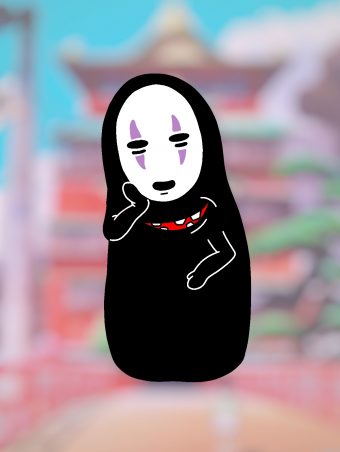 Step 8
Finally, throw a few teeth inside of No-Face's mouth, color his body black, and he's all done. I hope you enjoyed this tutorial as much as I enjoyed making it for you! Be sure to come back, and as always… Happy Drawing!
---