Hi all! Back with another Death Note drawing tutorial! Today we are going to be learning how to draw Light Yagami, the main protagonist in the anime and manga series. Grab your pencil and let's get drawing!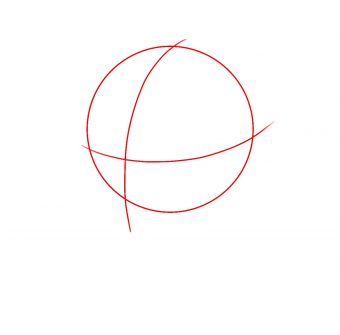 Step 1
The first step in drawing Light Yagami is to draw a circle for his head. We will also draw two lines intersecting as shown, so that way we have a place marker for where Light's facial features will go.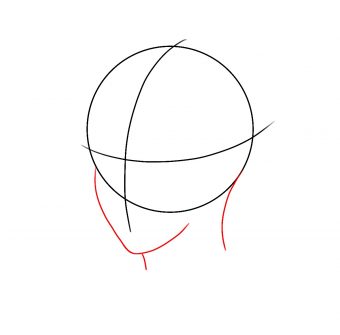 Step 2
Next, draw Light's triangular chin and neck right below the circle of his head.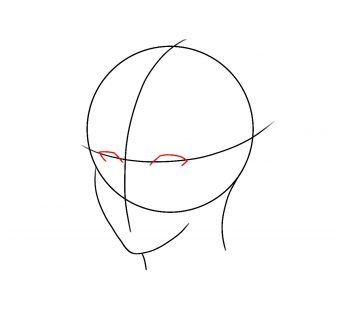 Step 3
We will draw Light's eyes in two parts. The first part is to draw the upper outline of the eyes in a sort of diamond shape. As you can see, each corner of Light's eyes rest directly on the line we drew in the first step.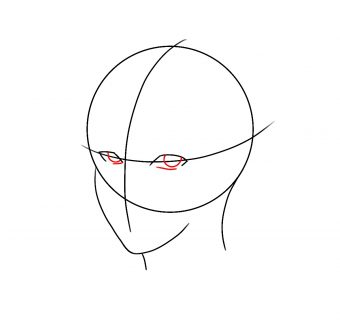 Step 4
To finish Light's eyes, draw a large circular pupil in each eye, and a thin line underneath each eye to form the bottom eyelid.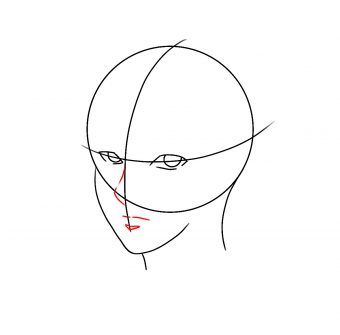 Step 5
The rest of Light's face is going to be pretty simple. Draw a large triangular nose that rests right on that center guideline. Directly below that, draw a simple line for Light's mouth, and a small triangular shadow beneath his mouth.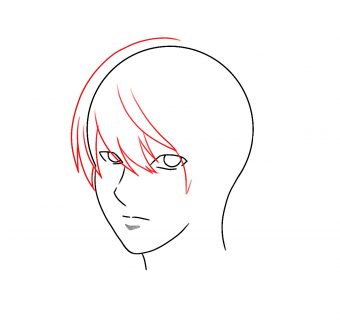 Step 6
Now that we have most of Light's face completed, we can begin to work on his hair. Draw several jagged chunks of hair hanging down across his face as shown in the image. When I draw hair, I like to start working around the face first, and move to the rest of the head later.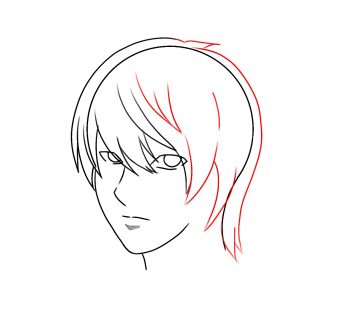 Step 7
Next, draw several more pointed clumps of hair at the back of Light's head. As you can see in the image, the hair toward the back of the head is made up of fewer and slightly larger pieces than the hair in front of Light's face.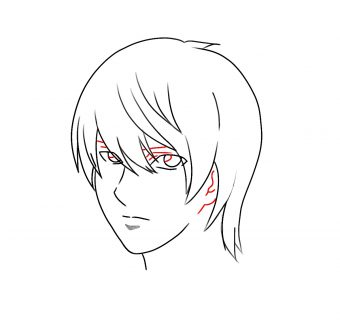 Step 8
We will finish drawing all the rest of Light's facial features in this step. Draw a small ear peeking out from behind Light's hair, give him a thin line for his eyebrow, and draw a small circle in each eye for the highlight of his eyes.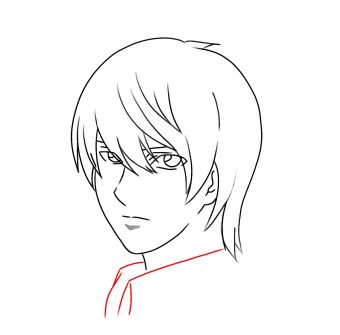 Step 9
Next, draw a straight line right below Light's head which will become the collar of his shirt.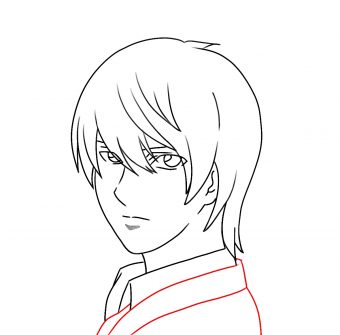 Step 10
Finish Light's clothing by drawing another rectangular shape beneath his collar, and a line going straight downward for his back.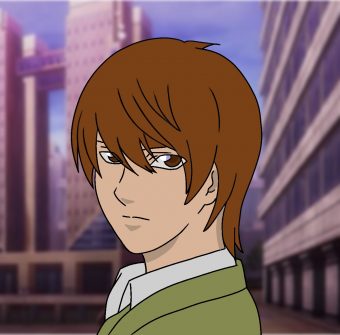 Step 11
Give Light Yagami a little bit of color, and there you have it! This tutorial was super fun for me since I'm a huge fan of the Death Note anime series, and I hope you enjoyed it too! I also did a tutorial on how to draw Ryuk, so go check that one out too. And as always… Happy Drawing!
---