Welcome back to another tutorial! Today I'll show you how to draw "L" from Death Note. If you're reading this, then I'm sure you know all about the super popular Death Note anime and manga series. In fact, I've already done a tutorial on how to draw Ryuk and Light Yagami— so go check those out too! Alright, enough talking, now grab your pencil and let's draw L from Death Note!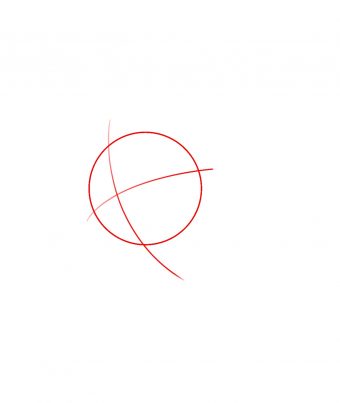 Step 1
To get L started, we will first need to draw a circle for his head. Draw a two lines crossing his face to give us our guidelines for placing L's features.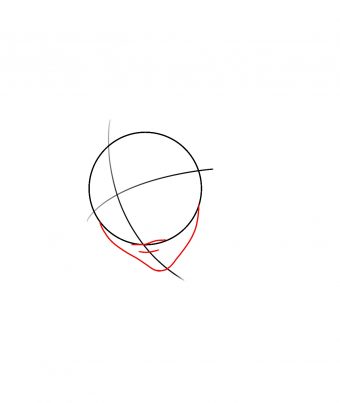 Step 2
Right below the circle of L's head, draw a narrow triangular chin. We also need to draw L's mouth right long the bottom edge of the circle.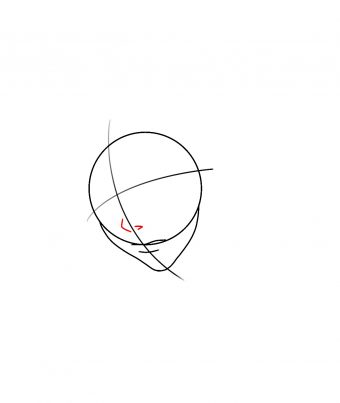 Step 3
Like most anime characters, L has a very simple nose which you can create by drawing a triangle along the vertical guideline of his face.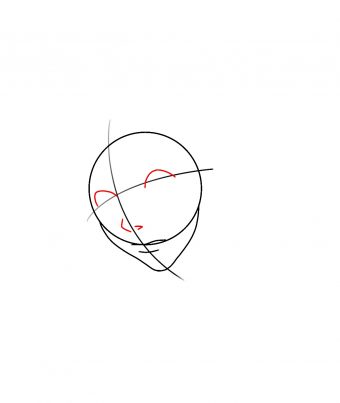 Step 4
Next, draw two half circles along the horizontal guideline. These half circles will be L's upper eyelids.
Step 5
Finish L's eyes by drawing the bottom half of each eye, and giving him a circular pupil inside each eye.
Step 6
Now we will move on to L's hair. I personally like to start drawing hair around the face and work outwards. Draw some jagged thick clumps of hair hanging down around L's face and slightly covering his eyes.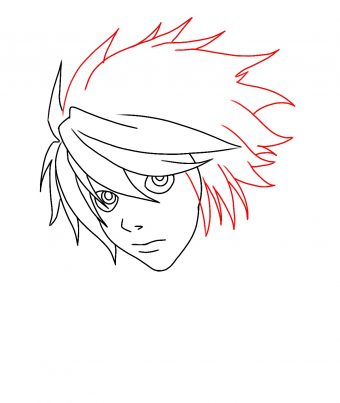 Step 7
Give L the rest of his hair by drawing more of the same jagged lines extending outward behind his head. You don't need to make these clumps of hair as detailed as the ones around L's face.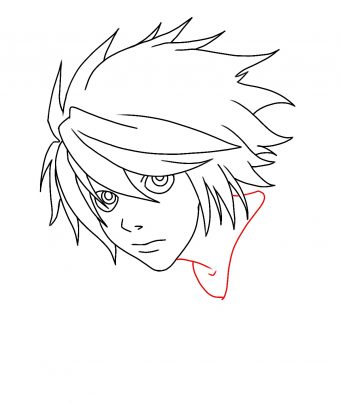 Step 8
Now that we basically have L's entire head completed, we can work downward a little bit to his neck and torso. Draw a thin neck beneath his head at an angle, and a curved line beneath that for the collar of L's shirt.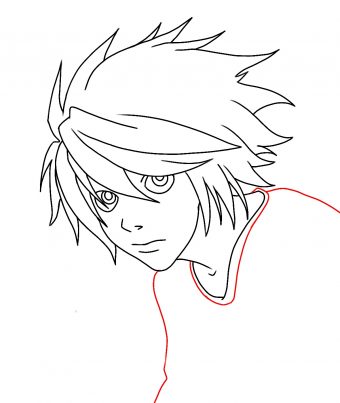 Step 9
Next, draw a line extending downward on each side of L's body. These lines will become his arms and shoulders.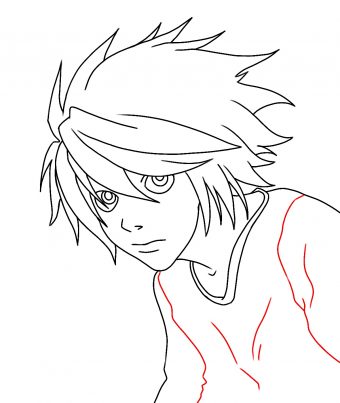 Step 10
Draw in a few wrinkles for L's shirt.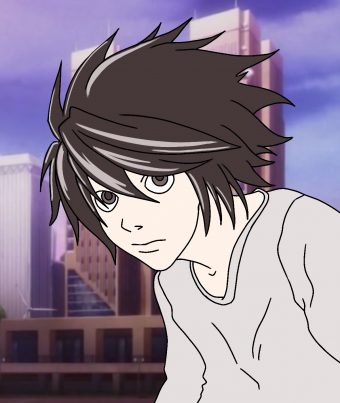 Step 11
Finally, give L some color. He's a very pale person, so make sure to keep his skin and clothing light, and his hair very dark. That's it! I hope you had fun drawing L from Death Note with me! If you enjoyed this tutorial, be sure to share it and come back for more! And as always… happy drawing!
---