Welcome back to another tutorial everyone! Today I'll be showing you how to draw the Catbus from My Neighbor Totoro. If you haven't seen My Neighbor Totoro, you need to as soon as you're finished with this tutorial. It's such a cute and endearing movie, and it's one of my favorites! So, grab your pencil and let's draw the Catbus!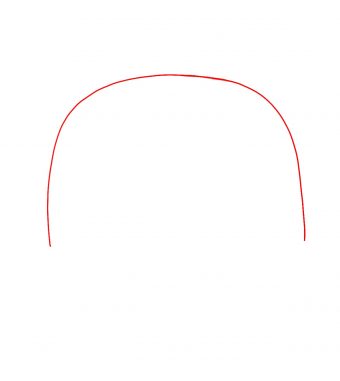 Step 1
The first step to drawing the Catbus is to draw a large hill shape which will be the main part of its body.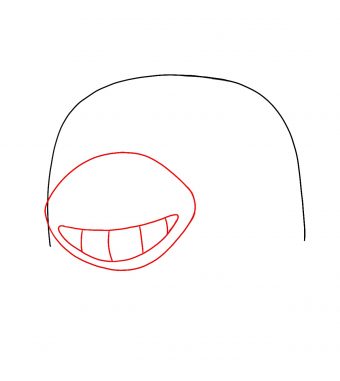 Step 2
Next, draw a large lemon shape for the Catbus' head, and give him a huge smile with about four or five lines for his big teeth.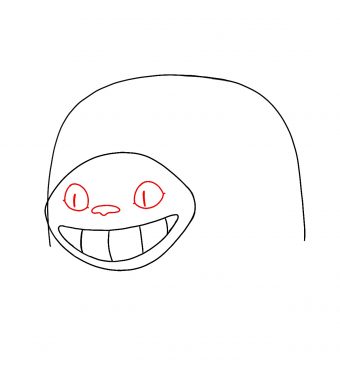 Step 3
Next, draw two large almond shaped eyes with a tiny slit in each one. Also, draw the nose of the Catbus as a flat and wide oval.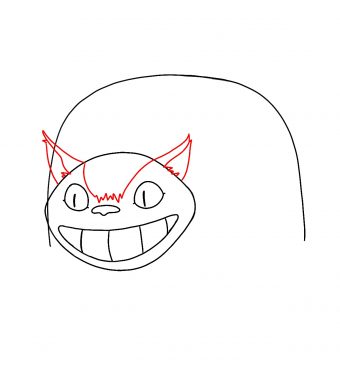 Step 4
We will draw the Catbus' ears as small triangles sitting above each eye. As you can see in the image, Catbus has a thick stripe that comes down between his eyes and is connected to his ears.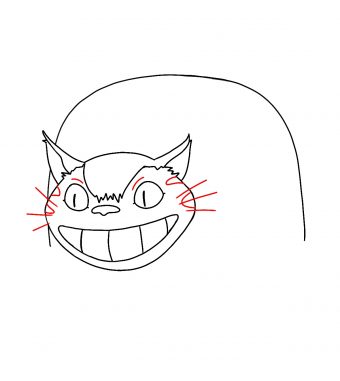 Step 5
We will finish the face of the Catbus by drawing three straight whiskers on each side of his face, along with a couple stripes, and a line above each eye.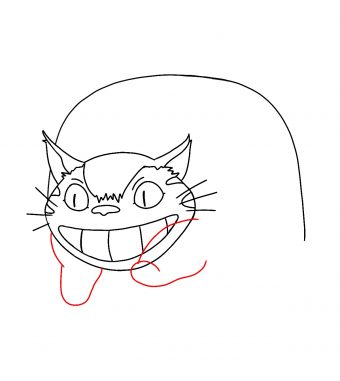 Step 6
The Catbus has a TON of legs, but luckily they are all pretty easy to draw. First, I'll show you how to draw the first two. Draw two very thick oval shapes right next to his head. Catbus has no neck, so it should look like these legs are connected directly to his head.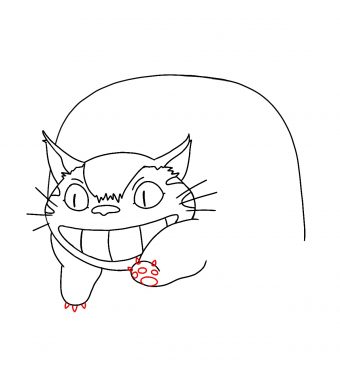 Step 7
Next, draw a few small ovals on the bottom of Catbus' paws to give him that famous feline pattern. Also, draw three small sharp claws at the end of each paw.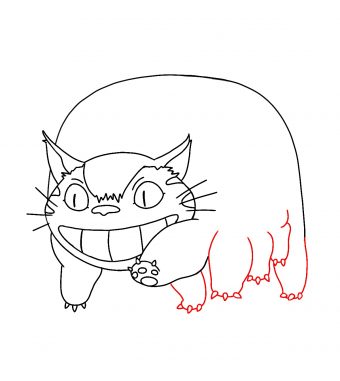 Step 8
Rinse and repeat the last two steps to give the Catbus the rest of his legs. Catbus has about 10 or 12 legs (I actually don't really know!), so you don't have to worry about drawing each one perfectly since we aren't going for realism anyway.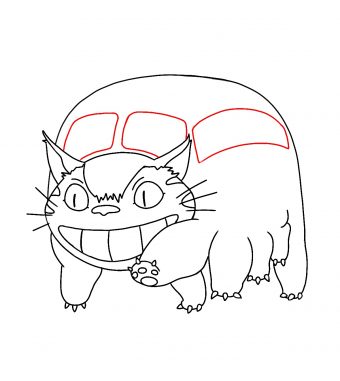 Step 9
Catbus is a bus after all, so of course he will need some windows. Draw two large squares above Catbus' head, and a long curved stripe running down his side.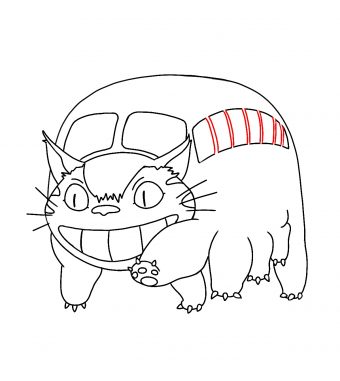 Step 10
Next, divide the stripe into about six or seven smaller windows. As you can see in the image, each window gets a little smaller the further back they go.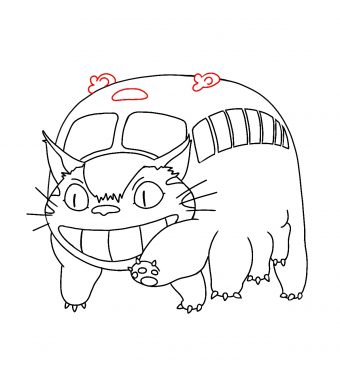 Step 11
Now we can move onto some of Catbus' smaller details. Draw two small mice on the top of the bus. Don't worry about making these very detailed, just a few oval shapes will do. Also, draw a small oval right in the center of the two mice for the Catbus' sign.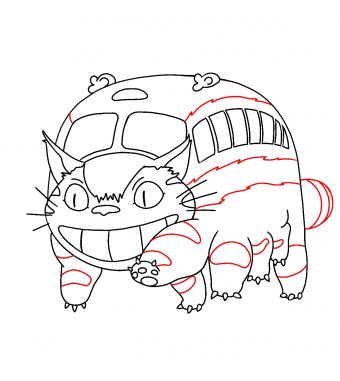 Step 12
I almost forgot, Catbus needs a tail! Give him a short thick tail at the back of his body. Also, we will need to draw a couple stripes on each of Catbus' legs, as well as a couple large stripes running down his body.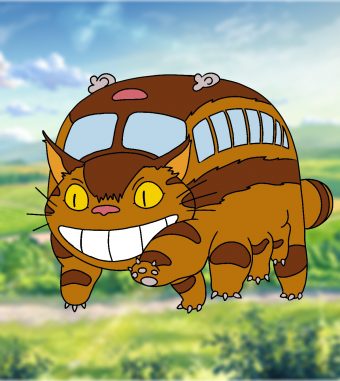 Step 13
Finally, color Catbus in shades of brown and BOOM, he's all done! I hope you had fun drawing the Catbus with me. Let me know if you're a Totoro fan just like me. Also, don't forget to share this tutorial and stop back for many more. Have a great day, and happy drawing!
P.S., if you want to learn how to draw Totoro, click here!
---