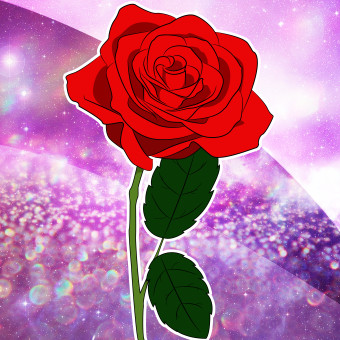 Today we're going to learn how to draw a rose. If you remember, a few years ago I did a tutorial on how to draw a rose step by step, but I think after three years, it's time for an updated tutorial! So, let's draw a rose!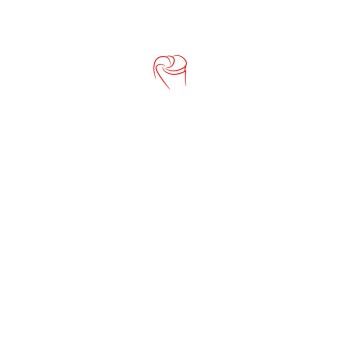 To get our rose started, we will first need to draw the center of the rose. This center of the rose is the most compact area where many small rose petals are pressed together closely.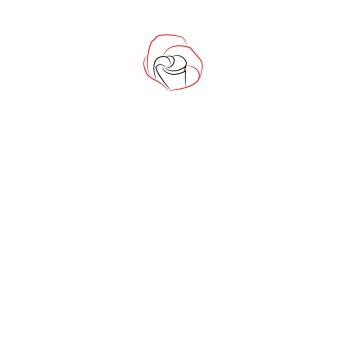 The next step in drawing a rose is to move further out a little bit and draw a row of slightly larger petals around the center from the previous step.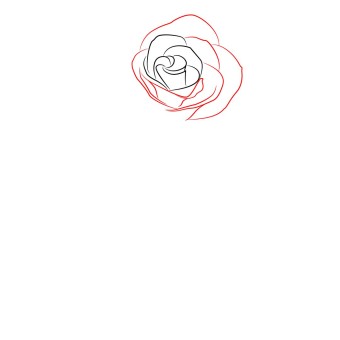 Now draw a few more petals extending out from the center of the rose. These petals should be even larger still, and they should be stacked sort of like shingles, or fish scales.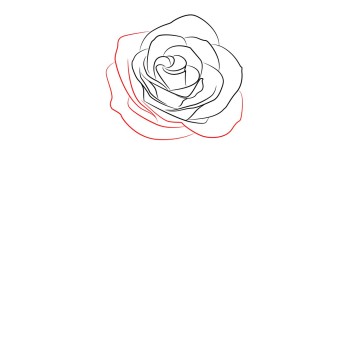 Can you guess what the next step to drawing our rose is? Yep, MORE PETALS! We are actually nearing the end of the road at this point. This set of petals should be fairly large, about twice the width of the petals from the previous step.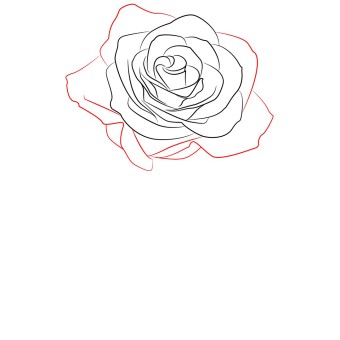 Now it's time to draw the final set of rose petals. As you can see, this set of petals looks a bit different from the other petals. This is because these are the largest petals on our rose, which also means that they should be a little wrinkly and more uneven than the other petals.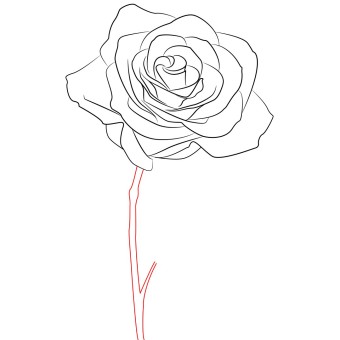 Finally we can move on to something other than petals! The next thing we need to do to draw a rose is to make the stem. Draw the rose stem extending down from the center of the flower with a smaller stem extending out from the side.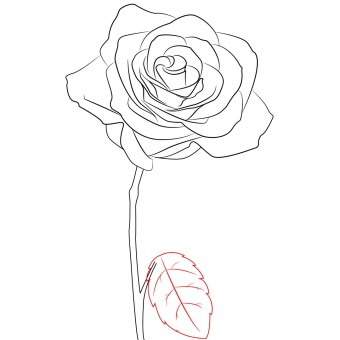 The next step in drawing our rose is to give it some leaves. Draw an oval shaped leaf with a jagged outline near the small stem you drew in the last step.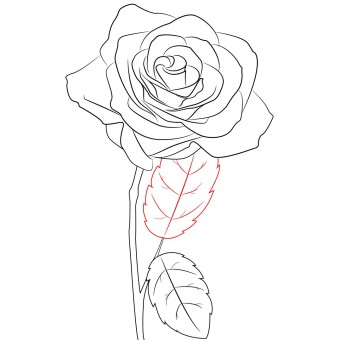 Repeat the last step and draw another leaf on your rose, but make this other leaf point in the opposite direction as the last one.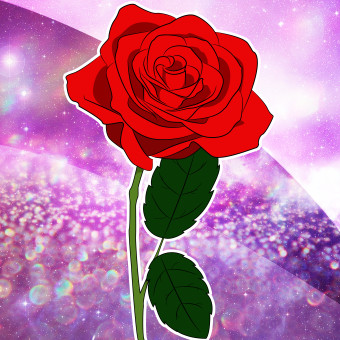 At this point our rose is complete. All that's left to do is to give it some color, and you're all done! I hope you enjoyed this tutorial on how to draw a rose. Be sure to share this tutorial with someone who would like it! Thanks!
---