Today's tutorial will cover how to draw Vaporeon. Vaporeon is Pokemon #134 and one of the most popular Eeveelutions. So, let's get going!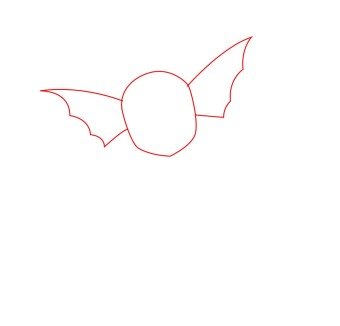 To get Vaporeon started, we're first going to draw an oval shape for his head, along with two fin shapes for his large ears.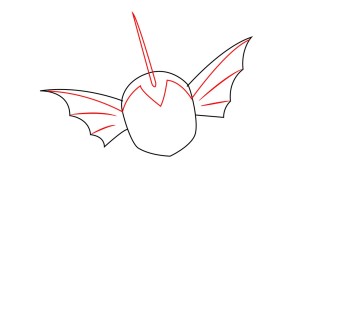 Next, draw the lines running along the fins for the spines and draw another large fin on top of Vaporeon's head.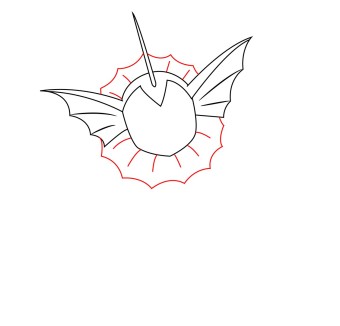 Next draw a large collar around Vaporeon's neck.
Now that the majority of Vaporeon's head is complete, we'll move onto the rest of his body. Draw a large curved line that starts and his collar ends to form Vaporeon's split mermaid-like tail.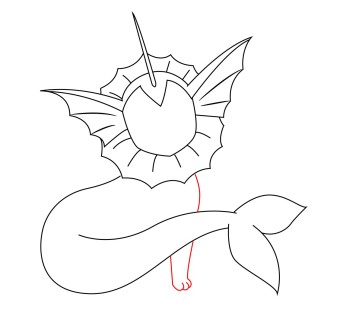 Now we will begin to give Vaporeon some legs. Draw a line running from his collar down to the ground to give him a leg, and draw three small rounded toes for his foot.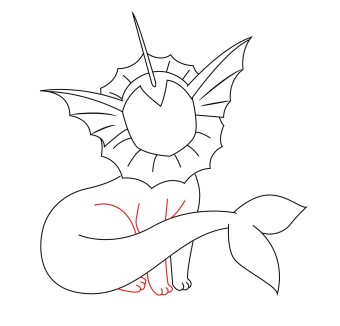 We are essentially going to repeat the last step again two more times to give Vaporeon his other legs. As you can see, one of his rear legs will not be visible at all, so only three legs will be showing.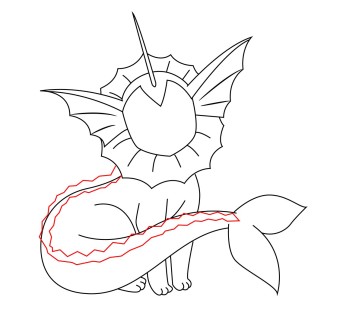 Now we will draw a long jagged spine that curves down along Vaporeon's back and tail.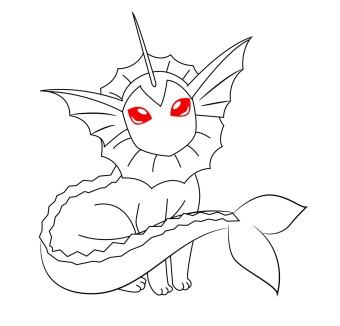 Next, draw two large almond-shaped eyes each with a couple white areas for the eye shine.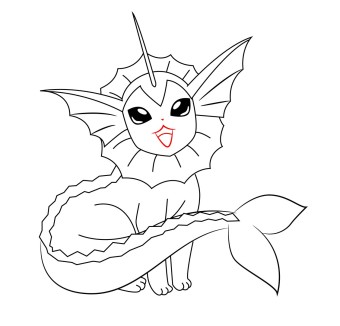 We are going to finish Vaporeon's face by drawing a VERY small triangular nose, and giving him an open mouth as shown in the image.
Color Vaporeon some nice shades of blue, and he's ready to join the other Eeveelutions! If you've enjoyed this tutorial, be sure to share it with your friends!
---