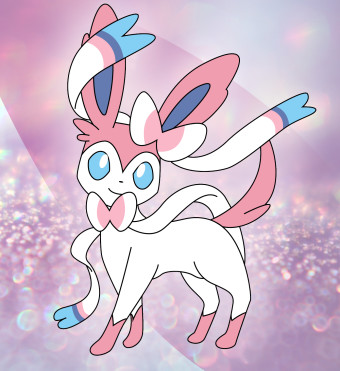 Today we're going to be learning how to draw Sylveon. Sylveon is pokemon #700, and also the last of the Eeveelution tutorials that I have left to do. Let's get going!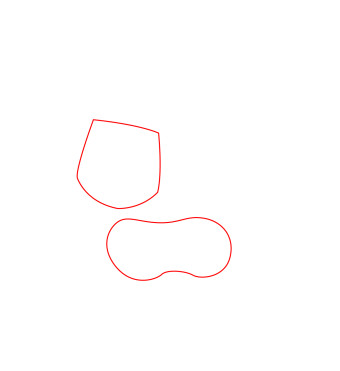 The first step to drawing Sylveon will be to make the outline of the head and body as shown in the image.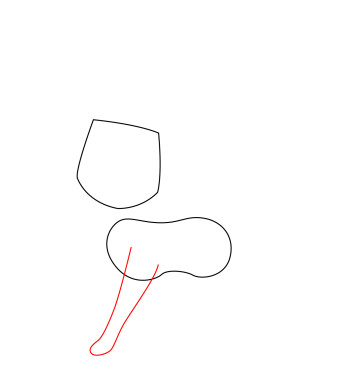 Next, we will give Sylveon one leg. This leg will be sticking out to the front just a little bit.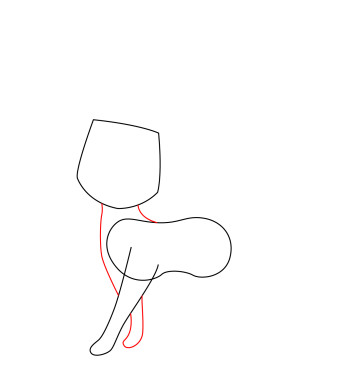 Now we will need to draw your pokemon's other front leg, and also connect the head and body shapes together to give Sylveon a neck.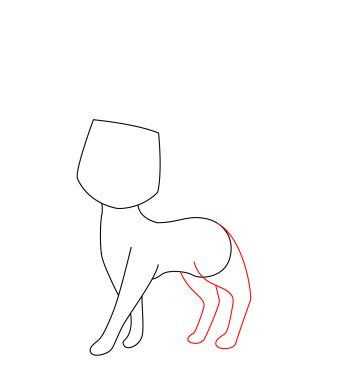 Draw Sylveon's two rear legs the same way as the previous step—putting one leg slightly in front of the other one.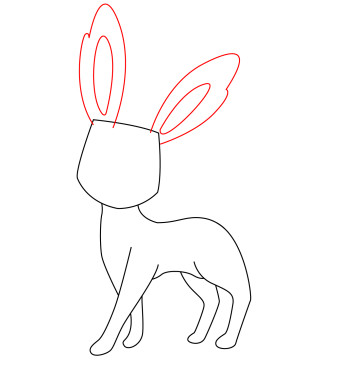 Now we need to draw Sylveon's large, rabbit-like ears. As you can see, her ears have a sort of notch in each one facing the outside.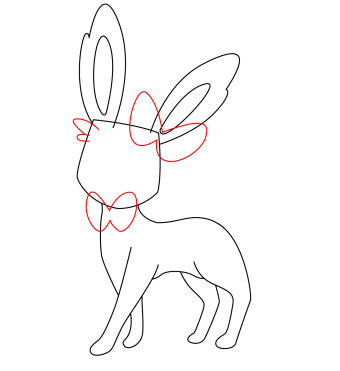 Now we will need to draw Sylveon's bows. Give your pokemon one bow on her hear, and then another one right below her chin. There's also a small tuft of fur below Sylveon's other ear as well.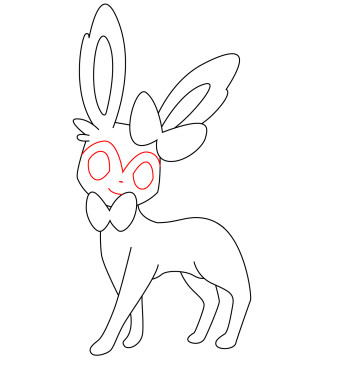 Drawing Sylveon's face is super easy, so we will do it all in one step. Give Sylveon an "M" shape across her forehead and two very large simple eyes. And just like the rest of the Eeveelutions, Sylveon's mouth is a small line and her nose is just a dot between her eyes.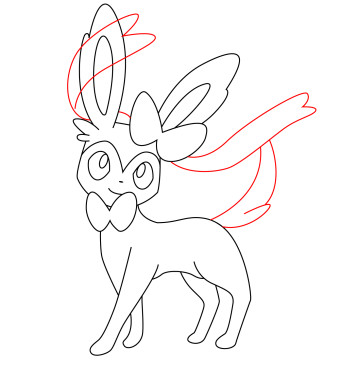 Now we need to draw Sylveon's tail. The tail should be a very similar shape to the ears, with the same notch on the outer edge. We will also give our pokemon a couple ribbons that come out from behind her bow.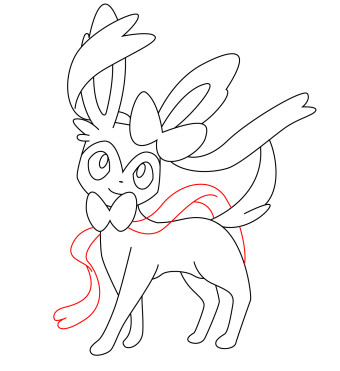 Finally, draw two more ribbons extending out from her other bow, and now you know how to draw Sylveon!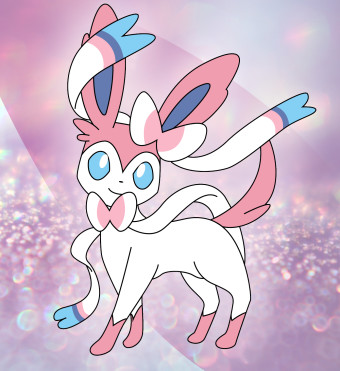 Color Sylveon some light pastel shades of pink and blue, and your pokemon is complete! Be sure to like and share this tutorial if you enjoyed it! Thanks!
---