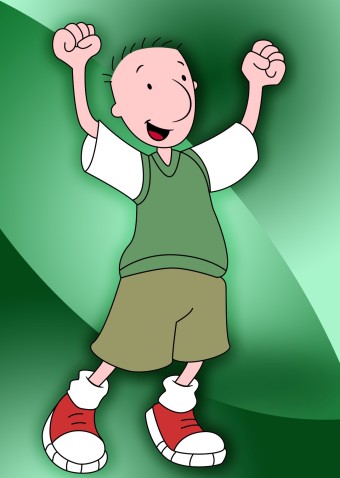 Today we'll be learning how to draw Doug Funnie from the Nickelodeon classic, Doug. Doug was a show that I remember watching religiously as a kid in the 90's, and all of the rest of you 90's kids certainly remember him too! Let's get started!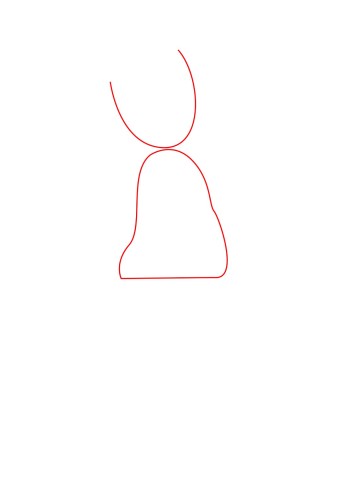 The first step to drawing Doug is to draw the outline of his oval shaped head, and his midsection as well.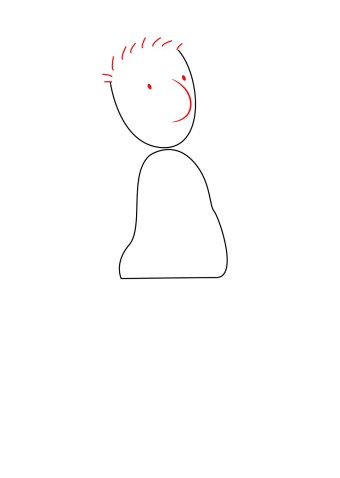 Next, draw a few lines of hair across the top of Doug's head. We will also draw two small dots for his eyes, and a large curved line for Doug's nose.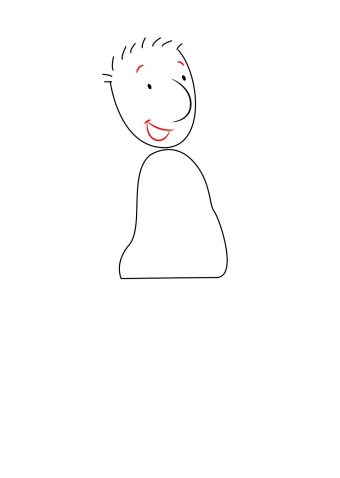 To finish Doug's face we'll draw two very small eyebrows and an open mouth that is slightly at an angle on his face.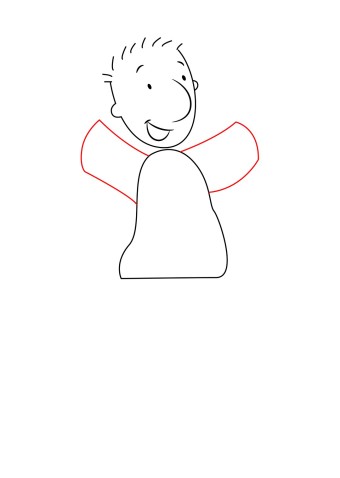 Next, draw the outline of Doug's sleeves. As you can see from the image, each sleeve is very large—nearly as large as Doug's head.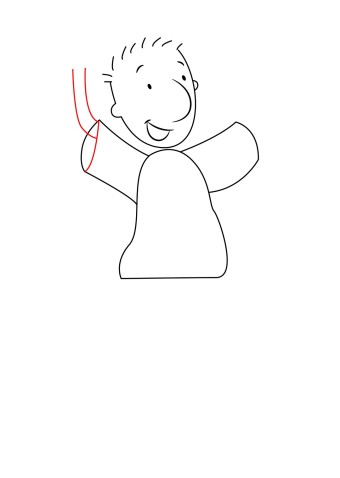 We're going to break Doug's arms into three separate steps. First, draw two lines extending out from his sleeve to give Doug a very thin forearm.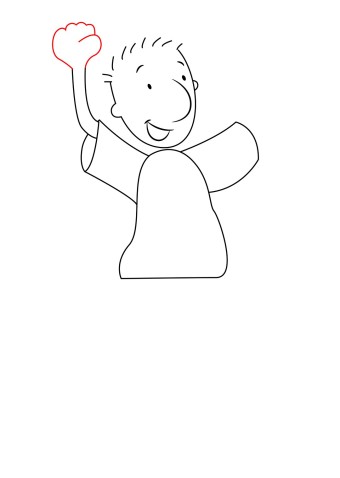 Next, draw the outline of Doug's fist at the end of his arm. The line that crosses inside his fist will become Doug's thumb.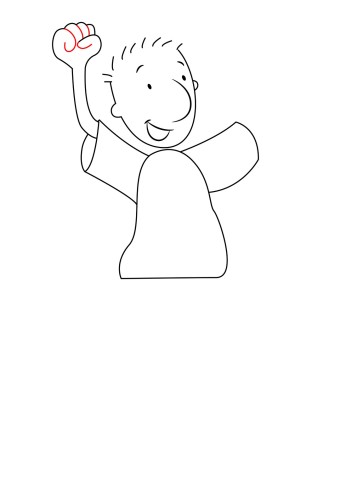 Finally, draw three curved lines to form Doug's fingers, and one for his thumb.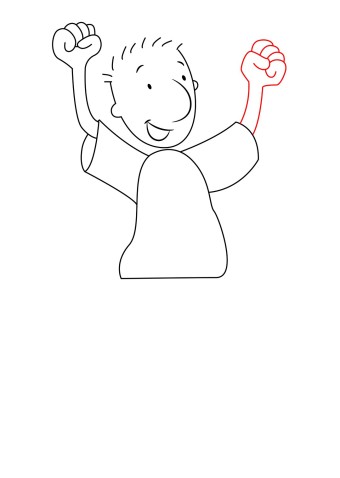 Repeat the previous three steps to draw Doug's other arm in the same position.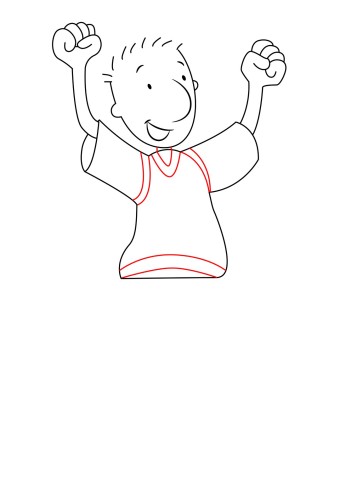 Next, draw a band around the base of each of Doug's sleeves, his neck, and across the bottom of his body to create his vest.
Now we need to draw the outline of Doug's shorts. His shorts should be just a little bit wider than his body, and each leg should be about twice the size of Doug's sleeves.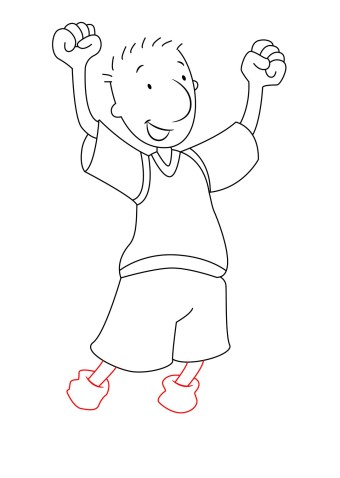 Next, draw two very thin legs with the top of Doug's socks at the end of each leg.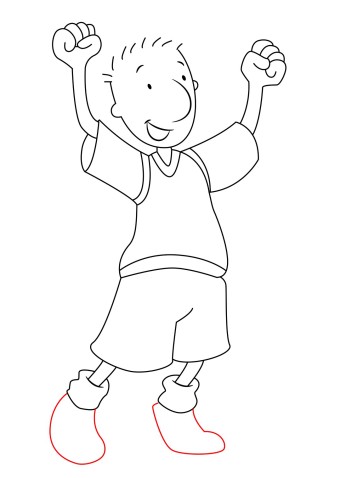 We will draw Doug's shoes in two separate steps as well. First draw the outline of the top part of his shoe, without any detail at this point. So it should look like Doug is wearing just socks.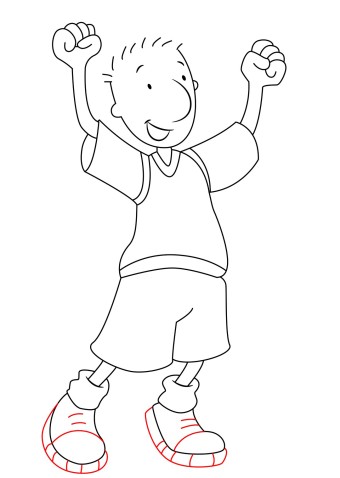 Finally, we'll add a couple lines on the top of each shoe for Doug's shoelaces, and draw a line running across the bottom of each shoe for the soles.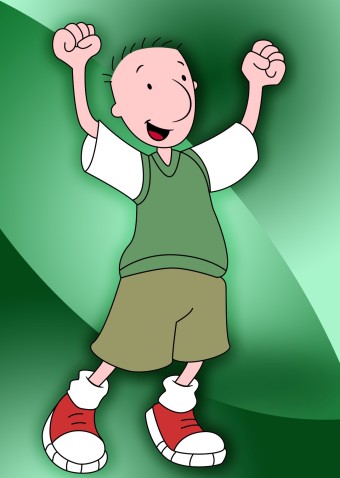 Give Doug a little color, and he's all done! I hope you've enjoyed this tutorial. Be sure to comment and share if you enjoyed it, and come back for more!
---